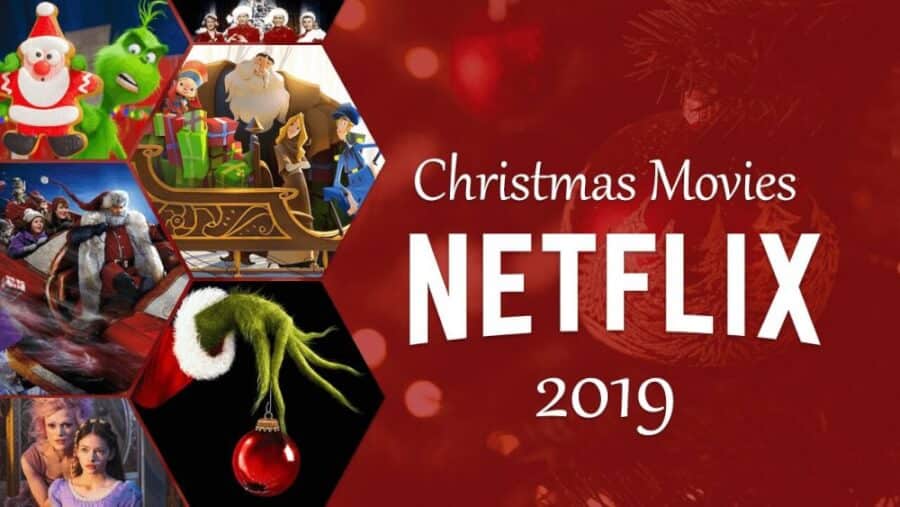 December is finally here, and we can truly begin the countdown to Christmas with a great selection of holiday-themed movies available to stream right now! There are even more movies to be enjoyed this year, and we've put the full list together that you can enjoy at your leisure. Here is the full list of Christmas movies on Netflix for 2019.
Please Note: The following titles below are from the Netflix US library, and some titles may not be available in your region.
---
Klaus (2019)
N
Runtime: 96 Minutes
Director: Sergio Pablos
Cast: Jason Schwartzman, Rashida Jones, Joan Cusack, J.K. Simmons, Norm MacDonald
One of the most beautifully animated films of the year, Klaus, has no doubt, found its way into the hearts of millions of subscribers already. Created by the Spanish animation studio, The SPA Studio, the Madrid based production company should be incredibly proud of their work on the Christmas Original.
As the worst and laziest of the postal academy students, Jesper is exiled by his father to the village of Smeerensburg, located on a small island north of the Arctic Circle. Smeerensburg is a miserable place, with many of the townsfolk feuds, barely talk to each other and have little need to send letters. When Jesper befriends the magical carpenter, Klaus, living in the woods, he attempts to scam the kindly fellow and the children of Smeerensburg. But the power of goodwill is infectious, and as the unlikely pair deepen their friendship, Jesper makes it their mission to bring cheer and joy to the townsfolk of Smeerensburg.
---
The Grinch (2018)
Runtime: 85 Minutes
Director: Yarrow Cheney, Scott Mosier
Cast: Benedict Cumberbatch, Cameron Seely, Rashida Jones, Pharrell Williams, Tristan O'Hare
There's no Christmas without The Grinch, and thanks to the teams at Universal Pictures and Illumination (Despicable Me) they brought the cantankerous Grinch to the 21st century with some amazing animation.
Each year the Who's in Whoville celebrate the holiday season with Jubilant and over the top joy, with Who Girls and Who Boys that can't wait to play with new toys. While The Grinch who stands tall at the top of Mount Crumpet hates the noise from Who jovial trumpets. With a sneer and smile, he sets a plan for a while. Donning the red and donning the white, the Who's of Whoville will get a Christmas fright. As the Grinch goes about his evil business, this is how, he, the Grinch stole Christmas.
---
Christmas Chronicles (2018)
N
Runtime: 104 Minutes
Director: Clay Kaytis
Cast: Kurt Russel, Judah Lewis, Darby Camp, Oliver Hudson, Kimberly Williams-Paisley
After the success of Christmas Chronicles, it may have left many people puzzled as to why Kurt Russel had never been cast as Father Christmas previously. Christmas films have been extremely lacking in quality during the 21st Century, but thanks to Netflix, Christmas films are definitely on the up.
Brother Teddy and Sister Kate Pierce scheme to capture Santa Clause on Christmas Eve. After the plan goes disastrously wrong, the sibling pair must help Santa Clause and his elves save Christmas.
---
How the Grinch Stole Christmas (2000)
Runtime: 104 Minutes
Director: Ron Howard
Cast: Jim Carrey, Taylor Momsen, Kelley, Jeffrey Tambor, Christine Baranski, Bill Irwin
Love it or hate it, the live-action adaptation of How the Grinch Stole Christmas is a Christmas classic. With Jim Carrey embodying the Grinch with every fiber of his being as only Carrey can, you're the true Grinch this Christmas if you can't enjoy the over the top and whacky film by Ron Howard.
There's not a Who here or there that doesn't love Christmas. But overlooking the town of Whoville and their jubilant Christmas celebrations is the Grinch, and he simply hates it. Tired of their zealous and over the top celebration of Christmas, the Grinch formulates a plan to take Christmas away from the Who's of Whoville.
---
White Christmas (1954)
Runtime: 120 Minutes
Director: Michael Curtiz
Cast: Bing Crosby, Rosemary Clooney, Vera-Ellen, Danny Kaye, Dean Jagger, Mary Wickes
A true Christmas classic, White Christmas was made off the back of the success of the timeless holiday song of the same name. Featuring some of the most famous actors of the era, settle in for the night and watch a beautiful Christmas tale unfold.
After joining the sister act of Betty and Judy Haynes, performers Bob and Phil run into their old commanding officer General Waverly from WW2. The quartet learns that the country inn they are performing at has gone into financial difficulty. In an effort to help their old friend, they bring upon a Christmas miracle by putting on the best musical extravaganza the Inn has ever seen.
---
The Nutcracker and the Four Realms (2018)
Runtime: 99 Minutes
Director: Lasse Hallström, Joe Johnston
Cast: Mackenzie Foy, Tom Sweet, Meera Syal, Ellie Bamber, Matthew Macfadyen
Disney has struggled with some of their live-action films in recent years, and that extended to The Nutcracker and the Four Realms. Regardless of box office performances, the retelling of the classic Christmas fairy tale will be loved by your children and all of the family on Christmas Day.
All Clara has ever wanted is a one-of-kind key that would unlock the box that holds a priceless gift from her late mother. During her Godfather's annual holiday celebrations, Clara is lead to her long-desired key, but it mysteriously disappears into a parallel world, to which she follows. It's here that Clara encounters a strange kingdom and the regents of three realms: Land of Sweets, Land of Snowflakes and the Land of Flowers. To find her key, Clara has no choice but to venture to the fourth realm, home to the tyrant ruler Mother Ginger. With the help of the soldier Philip, Clara must find her key and bring balance to the unstable world.
---
Full List of Christmas Movies on Netflix, Christmas 2019:
The following table below is the full list of Christmas movies on Netflix for Christmas 2019:
Title
Genre
IMDb Score
48 Christmas Wishes (2017)
Family
4.1
5 Star Christmas (2018)

N

Comedy
4.4
A Christmas Prince (2017)

N

Romance
5.7
A Christmas Prince: The Royal Baby (2018)

N

Romance
TBA
A Christmas Prince: The Royal Wedding (2018)

N

Romance
5.2
A Cinderella Story: Christmas Wish (2019)
Fantasy
5.3
A Holiday Engagement (2011)
Rom-Com
6
A Very Murray Christmas (2015)

N

Comedy
5.5
Abominable Christmas (2012)
Animation
5.5
Benji's Very Own Christmas Story! (1978)
Family
5.2
Bob's Broken Sleigh (2015)
Animation
4.7
Christmas Break-In (2019)
Family
4.8
Christmas Crush (2012)
Comedy
5
Christmas in the Heartland (2017)
Family
6.1
Christmas in the Smokies (2015)
Family
5.9
Christmas Inheritance (2017)

N

Comedy
5.7
Christmas Survival (2018)
Comedy
4.8
Christmas Wedding Planner (2017)
Comedy
4.3
Christmas With A View (2018)
Romance
5.1
Christmas with the Kranks (2004)
Comedy
5.3
Dear Santa (2011)
Drama
6.4
El Camino Christmas (2017)

N

Comedy
5.6
Elliot the Littlest Reindeer (2018)
Animation
5
Free Rein: The Twelve Neighs of Christmas (2018)

N

Comedy
6.7
Get Santa (2014)
Comedy
6.2
Holiday in the Wild (2019)

N

Romance
6.1
Holiday Rush (2019)

N

Comedy
4.7
Holly Star (2018)
Comedy
5.1
How the Grinch Stole Christmas (2000)
Comedy
6.1
Klaus (2019)

N

Animation
8.4
Mariah Carey's Merriest Christmas (2015)
Musical
4.8
Miss Me This Christmas (2017)
Comedy
4.2
Pee-wee's Playhouse: Christmas Special (1988)
Comedy
7.7
Pettersson and Findus 2 (2016)
Animation
5.5
Prince of Peoria: A Christmas Moose Miracle (2018)

N

Comedy
5.6
Puppy Star Christmas (2018)
Family
3.5
Red Christmas (2016)
Horror
4.3
Santa Claus (2014)
Comedy
6.3
Santa Girl (2019)
Comedy
5.1
Super Monsters and The Wish Star (2018)

N

Animation
5
Super Monsters Save Christmas (2019)

N

Animation
5.1
The Christmas Candle (2013)
Family
6.2
The Christmas Chronicles (2018)

N

Adventure
7.1
The Christmas Project (2016)
Family
5.3
The Grinch (2018)
Animation
6.3
The Holiday Calendar (2018)

N

Romance
5.7
The Knight Before Christmas (2019)

N

Romance
5.5
The Magic Snowflake (2013)
Animation
6.4
The Nutcracker and the Four Realms (2018)
Adventure
5.5
The Princess Switch (2018)

N

Romance
6
The Spirit of Christmas (2015)
Romance
6.5
The Star (2017)
Animation
6.1
Unaccompanied Minors (2006)
Comedy
5.3
White Christmas (1954)
Musical
7.6
You Can't Fight Christmas (2017)
Comedy
4.5
---
What Christmas movies will you be watching this holiday season? Let us know in the comments below!