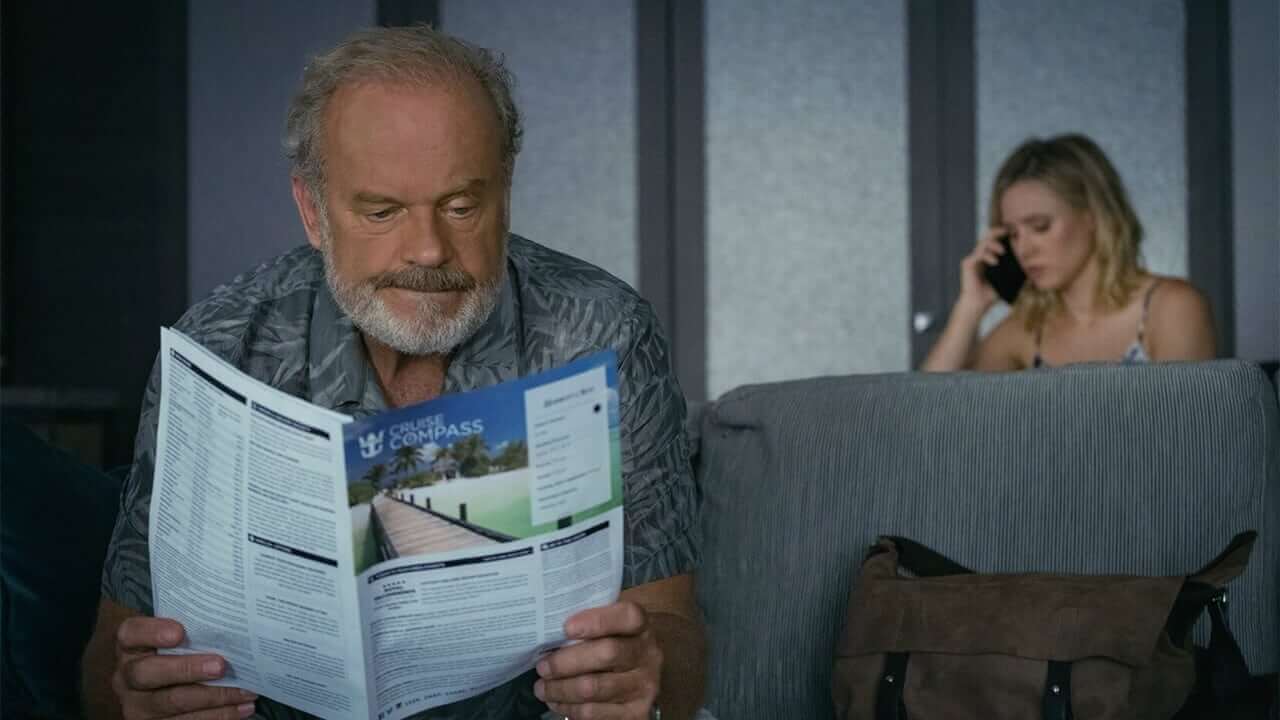 Avoid the hot August sun and spend some quality time with Netflix.
Summertime is a quiet time when it comes to movies and Netflix. But that doesn't mean you have no choices. You just have to know where to look. Lucky you, we took the time to scroll through the titles headed your way to pick out a few films we thought you'd like to take a look at.
There will be a marvelous collection of classic and Oscar-winning movies landing on the service next month as well as a couple of movies that are just so good you have to see them again. Starting with award winners, Million Dollar Baby, The Aviator, Gran Torino, and No Country For Old Men will all be hitting Netflix in August. Clerks and Stripes will also be streaming as well. I think those fall under the category of "you can never watch it too many times."
For a full look at all of the selections coming next month see our August list.
---
Like Father 
Netflix Original Film
Arrives August 3rd
Kristen Bell and Kelsey Grammer star in this folly about a workaholic young executive who is left at the altar and ends up on her Caribbean honeymoon cruise with the last person she ever expected: her estranged and equally workaholic father. The two depart as strangers, but over the course of a few hilarious adventures, a couple of umbrella-clad cocktails and a whole lot of soul-searching, they return with a renewed appreciation for family and life.
---
Steel Magnolias
Arrives August 1st
Based on the play of the same name, this comedy-drama has an all-star cast and is a must watch. It's about the lives of a group of friends in a small Southern town, the bonds they share, and how time and events shape who they are and what they mean to each other.
---
To All The Boys I've Loved Before 
Netflix Original
Arrives August 17th
What if all the crushes you ever had found out how you felt about them…all at once? Lara Jean Song Covey's love life goes from imaginary to out of control when the love letters for every boy she's ever loved are mysteriously mailed out.
---
The Package
Netflix Original
Arrives August 10th
This teen romp is about a group of friends who party just a little too hard and make some very bad decisions. An unfortunate accident sets off a race against time to save their friend's most prized possession.
---
The Lord of the Rings: The Fellowship of the Ring
Arrives August 1st
The future of civilization rests in the fate of the One Ring, which has been lost for centuries. Powerful forces are unrelenting in their search for it. But fate has placed it in the hands of a young Hobbit named Frodo Baggins who inherits the Ring and steps into legend.
---
What are you looking forward to seeing in August? Let us know in the comments.