10 Series Like Game of Thrones on Netflix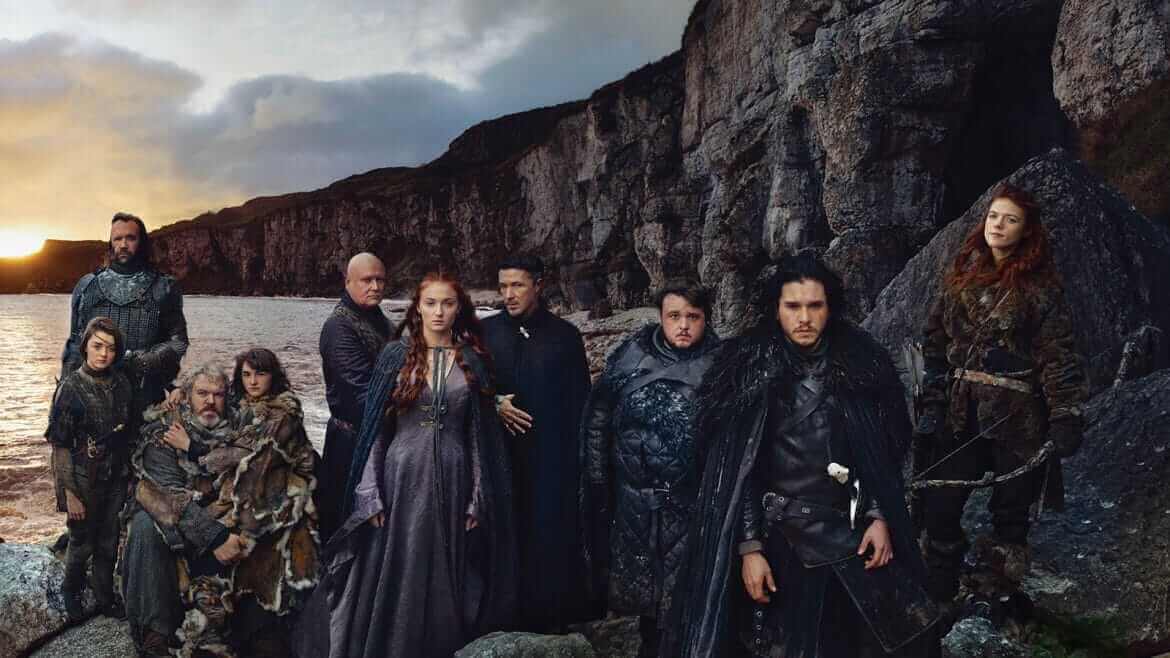 Game of Thrones is sadly not available on Netflix but we've picked out 10 alternative shows that are streaming on Netflix (in most regions) so that you can get your Game of Thrones fix without actually watching the HBO show. 
What exactly are we looking for in our alternatives? Well, the show has to be exceptionally well produced with fantastic casting, spectacular visual effects, phenomenal dialogue. It has to either be rooted in a book for its story or be in the same kind of time period. Or it has to have a similar story line, ie: fantastical beasts, family, revenge and murder, and most of all suspense.
We won't keep you from finding your next binge so here are ten alternatives to Game of Thrones on Netflix right now:
10. Marco Polo 
Netflix Original
While it didn't have a long run, Marco Polo developed a loyal following. Lavishly produced, it features spectacular scenery, costumes, and locations. It's based on the famed explorer's adventures in Kublai Khan's court in 13th Century China, and the dark and tempestuous battle for the expanding Mongol empire. Filled with greed, betrayal, sexual intrigue and rivalry it should satisfy a binge craving.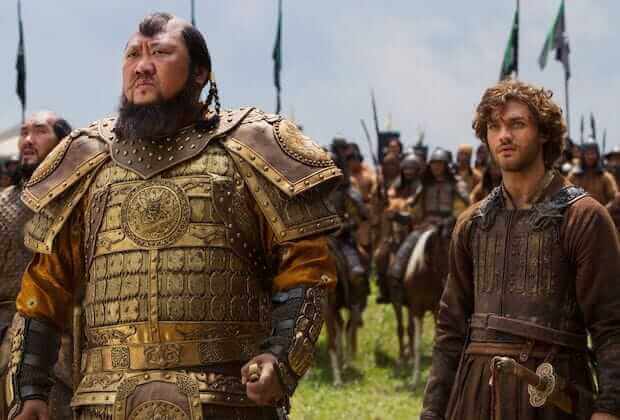 ---
9. Peaky Blinders 
Netflix Original
Peaky Blinders is a pulpy drama located in the streets of post-war Birmingham on the verge of the 1920s. Centered around the Peaky Blinders gang, it's inspired by the real-life mobsters who ran England's racetracks in the early 1900s. It has marvelous character development, violence, and family ties. If the Lannisters had been around in the 20s they totally would have been gangsters.

---
8. Sense 8 
Netflix Original
This one was chosen for a very specific reason: controversial sex scenes and the brilliant character development. Seriously, no judgement. GoT is the dragon and boobie show. We get it. So if you're looking for something a little risque this is for you. Sense 8 had such an intense following that Netflix opted to make a special with a conclusion in hopes of appeasing upset fans. If that's not an indication of a binge-worthy show, I don't know what is.

---
7.  Sons of Anarchy
Influenced by Hamlet, this violent tale follows and outlaw biker gang. The plot is a twisted web of loyalty, deception, and revenge. Like GoT, family is integral to the story and plays a huge part in the drama.

---
6.  Frontier 
Netflix Original co-produced by the Discovery Channel
You'll see a familiar face here. Jason Momoa (Khal Drogo, you left too soon!) stars in this drama chronicling the North American fur trade of the 1700s. It's a ruthless game of wealth and power. Gritty, action filled, and and a little gory, it's a fun filler.

---
5. The Crown 
Netflix Original
When it comes to big budget television, Game of Thrones is up there but Netflix has made significant strides in the big budget department too. The Crown is set up to accurately retell the early years of the current Queen of England's life in the monarchy. It's interesting to see the parallels and differences between an older system that you see in Game of Thrones. More importantly though, if it's the polish of Game of Thrones that you like, then The Crown is for you.
---
4. Spartacus
Torn from his home and forced into slavery, the series was inspired by the historical figure of Spartacus, a Thracian gladiator who from 73 to 71 BCE led a major slave uprising against the Roman Republic departing from Capua. It's bloody, suspenseful, and has lots of sex and violence. Just what you're jonesing for.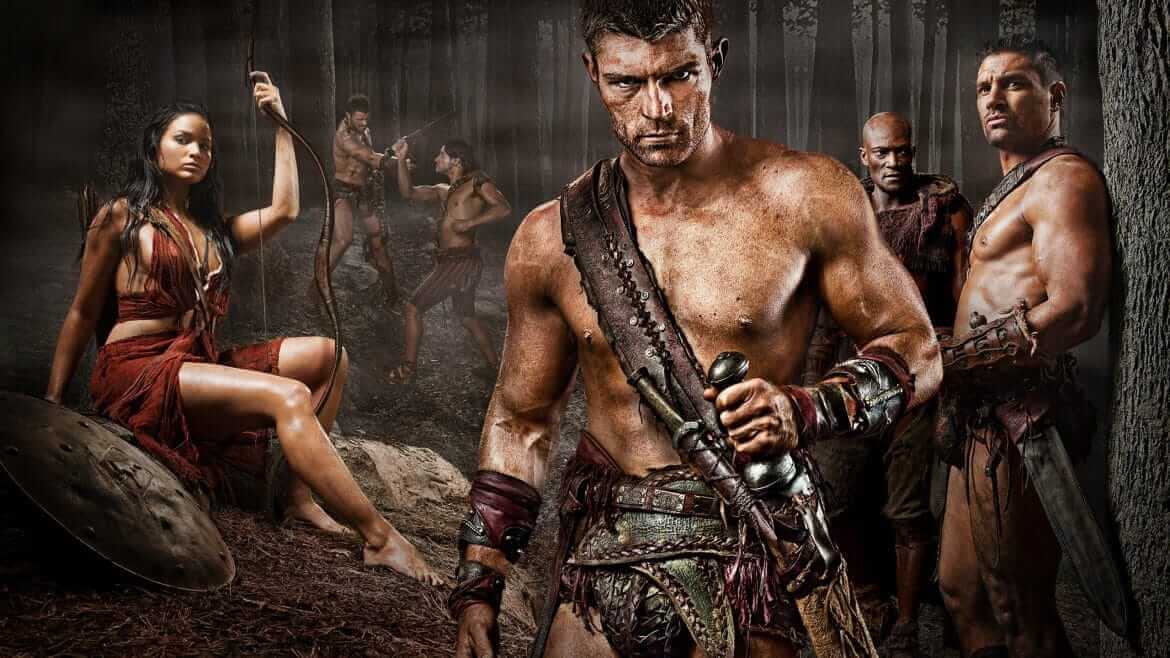 ---
3. Reign
This series follows the early exploits of Mary, Queen of Scots. Like GoT, it deals with marriage equaling power and the misery that comes with it. There are sisters going after the same guy, bastards and all that that entails, power struggles, and deception. It's a dysfunctional family tale to be binged.

---
2. The Last Kingdom
Anglo-Saxons are attacked by Viking forces. Uhtred, born a Saxon but raised by Vikings, finds his loyalties tested as he tries to claim his birthright and help create a new nation. Does that sound like anyone we know? Jon Snow and Daenerys Targaryen are both following this path. Based on the work of Bernard Cornwell, it's historical fiction with great character development.

---
1. The Borgias
Based on the real life Borgias family and their rise to power, this series is all about corruption, power, and family. There's even some incest going on if you feel like that has been missing from your life. Full of bribery, execution, and torture, it's the family that inspired Mario Puzo to write The Godfather. They are ruthless. I can imagine the Lannisters and the Borgias getting along just fine.