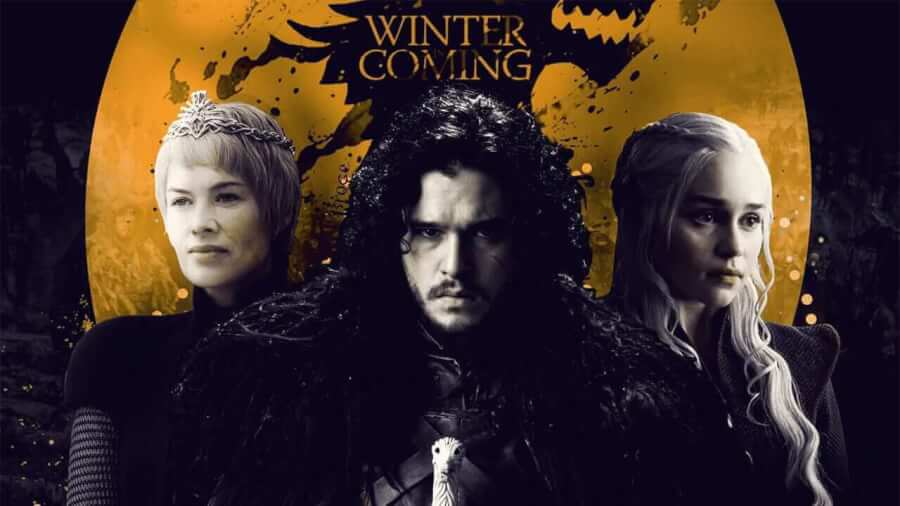 Game of Thrones is still undoubtedly the biggest show going and with season 8 still a while out, we thought we'd take a look at some of the shows biggest stars that've worked on Netflix shows. We'll go through each of the actors and actresses, who they are in Game of Thrones and which Netflix Original they've appeared in whether it's a series or movie. 
We should stress at this point, Game of Thrones isn't on Netflix as has been the case since the show's inception. In fact, all of HBO's content remains away from Netflix except on rare occasions.
Lena Headey in Trollhunters & Danger Mouse
Game of Thrones character: Cersei Lannister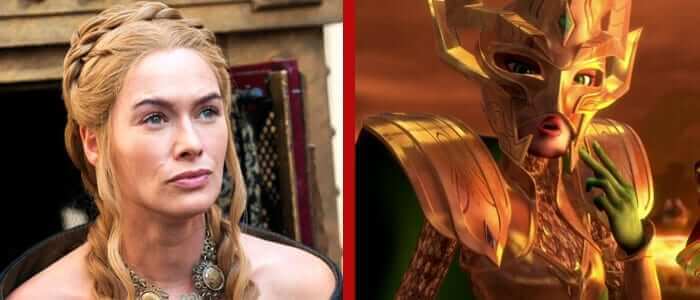 Lena Headey is one of the most powerful characters in Game of Thrones at the current point in time controlling the iron throne as Queen of Westeros. Lena has been in two children's Netflix Original series but you may not recognise her voice at first glance. Her biggest role for Netflix has been as Morgana in Trollhunters: Tales of Arcadia, the animated series from Guillermo del Toro.
Lena also lent her voice for several episodes of the new adaptation series of Danger Mouse where she voiced Jeopardy Mouse.
---
Maisie Williams in iBoy
Character in Game of Thrones: Arya Stark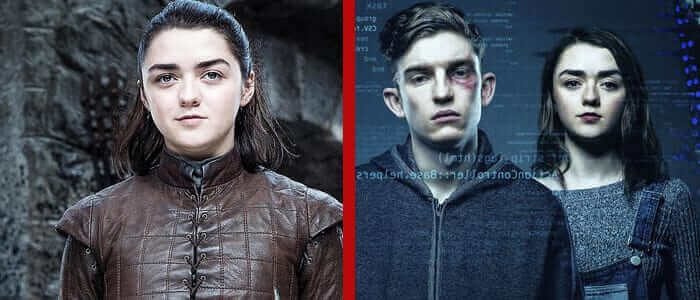 Maisie Williams was 12 years old when she began appearing in Game of Thrones back in 2010. In GoT, Maisie plays Arya stark who has grown to be a significant character in the series particularly in season 7. Last year, she also was in a Netflix Original movie called iBoy.
In the movie, she plays Lucy, a friend of the main character. The movie is about Tom who gets shot with fragments of his smartphone lodged in his head enabling extraordinary abilities.
---
Nikolaj Coster-Waldau in Small Crimes
Character in Game of Thrones: Jamie Lannister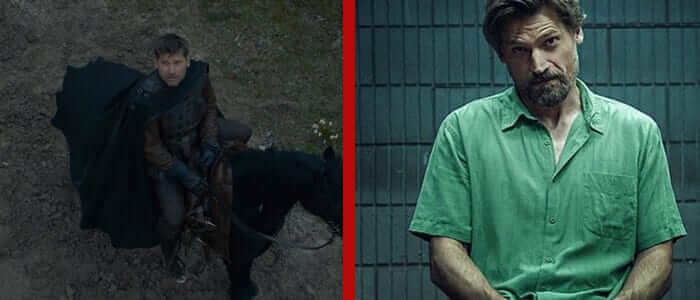 After a while, it's hard to remember that Nikolaj who plays Jamie Lannister actually still has both of his hands. He featured in a 2017 Netflix Original which may have slipped past your radar. In the movie, Nikolaj plays a disgraced cop who was put in prison who returns home to discover the fallout still exists from his actions.
---
Sean Bean in Roman Empire: Reign of Blood and The Frankenstein Chronicles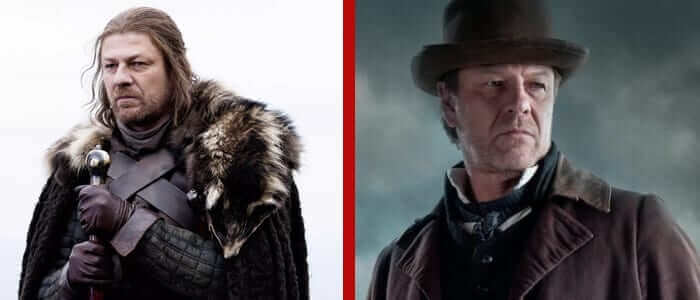 Sean Bean was the big draw name for the first season of Game of Thrones having been known up until that point as Boromir. Sean didn't make it past the first season but thankfully you can catch him in two other Netflix projects.
The first and most notable is his appearance in the British series The Frankenstein Chronicles. You can also hear his voice narrate the docuseries called Roman Empire: Reign of Blood added to Netflix back in 2016.
---
Jerome Flynn in Black Mirror Season 3, Episode 3 – Shut Up and Dance
Character in Game of Thrones: Bronn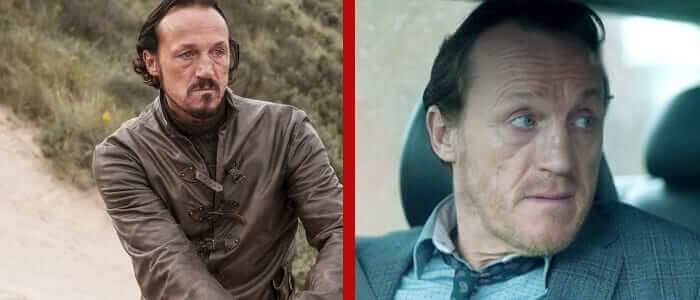 Jerome Flynn featured in Netflix's first series of Black Mirror where he played a husband being blackmailed along with Kenny. Of course, before Jerome became huge in Game of Thrones he was mostly known for his music like this gem.
---
Pedro Pascal in Narcos
Character in Game of Thrones: Oberyn Martell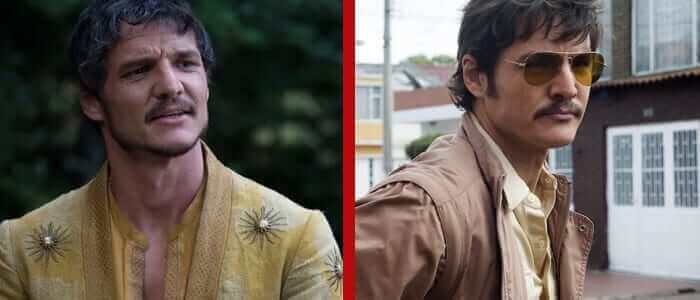 Pedro Pascal only played his Game of Thrones character for 7 episodes throughout Game of Thrones as Oberyn Martell but was the main star in Netflix's Narcos. The drama series set to tell the story of the capture of Pablo Escobar and other major drug lords as he plays agent Javier Peña. He's appeared in all three seasons of Narcos but isn't expected to return for season 4.
---
Jason Momoa in Frontier
Character in Game of Thrones: Khal Drogo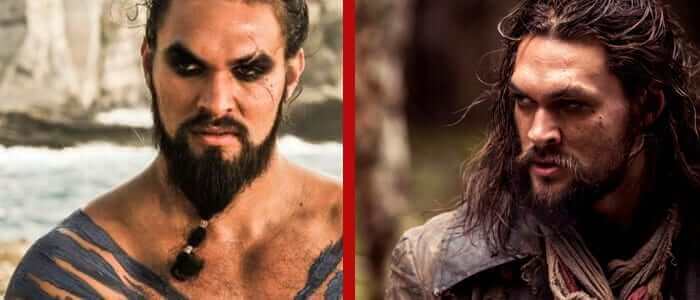 Jason Momoa who's probably mostly known for his role as Aqua Man now got his massive break on Game of Thrones where he featured in ten episodes. He was in charge of the Dothraki and also married Daenerys Targaryen.
His big Netflix project is Frontier which is a co-production. The series is about fur traders and one outsiders attempt at breaking into the industry.
---
Jessica Henwick in Iron Fist
Character in Game of Thrones: Nymeria Sand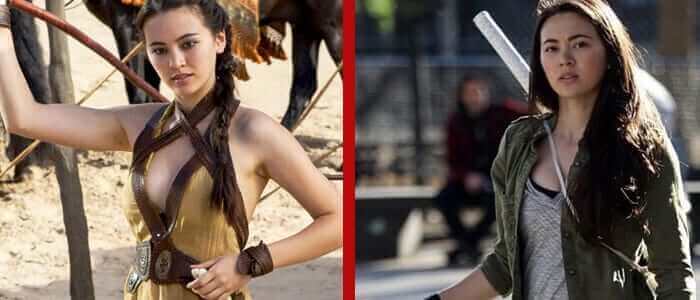 Jessica featured as one of the three Sand sisters who were both cunning and lethal. Jessica's main Netflix project has been her involvement in the Marvel series. She first appeared in Iron Fist but has since featured in The Defenders and Luke Cage season 2.
---
Nathalie Emmanuel in The Titan
Character in Game of Thrones: Missandei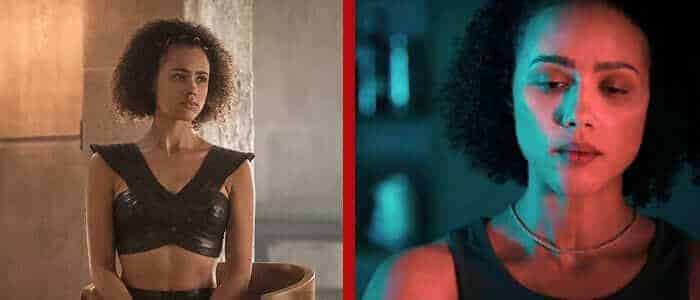 Nathalie Emmanuel plays Daenerys Targaryen most trusted advisor in Game of Thrones but also features in a small supporting role in The Titan which released on Netflix earlier in 2018. The movie also stars Sam Worthington and Taylor Schilling and is largely considered a flop but may be worth a watch if you're a fan of sci-fi movies.
Kristofer Hivju who plays Tormund Giantsbane in Game of Thrones also starred in one episode of Lilyhammer
Ben Crompton who plays Eddison Tollett starred in the British series Marcella which came exclusively to Netflix
Indira Varma who playes Ellaria Sand appears in Paranoid, a British series that's an Original in the United States.
Need more recommendations? We don't blame you and we've picked out 10 awesome shows to watch if you love Game of Thrones.
Have we missed any actors/actresses here? Let us know in the comments.