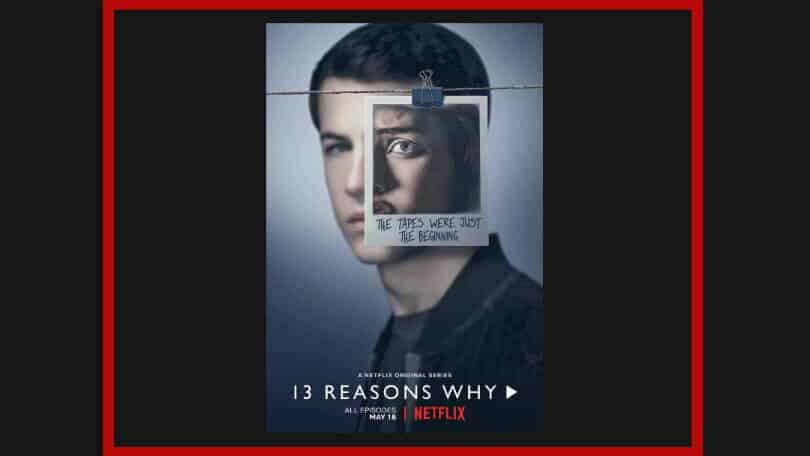 Before the launch of Season 2 of 13 Reasons Why Netflix has provided some very valuable resources for its viewers.
Runaway hit 13 Reasons Why is set to return to Netflix on Friday, May 18th. Based on the best-selling book, it follows teenager Clay Jensen as he returns home from school to find a mysterious box with his name on it lying on his porch. Inside he discovers cassette tapes recorded by Hannah Baker (his classmate and crush) who tragically died from suicide two weeks earlier. On the tape, Hannah explains that there are thirteen reasons why she decided to end her life.
Through Hannah and Clay's dual narratives, 13 Reasons Why weaves an intricate and heart-wrenching story of teenage life that deeply affected its viewers. Season 2 picks up in the aftermath of Hannah's death and the start of the characters' complicated journeys toward healing and recovery. Liberty High prepares to go on trial, but someone will stop at nothing to keep the truth surrounding Hannah's death concealed. A series of ominous polaroids lead Clay and his classmates to uncover a sickening secret and a conspiracy to cover it up.
13 Reasons Why tackles tough real-world issues, taking a look at sexual assault, substance abuse, suicide and more. By shedding a light on these difficult topics, the show has sparked a dialogue and serious conversations. If you are struggling with these issues yourself, this series may not be right for you or you may want to watch it with a trusted friend.
Talk To Someone
National Suicide Prevention Lifeline
DIAL: 1-800-273-8255
https://www.suicidepreventionlifeline.org
Resources
Find additional support and services through these resources and advocacy organizations:
Discussion Guide
Netflix has provided a discussion guide for the program to help encourage open communication and suggest ways to tackle talking about the tough subjects presented. You can access the guide here.