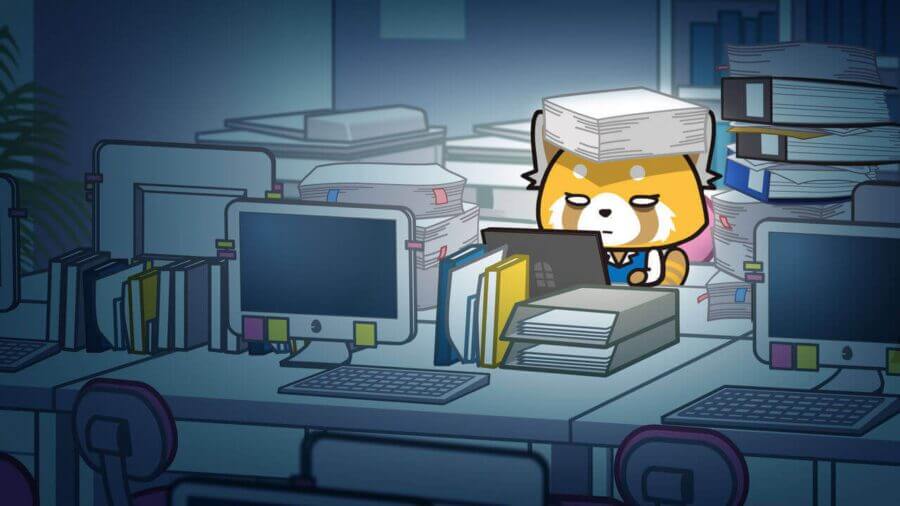 Netflix's latest anime series is now out in the wild and it's been an instant smash hit. Season 1 hit Netflix on April 20th, 2018 and as we'll discover below, the show may or may not be coming back for a second season. Here's everything we know about the second season of Aggretsuko on Netflix. 
Also known as Aggressive Retsuko the anime series features a female panda who's absolutely sick of her job and eventually loses it and has to find an outlet for her aggression. To do this, she heads to karaoke to sing death metal. Although it shares the same creator of Hello Kitty, this is clearly designed for an older and mature audience.
As many of you will now know, the series is instantly watchable and has received good scores from outlets. It's currently sitting at an 8.5 on IMDb.
Article Continues Below...
---
Aggretsuko Season 2 Netflix Renewal Status
Official Renewal Status: Renewed (Last updated: 21/05/2019)
The series has officially been renewed! While Netflix wasn't the decision maker behind the renewal of Aggretsuko, naturally the global outreach of the streaming service made the renewal decision by TBS Television that much easier.
Did you know?
The series is co-produced by TBS Television in Japan. This is fairly common with anime as Netflix often scoops the best from Japan and licenses it in every region except Japan.
---
When will season 2 of Aggretsuko on Netflix?
We have official confirmation that Netflix Aggretsuko will be arriving on Friday the 14th of June! This was confirmed by the official Netflix Twitter account NX:
Wait, I think I got it… I'LL CHANNEL MY RAGE WITH THIS FIRST LOOK AT AGGRETSUKO SEASON 2, COMING JUNE 14! 🤘🤘🤘 pic.twitter.com/xayg3CNhBD

— NX (@NXOnNetflix) May 21, 2019
Just in time for the weekend!
---
Do you want to see Aggretsuko come back for more seasons on Netflix? Let us know in the comments below.