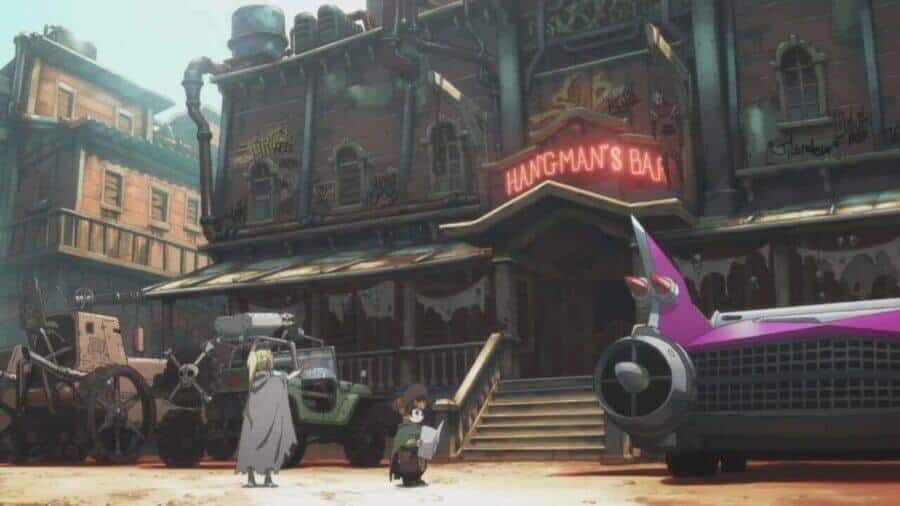 Like 2018 Netflix is really upping the output of its Original anime for 2019. One of the first titles to arrive in 2019 is LeSean Thomas's Cannon Busters. The popular comic series is finally receiving its first full series adaptation since its crowdfunded pilot back in 2016. But when is it arriving on Netflix? Let's find out!
Cannon Busters is an upcoming Netflix Original anime series based on the comic of the same name by creator LeSean Thomas. First published in 2005, it has only published a few issues. In 2014 co-creator of the series LeSean Thomas started a crowdfunding campaign for the series to be adapted into an animated series. The pilot was released to those that backed the project and in August of 2017, Netflix made the announcement that the series would be adapted into a twelve episode season.
---
What is the plot of Cannon Busters?
Follow the adventures and exploits of S.A.M, a high-end, royal-class friendship droid who's joined by a quirky, discarded maintenance robot and a brash, deadly fugitive. Together, the unlikely trio embarks on an unforgettable journey in a fantastic and dangerous world in search of S.A.M's best friend, the heir to a powerful kingdom under siege. – Synopsis wrote by creator LeSean Thomas.
---
ho is in the cast of Cannon Busters?
The full cast of Cannon Busters is yet to be revealed, but those that have been listed the information was available on the Cannon Busters website. Any further info on the cast is yet to be listed on IMDb.
| Role | Actor/Actress | Where have I seen/heard them before? |
| --- | --- | --- |
| S.A.M | Angelique Perrin | Crackdown 2, Star Wars: The Clone Wars, Strong Medicine |
| Casey Turnbuckle | Elizabeth Maxwell | Attack on Titan, Ghost in the Shell, RWBY |
| Big Bull | Kevin Grevioux | Underworld, I, Frankenstein, Young Justice |
| 9ine | TBA | N/A |
| Locke | TBA | N/A |
---
How many issues are there of Cannon Busters?
There are a total of 3 issues of Cannon Busters, with the last being published back in 2005. As for when any further issues will be released is unknown at this time. If the story of the anime moves further than that of the comic, then its possible we could see further issues.
The fan base has been incredibly loyal over the years and that was evident when a Kickstarter was created for its pilot episode.
---
The art of Cannon Busters
---
How many episodes will there be for season 1 of Cannon Busters?
The first season will air with all 12 episodes.
---
So fans crowdfunded Cannon Busters?
Yes! But that was for the pilot and not the remaining 11 episodes of the first season. Creator LeSean Thomas crowdfunded through Kickstarter to raise money for a pilot episode of Cannon Busters. It took some time to raise the money but after 2 since the kickstart began, the pilot episode was released to backers on July 8th, 2016.
LeSean Thomas On Netflix's Upcoming 'Cannon Busters' And The Creative Cross-Cultural Future Of Anime via @forbes https://t.co/RXBHwug6Fu

— LeSean Thomas (@LeSeanThomas) September 26, 2017
---
Is there a trailer for Cannon Busters?
The only trailer we have for now was the trailer for the pilot from the crowdfunded first episode.
---
When is the release date for season one of Cannon Busters?
Cannon Busters will be available to stream on Netflix from the 1st of March, 2019.
✨Coming March 1st, 2019. Only on @Netflix✨ ❤️ #Anime pic.twitter.com/IDPXJEeIqJ

— LeSean Thomas (@LeSeanThomas) July 6, 2018

Are you excited for season one of Cannon Busters? Let us know in the comments below!