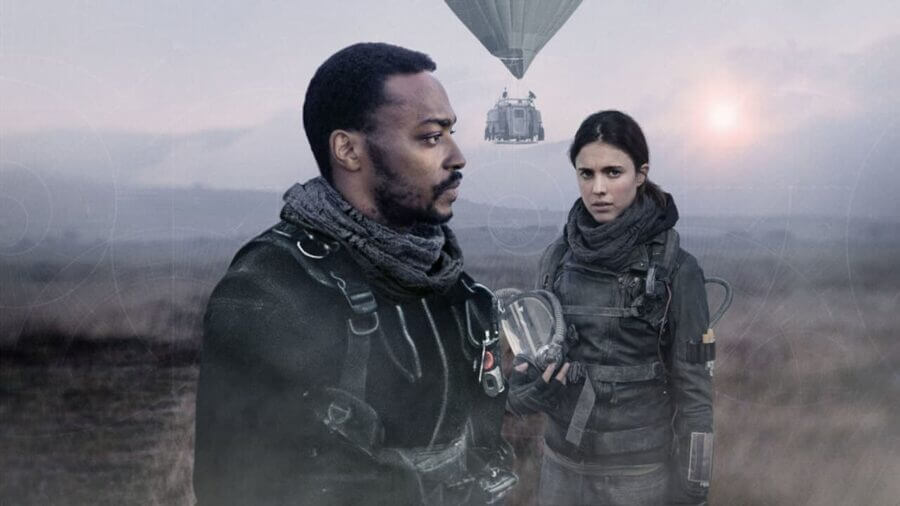 January has fast become a very busy month for new additions on Netflix. With numerous new titles coming to the streaming service you'll have no excuse to have nothing to watch. One such title we are looking forward to is the sci-fi film IO. Get to know about the new movie with our guide below.
Directed by Jonathan Helpert, IO is the latest Netflix Film arriving on the streaming platform. The sci-fi film has been in production for a long time and is finally making its debut.
---
What is the plot of IO?
In the not too distant future, most of humanity has abandoned Earth and left for the colonized moon of IO. Rather than abandoning her home, young scientist Sam has opted to stay on Earth to research a way for humans to adapt and to survive the now toxic atmosphere. Her determination to stay is shaken by the arrival of another survivor, Micah, who wants to join humanity and leave on the last shuttle scheduled to leave Earth. Will Sam join Micah and the rest of humanity? Or will she stay and fight for her homeworld?
---
Who is in the cast of IO?
Once you watch the trailer you can understand why the following cast list is so small:
| Role | Actor/Actress | Where have I seen/heard them before? |
| --- | --- | --- |
| Sam Walden | Margaret Qualley | The Nice Guys, The Leftovers, Kenzo World |
| Micah | Anthony Mackie | The Hurt Locker, Avenger: Infinity War, 8 Mile |
| Henry | Danny Huston | X-Men Origins: Wolverine, The Constant Gardener, 21 Grams |
In January 2015 Elle Fanning and Diego Luna had been cast to play the roles above. It wasn't until October 2016 until the pair had been replaced by Qualley and Mackie.
---
The long production of IO.
The development of IO goes as far back as October 2013 when the script was first written. IO went through a long wait before any further development happened. Casting and some pre-production went forward in early 2015, but it wasn't until late 2016 it progressed. A new script was written and cast members replaced in September of 2016.
Principal photography for the film didn't begin until October 2016 and went into post-production in February 2017. Why this film has been in post-production for so long could have come down to budget constraints. With Netflix acquiring the license to stream IO, the remaining cost of development may have been covered.
---
Is there a cinematic release for IO?
Some films debut at festivals prior to their release on Netflix. There is no news to suggest otherwise that IO will appear at a film festival, therefore, IO will exclusively debut worldwide on Netflix.
---
Is there a trailer for IO?
The trailer has released very late considering its imminent release date. After viewing the trailer we can't wait to watch IO.
---
What is the run time for IO?
At the time of writing there has not been any official confirmation on run time. We are speculating the film to be around 90 minutes long.
---
When is the release date of IO?
IO will be available to stream worldwide on the 18th of January.
---
Is a sequel planned for IO?
At the time of writing there has been no plans to develop a sequel. We fully believe this film to be a one-off.
---
Are you excited to watch IO? Let us know in the comments below!