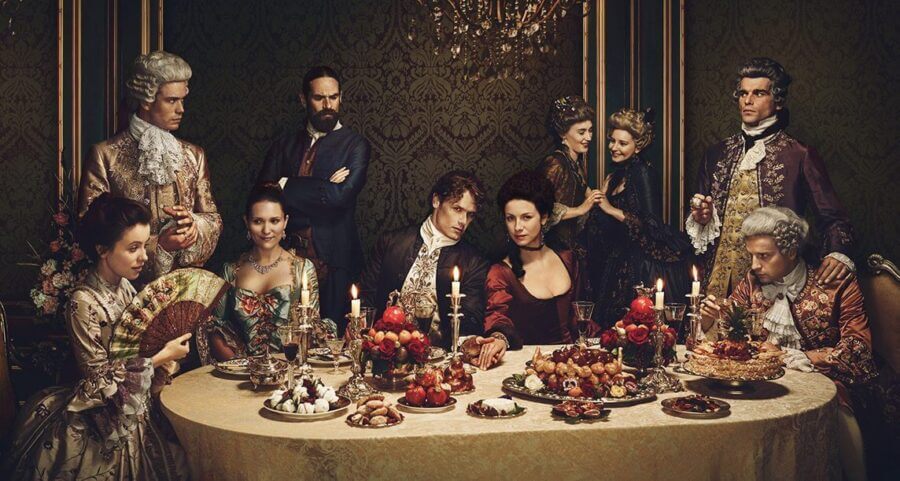 Looking for seasons 1 and 2 of Outlander on Netflix in anticipation for season 3 airing on Starz in September 2017? Depending on where you live, you may be able to stream the fantasy epic on Netflix but others you may not be so lucky. Here's a guide to whether Outlander is streaming on Netflix.
Based on the novel series of the same name, this fantasy drama which airs on Starz follows a World War 2 nurse who is transported back to Scotland in 1743 and has to quickly adapt to her new change in circumstance.
The first series was split up into two halves with the first eight episodes airing in 2014 and the second a year later. Season 2 was 13 episodes and aired in entirety in 2016. Season 3 is also due to have 13 episodes and begins airing on Starz in the US on September 10, 2017
Outlander is a Netflix Original in some regions
Believe it or not, Netflix holds the show exclusively in some non-English speaking languages. As of the time of writing the first two seasons are available exclusively on Netflix if you live in India, France, Belgium, Southeast Asia, Australia and South Korea. Season 3 will inevitably come to these regions but it's not clear as to whether it'll be after the season finishes or have weekly episodes dropped.
Where is Outlander streaming?
In the United States, the show isn't available on Netflix and but is available through the Starz streaming service. More conveniently, it's also available on the Starz Amazon video channel which costs $8.99.
In the United Kingdom, the series is exclusively available on Amazon's streaming service called Prime.
As for the possibility of it coming to Netflix in these regions, it seems unlikely. Usually, Netflix picks up shows to stream fairly early into their lifetimes and given Outlander is now in the third season, it's almost certainly not going to happen.
Would you like to see Outlander join Netflix? Let us know in the comments below.