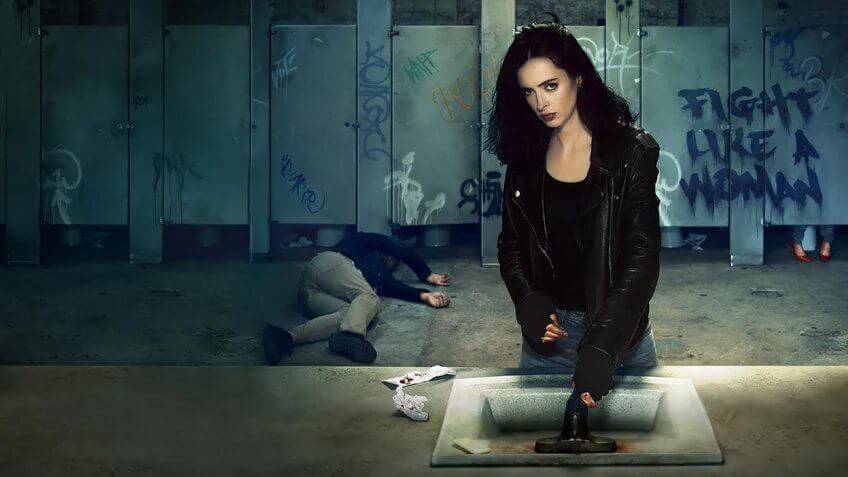 Jessica Jones is Netflix's big Marvel female crime fighter but will she be returning for a third season on Netflix? We're looking into the future of Marvel on Netflix plus when a season 3 of Jessica Jones would be arriving on Netflix.
Just to catch you up in case you're not familiar with Jessica Jones, the series is part of the Defenders which includes Daredevil, Luke Cage, and Iron Fist. The Defenders universe has been on Netflix since 2015 but has ramped up productions in the recent year with new seasons coming out three times a year.
https://www.youtube.com/watch?v=hSvnepZS26s
Article Continues Below...
Will Jessica Jones be back for Season 3?
Official Renewal Status: Renewed (Last updated: 04/13/2018)
The series has now been given a third season meaning our release date prediction should hold true. Beyond an announcement, no other details were announced.
The official Jessica Jones twitter account also confirmed the news.
Here's to season 3! 🥃 https://t.co/Ioq0nDtkwm pic.twitter.com/cPGyvWfPNf

— Jessica Jones (@JessicaJones) April 12, 2018
Netflix Release Date
Assuming a third season is on the cards, you can expect a hefty wait until the next season of Jessica Jones. The previous gap has been just shy of three years and given the Netflix Marvel schedule it won't be too far off from that next time around either.
Here's been the release schedule for Jessica Jones so far:
Season 1 – November 20th, 2015
Season 2 – March 8th, 2018
On the timeline of season 1 and 2, it'd mean the third season would be on Netflix in 2020 at the very earliest. However, given the jump from 2 to 3 seasons a year, we think it may arrive by the end of 2019.
What about cameos?
Given Jessica now has connections to all three of the other Defenders, its likely that she'll appear in those too. Luke Cage is the most likely given the pair had a romantic relationship. The next season of Luke Cage is due out in the summer.
Will Jessica Jones be Leaving Netflix?
As you may know, Disney is quite dramatically pulling its library away from Netflix US this year. There's been a bit of confusion surrounding the status and future of the Marvel TV series on Netflix. One outlet has reported its a definite and another reporting it's not going to happen.
The truth is that the Marvel shows will almost certainly be sticking around on Netflix as the streaming service is, in fact, the distributor of the movies even though the brands belong to Marvel and is produced by ABC Studios. If Disney does decide to stop the series, it'll stop production of future series as opposed to pulling it.
Do you want to see season 3 of Jessica Jones come to Netflix? Let us know in the comments.