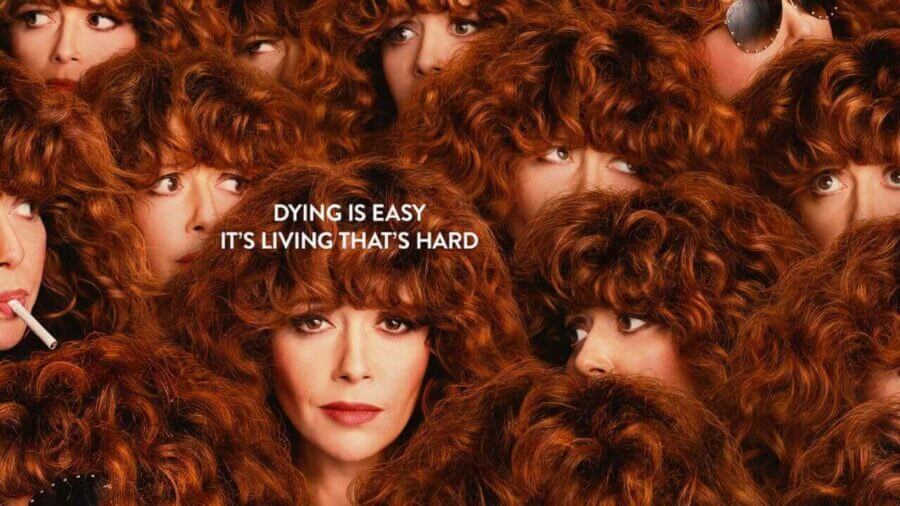 For a short month, Netflix is jam-packing February full of Original content. Arriving on the 1st of February is Russian Doll, the latest in a long line of Original comedy content on Netflix. Starring the ever charming Natasha Lyonne we fully expect this series to be a smash hit. Here's our guide to the first season of Netflix Original Russian Doll. 
Russian Doll is an American-Comedy series created by Amy Poehler, Natasha Lyonne, and Leslye Headland. The series was ordered by Netflix back in September of 2017 and is finally arriving on Netflix this February.
What is the plot of Russian Doll?
If you know the plot of Ground Hog Day or Happy Death Day then you may know already where the plot of Russian Doll is going.
Article Continues Below...
New Yorker Nadia is the guest of honor at a party that she seemingly can't escape. Dying in a multitude of ways, no matter how many times Nadia dies she is always brought back to the same point at the party. Trying to figure out what's going on, Nadia will have to try and survive while also maintaining her sanity.
---
Who is in the cast of Russian Doll?
| Role | Actor/Actress | Where have I seen/heard them before? |
| --- | --- | --- |
| Nadia | Natasha Lyonne | Orange Is the New Black, American Pie, Detroit Rock City |
| Maxine | Greta Lee | Sisters, Spider-Man: Into the Spiderverse, Money Monster |
| Ruth | Elizabeth Ashley | Stagecoach, Happiness, Ship of Fools |
| Lizzy | Rebecca Henderson | Manhunt: Unabomber, Mistress America, Rectify |
| Mike | Jeremy Bobb | Godless, Manhunt: Unabomber, Mosaic |
| TBC | Charlie Barnett | Tales of the City, Men in Black 3, Orange Is the New Black |
Co-Creator Amy Poehler has not appeared in the cast list.
---
Will Amy Poehler have an appearance in Russian Doll?
As it says above Amy Poehler has not been listed as a cast member. If she is to make an appearance, the chances are it will just be a cameo.
---
Photos of Russian Doll
---
How many episodes are there for season one of Russian Doll?
Russian Doll will premiere with all of its 8 episodes.
---
What is the run time for the episodes of Russian Doll?
As there are only 8 Episodes, we expect each episode to be between 45 to 60 minutes.
---
Is there a trailer for Russian Doll?
Yes! With its release not too far away Netflix finally dropped a trailer.
---
When is the release date of Russian Doll?
The first season of Russian Doll will be available to stream worldwide from the 1st of February.
---
Can we expect a second season of Russian Doll?
The series hasn't been listed as limited so there is potential for a second season. News of a second season will arrive at a minimum a month after the release of Russian Doll.
Will you be watching Russian Doll? Let us know in the comments below!