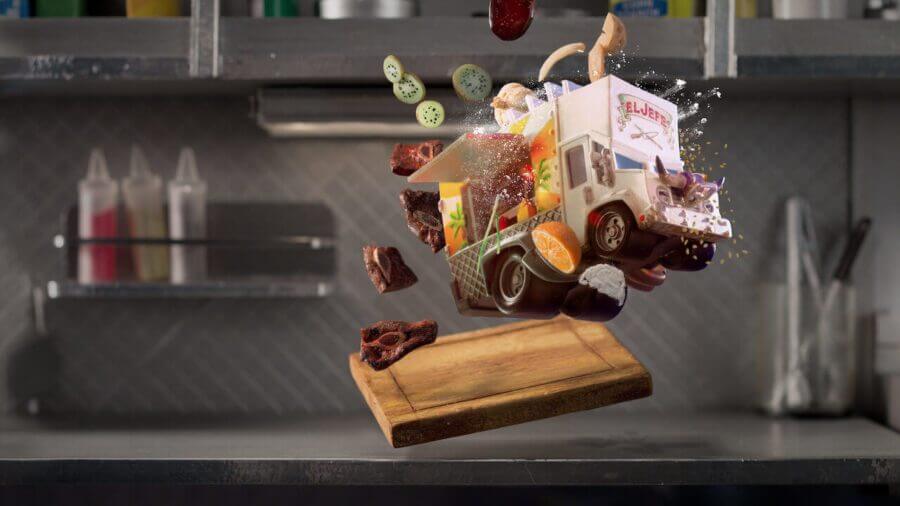 Jan Favreau and Roy Choi cooked up another excellent course for The Chef Show in volume 2. With an array of delicious dishes, banter and celebrity guests, The Chef Show has easily been one of the most entertaining and watchable Originals of 2019. But is The Chef Show returning for volume 3? Let's find out.
The Chef Show was inspired by Jon Favreau's 2014 film of a similar name Chef. In preparation and during the production of the film, Favreau was coached by Roy Choi. While the film wasn't the largest commercial success of Favreau's career, it was highly praised by critics, and for food lovers, it's a must-watch. With a mutual love of food between the two friends pair, this inspired them to create a series where they can experiment with recipes, discuss and cook food, and also collaborate with some of the best in the culinary world. Not to mention plenty of celebrity friends to cook with too.
---
The Chef Show Volume 3 Netflix Renewal Status
Official Netflix Renewal Status: Pending (Last Updated: 17/09/2019)
At the time of writing, there is no official confirmation that The Chef Show has been renewed for volume 3.
Considering the popularity of the series, Jon Favreau and chef Roy Choi, we'd fully expect to see another volume land sometime in the near future.
One thing to consider is how busy the schedules are for Favreau and Roy Choi. If a third volume hasn't already been filmed, then we could be waiting quite a long time for another. Jon Favreau is currently tied to five projects, six if you include the Disney+ series The Mandalorian. As for chef Roy Choi, the man has an excellent business to run with plenty of bellies to feed.
---
How have subscribers taken to The Chef Show?
It's not hard to understand why The Chef Show has grown in popularity so quickly.
Food and streaming, go hand in hand. Naturally, seeing the delicious dishes being made would make many mouths water.
it's probably not smart to watch The Chef Show before bed because now I wanna throw down in the kitchen!@ChefRoyChoi & @Jon_Favreau are back it it with another volume of their deliciously awesome show on @netflix! 😘👌 #theChefShow 👨🏻‍🍳

— 8oh8 (@antman8o8) September 16, 2019
Thank you @netflix, @Jon_Favreau and @ChefRoyChoi for The Chef Show. Such a beautiful, wonderful, genuine piece, like hanging out in the kitchen with brilliant friends. I was so delighted when @dave_filoni showed up!

— Geoffrey Long (@geoffreylong) September 15, 2019
---
The Chef Show Volume 3 Netflix Release Date
It was a surprise to us that a second volume arrived so soon after the first arrived in June 2019.
If a third volume is to arrive then we could see it drop as early as December 2019. Until we have confirmation on a third volume, any release date is purely speculation at this time.
Speculated Release Date: December 2019
---
Would you like to see another volume of The Chef Show? Let us know in the comments below!