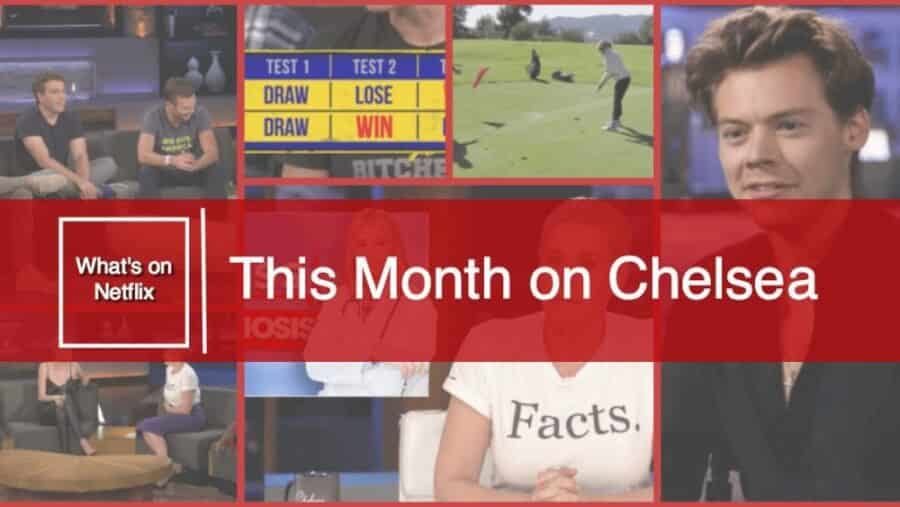 All you need to know about this month's episodes of Chelsea is here.
Oh, hello. New month, new Chelsea. Summer is in full swing, and Chelsea has the footage to prove it. This month includes tips for traveling abroad, food with friends, and cutting the cord.
July 14th – Dinner Party: Good Sports
Focus: Sports
Article Continues Below...
Guests: Russell Wilson, Kurt Warner, Laila Ali, Aly Raisman
It's our favorite Chelsea setting: a dinner party! Chelsea sits down with four professional athletes—a boxer, a gymnast, and 2 NFL players. They talk about anxiety, what it takes to compete, motivation, and the mindset of great athlete. It's interesting to see people from sports that are very different come together with so many similar ideas and goals.
The episode moves from the dinner party to different segments throughout the episode. Chelsea visits:
-The Las Vegas Recruits, a youth baseball team comprised of some of the best young players around. She talks with the parents, coaches, and players and she takes in a game.
-The Red Bull High Performance Center. She meets with Per Lundstam, Director of Athlete Performance and Lindsey Vonn, Olympic Gold Medalist Skier.
They explore what it takes to be an athlete and champion by undergoing different types of tasks and tests.
-Dr. Sari Shepphird, sports psychologist. She works with athletes and helps them find the best zone to optimize their performance.
-Andrew Johnston, English professional golfer who plays on the European Tour. He takes a whack at teaching Chelsea golf.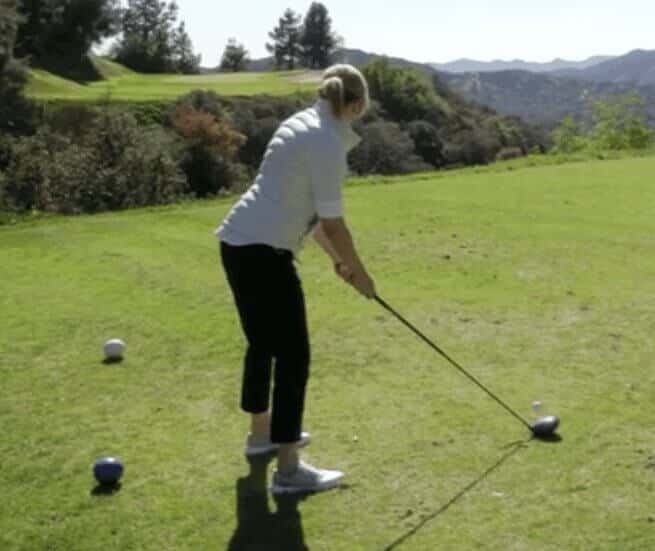 ---
When Chelsea Met Harry – July 21st
Topics: New movies and shows, Current events
Guests: Harry Styles, Rita Ora, Jason Biggs, Jon Favreau, Jon Lovett, Tommy Vietor, John Bradley
First to the couch is singer Rita Ora who stops by the couch to talk about her new album, music videos, and the upcoming 50 Shades film.
Chelsea then sits down with Harry Styles and they play the game where Harry can only can answer with one word, they discuss his new Christopher Nolan film Dunkirk, and they talk about his nipples.
Next to the couch are the guys from the podcast Pod Save America. They take politics and break it down into easier to understand doses. We could probably all use something that takes politics and makes it a little easier to digest. They talk about current events involving Jared Kushner, the health care vote, and what you can do when you feel like you've had enough.
They are then subjected to the 'one word answer' game.
Chelsea loves to put her friends in uncomfortable situations, and this week she sends her special correspondent Jason Biggs out to become an action star.
He goes to the International Stuntmen's Training Center to meet with Gregg Sargeant and to learn how to fight, fall, jump, and fly. I am a big fan of these segments.
Now it's time to get your Thrones on! Jon Bradley also know as Samwell Tarly joins Chelsea at the desk! They break down some of the geography and history of Game of Thrones. He is fun and adorable and you could skip through the whole show if only to watch his segment. It made me want to binge Game of Thrones all over again.
---
The Future Is Now – July 28th
Focus: The world around us and improving it
Guests: Cara Delevingne, Garbiñe Muguruza, Peter Diamandis, Evan Sharp, Alex Rice
Actress/Model Cara Delevingne is the first to the couch. She is in the new Luc Besson film and is there to discusses Girl Up, an organization that empowers girls through education and encourages them to dream.
Next Chelsea talks tech with the founder of XPRIZE, the co-founder of Pinterest, and the co-founder of HackerOne. They talk about technology and innovation and how it can benefit us all. Along those lines, XPRIZE is offering huge prizes to those that take a colossal unsolvable problem and do just that: solve it.
Chelsea then travels to India and meets with the CEO of Kinetic Green, Sulajja Firodia Motwani. They make e-rickshaws.
Next to hit the couch is Garbiñe Muguruza, the 2017 Wimbledon women's singles champion. She's discussing her charity Room to Read, an organization that promotes education and literacy.
Lastly, we hit the desk with Jiffy Wild. He's there to discover the ins and outs of The Cloud. Chelsea sends him up to silicon valley to find the answers we've all been searching for. In search of answers, he stops by Dropbox. Did you know they have their own music room called The Mint? Look out karaoke machine.
---
What was your favorite Chelsea moment this month? Let me know in the comments.