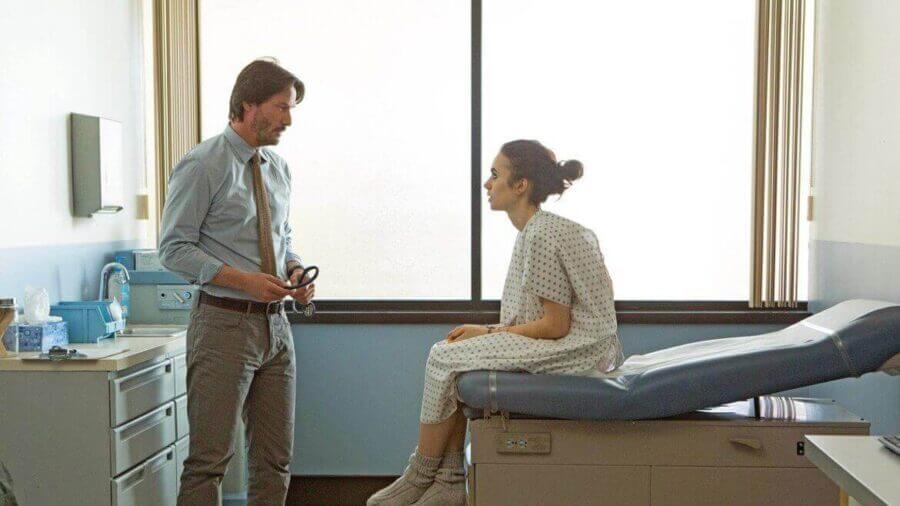 Yet another intriguing movie is being released by Netflix in the form of 'To the Bone', an American drama focused around mental health problems and how it deeply effects family members and different people in many ways. The film is looking very promising with great talent behind it. It has already gained a lot of attention so let's take a closer look.
Below you will find all you need to know, from who's behind the film, plot, release date, official trailer, and why we think you should definitely keep this title on your radar.
What is To the Bone about?
To the Bone tackles the sensitive topic of mental illness and follows a girl named Ellen (Played by Lily Collins) as she battles with anorexia and life as a whole. But after she meets an unconventional and inspiring Doctor (Keanu Reeves) she takes the long journey to recovery, no matter how hard that may be. The film has already hit home with a lot of people who deeply connect to the real issues that are portrayed in this new title. Along her journey she is helped by many people in similar positions than her.
Article Continues Below...
At least 30 million people of all ages suffer from an eating disorder in the US, and this disorder unfortunately has the highest mortality rate out of all mental illness.
For this reason we think this film is going to connect with audiences and along with it's great cast and story do very well.
Who's behind the movie?
The show is written and directed by Marti Noxon, who is also credited as a writer for 'Bully the Vampire Slayer', 'Glee' and many more projects. Although she is clearly a proven writer, 'To the Bone' will be her Directing debut. The film is loosely based off Marti's early life as she also battled with the eating disorder, for this reason it is clear that the move will be close to her heart. AMBI (an American group based in Beverly Hills that specializes in backing international films) will be co-producing the film along with Netflix.
To the Bone Cast
As briefly spoken about earlier, the cast is very diverse and full of talent. The main roll is played by Lily Collins who has also taken part in the very recently released Netflix original 'Okja' and the TV series 'The Last Tycoon'. Lily has also suffered from Anorexia herself, which is probably partly the reason she was chosen for the role. As mentioned Keanu Reeves plays a large part in this movie as the Doctor tasked with helping Lily overcome her illness. Supporting roles also include Carrie Preston, Alanna Ubach, and Liana Liberato.
Official Trailer
To The Bone Release Date
The film is due to release on the 14th of July worldwide on Netflix, after its premiere showing at the Sundance Film Festival in January. The comedy/drama is currently sitting at a 80% rating on Rotten Tomatoes. This is definitely one to watch out for.