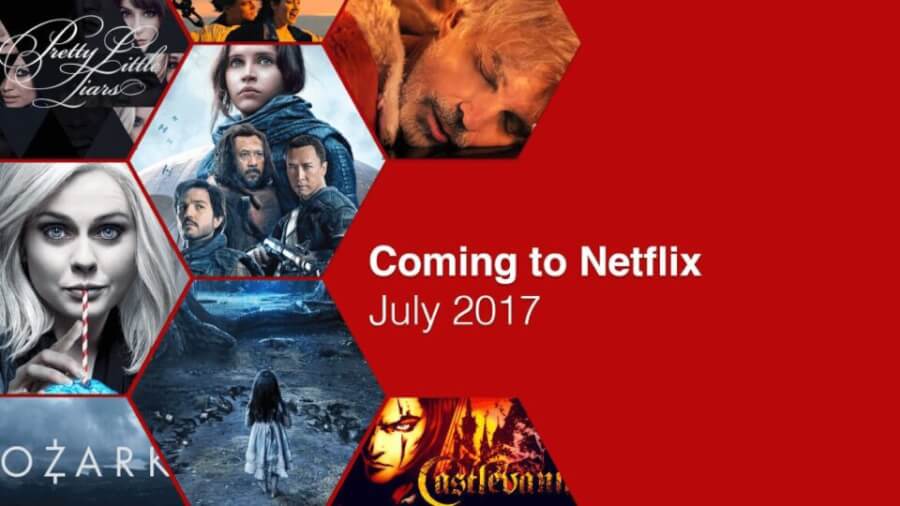 Welcome to your July 2017 preview of what's coming to Netflix including all the new TV series, movies and documentaries are heading our way throughout the hot month of July. There's plenty new Netflix Originals as well as exclusive releases from The CW and a surprise hit from a galaxy far far away…
July 2017 Highlights
New Netflix Originals

Lots of variety in this July's Netflix Original lineup. We've got the next anime series that will be based on the Castlevania video game series. Netflix's answer to Breaking Bad in the form of Ozark. Also a brand new comedy series about people reaching midlife crises in Friends from College.
This month is also another strong month for standup comedies too with a brand new series called The Standups arriving early in the month showcasing new talent. Later, the
Article Continues Below...
New Movies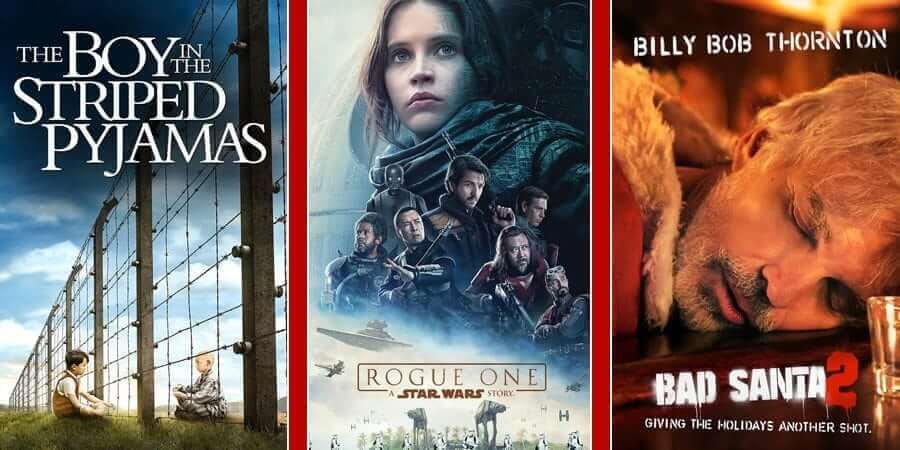 Quite a lot of the movies arriving on July 1st have already been on Netflix before so we won't spend too much time covering those. The main highlights though are Titanic and Police Academy which return with welcoming arms in July.
The biggest movie releasing in July, without a doubt, is the spinoff movie from Star Wars. Entitled Rogue One: A Star Wars Story, it serves as the setup for Episode IV of Star Wars sporting fantastic visual effects as well as one of the best battle sequences of any Star Wars.
Last year's big Christmas movie seeing the return of Bad Santa 2 is arriving in the middle of the month with Billy Bob Thornton reprising his role as the outspoken and mischievous Santa Clause.
New TV Series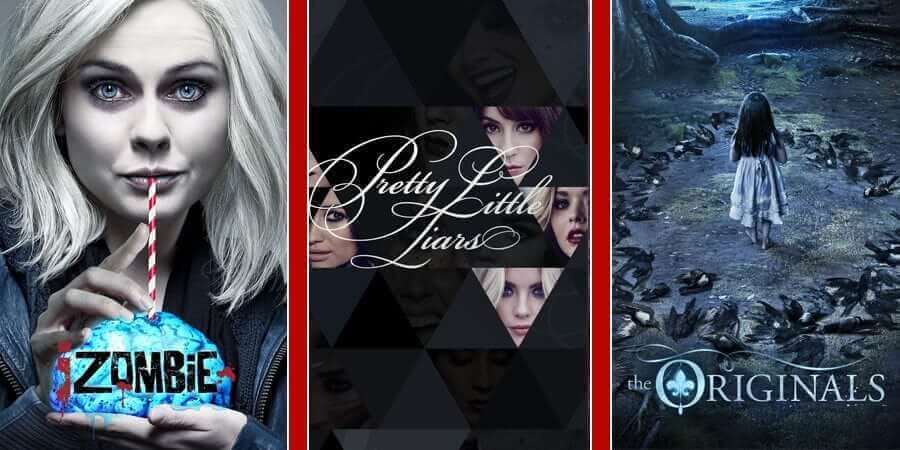 Two of our highlights in the TV section come in the form of early releases from The CW. Both series will be wrapping up in the next few weeks before joining Netflix soon after. This month, we'll see season 3 of iZombie, the crime drama with an undead twist that moved beyond its regular format set in seasons 1 and 2. We'll also see the latest season of The Originals added which now has outlived its parent show The Vampire Diaries.
Finally, the final half of the very last season of Pretty Little Liars will be joining Netflix with all of your most pressing questions answered in the series sendoff.
Complete List of New Titles on Netflix in July 2017
Here's the complete list of titles coming to Netflix that are confirmed:
July 1st
Albion: The Enchanted Stallion (2016)
Are We Done Yet?
Best in Show (2000)
Boat Trip (2001)
Capo "El amo del tunel" (Season 1)
Caramel (2007)
Code Name: The Cleaner (2007)
Dad (1989)
Deep Water (Season 1)
Delicatessen (1991)
Disney's The Mighty Ducks (1992)
E.T. the Extra-Terrestrial (1982)
El Barco (Season 1)
Emma (1996)
Free Willy (1993)
Here Alone (2016)
Hostages (Israel) (Season 2)
Jackass: Number Two (2006)
Last Night (2010)
Liar's Dice (2013)
Madagascar: Escape 2 Africa (2008)
Matchstick Men (2003)
Mixed Signals (1997)
Offspring (Season 6)
Out of Thin Air (2017)
Police Academy (1984)
Proof of Life (2000)
Punch-Drunk Love (2002)
Spawn: The Movie (1997)
Spice Up (Season 1)
Taking Lives (2004)
The Astronaut Farmer (2006)
The Boy in the Striped Pajamas (2008)
The Invisible Guest (Contratiempo) (2016)
The Land Before Time (1988)
The Land Before Time II: The Great Valley Adventure (1994)
The Land Before Time III: The Time of the Great Giving (1995)
The Longest Yard (2005)
The Originals (Season 4) The CW Exclusive Early Release
The Truth Is in the Stars (2017)
The Ultimatum (Season 1)
Titanic (1997)
Unriddle (TV Series)
Unriddle II (TV Series)
Witnesses (Season 2)
World at Your Feet (Season 1)
Yes We Can! (Season 1)
Yours Fatefully (Season 1)
Zip & Zap and the Marble Gang (2013)
July 2nd
July 3rd
Diamond Cartel (2017)
Extraordinary: The Stan Romanek Story (2013)
July 4th
The Standups (Season 1)

Netflix Original Series
July 5th
iZombie (Season 3)

The CW Exclusive Early Release
July 6th
Butter (2011)
Speech & Debate (2017)
The Void (2016)
July 7th
1 Mile to You (Life At These Speeds)
Castlevania (Season 1) Netflix Original Anime Series
Dawn of the Croods (Season 4) Netflix Original Series
Degrassi: Next Class (Season 4) Netflix Original Series
Luna Petunia (Season 2) Netflix Original Series
July 8th
Bad Santa 2 (2016)
Horse Dancer (2017)
July 9th
July 11th
Gabriel Iglesias Presents The Gentleman Jerry Rocha
July 14th
Buddy Thunderstruck: The Maybe Pile (2017)

Netflix Original Series

Chasing Coral (2017) Netflix Original Documentary
Friends From College (Season 1) Netflix Original Series
To the Bone (2017) Netflix Original Movie
July 15th
Rake (Season 4)
West Coast Customs (Season 4)
July 17th
A Cowgirl's Story (2017)
Fittest on Earth: A Decade of Fitness (2017)
Uncertain Glory (1944)
July 18th
Aditi Mittal: Things They Wouldn't Let Me Say Netflix Original Standup
Ari Shaffir: Double Negative: Collection

Netflix Original Standup

Girlfriends' Guide to Divorce (Season 3)
Rogue One: A Star Wars Story (2016) Disney Exclusive Early Release
July 20th
Pretty Little Liars (Season 7B)
July 21st
Last Chance U (Season 2) 

Netflix Original Doc-series

Ozark (Season 1) Netflix Original Series
The Worst Witch (Season 1) Netflix Original Series
July 22nd
July 24th
July 25th
Joe Mande's Award-Winning Comedy Special Netflix Original Standup
Munroe Island (2015)
July 28th
Daughters of Destiny (Season 1) Netflix Original Series
The Adventures of Puss in Boots (Season 5) Netflix Original Series
The Incredible Jessica James (2017) 

Netflix Original Movie
July 31st
After The Reality (2016)
Being Mary Jane: The Series (Season 4)
Checkpoint (2017)
Dark Night (2016)
Taking Earth (2017)
There you have it, everything that is coming to Netflix throughout the US. As always, keep an eye on our what's new section throughout the month for titles that aren't mentioned in this list and also be wary of the titles leaving Netflix throughout July and beyond.
What are you looking forward to watching on Netflix next month? Let us know in the comments below.