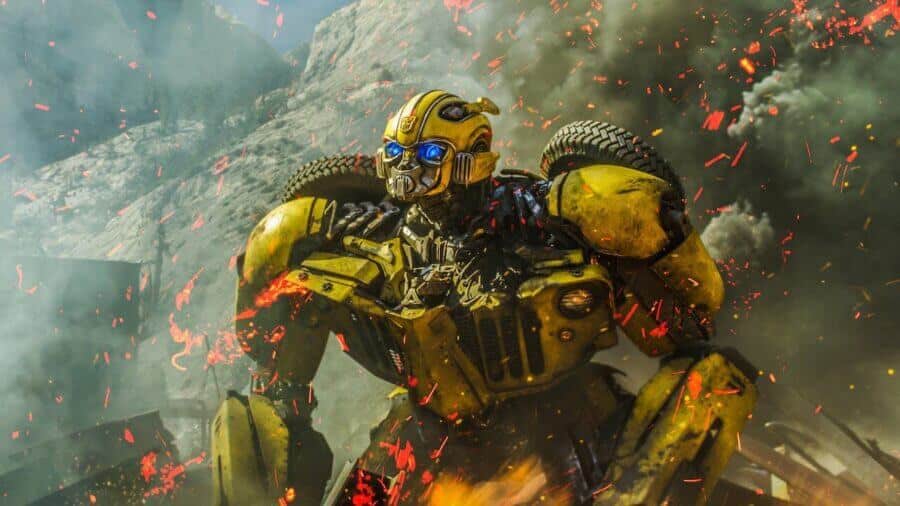 There are 27 new titles on the Netflix Canada library to be enjoyed this week. With some excellent new additions, you'll be spoilt for choice over the next week for your binge day. Here's your full list of additions to Netflix Canada for September 13th, 2019.
First of all, here the past week's top highlights:
---
Bumblebee (2018)
After five films in the franchise, it was only a matter of time before Paramount decided that a spin-off was needed. The decision to choose fan-favorite Bumblebee has been the wisest choice they've made on the franchise in a long time. The film was well-received by critics and has been acknowledged as one of the best films of the franchise. Along with its commercial success, Bumblebee is an excellent addition to Netflix Canada this week.
Article Continues Below...
Set before the events of the first Transformers film, the year is 1987 and Cybertron is at the height of its civil war. Fearing they will lose the war, Optimus Prime evacuates Autobot B-127 to Earth to set up a base of operations. Upon arriving B-127 is set upon by a Decepticon and, in the ensuing fight, he loses both his voice box and memory.
---
The Ranch: Part 7
N
It's been a long wait for subscribers but The Ranch part 7 has finally landed on Netflix. With only ten more episodes to go after part 7, its the beginning of the end for the Bennets and their ranch.
Times are changing, but the Bennets always have each others' backs.
---
Unbelievable: Limited Series
N
One of the most eye-opening crime-drama series, Unbelievable, has arrived on Netflix. The title is aptly named considering the real-life events of which the series is based upon. Unbelievable is set to be a real gut puncher and will have audiences floored by the events that inspired this series.
Teenager Marie Adler is charged with lying after falsifying a report that she was raped. Meanwhile, two detectives are following a trail of unsolved rape cases similar to the report given by Marie. As the two detectives follow the twisted trail left behind by the perpetrators of the crimes the shocking truth is revealed.
---
Here Are All the Latest Titles Added to Netflix Canada This Past Week
10 New Movies Added to Netflix Canada This Week:
American Warfighter (2019)
Bumblebee (2018)
Deviant Love (2019)
Head Count (2018)
Locked on You (2018)
Our Godfather (2019)
Shanghai Fortress (2019) N
Tall Girl (2019) N
Terrace House: Tokyo 2019-2020
Time Trap (2018)
11 New TV Shows Added to Netflix Canada This Week:
Cupcake & Dino – General Services: 2 Seasons
Kabaneri of the Iron Fortress: The Battle of Unato: Season 1
Marianne: Season 1

N

Monarca: Season 1

N

Sword Art Online: 2 Seasons
The Bletchley Circle: San Francisco: Season 1
The I-Land: Limited Series

N

The Ranch: Part 7

N

Tobot: 2 Seasons
Top Boy: Season 1

N

Unbelievable: Limited Series

N
3 New Docuseries and Documentaries Added to Netflix Canada This Week:
Evelyn (2019)
Hello, Privilege. It's Me, Chelsea (2019)

N

The Mind, Explained: Limited Series

N
2 New Reality Series Added to Netflix Canada This Week:
Dragons' Den: 5 Seasons
The Chef Show: Volume 2

N
1 New Stand Up Special Added to Netflix Canada This Week:
Bill Burr: Paper Tiger (2019)

N
---
What have you been watching on Netflix Canada this week? Let us know in the comments below.