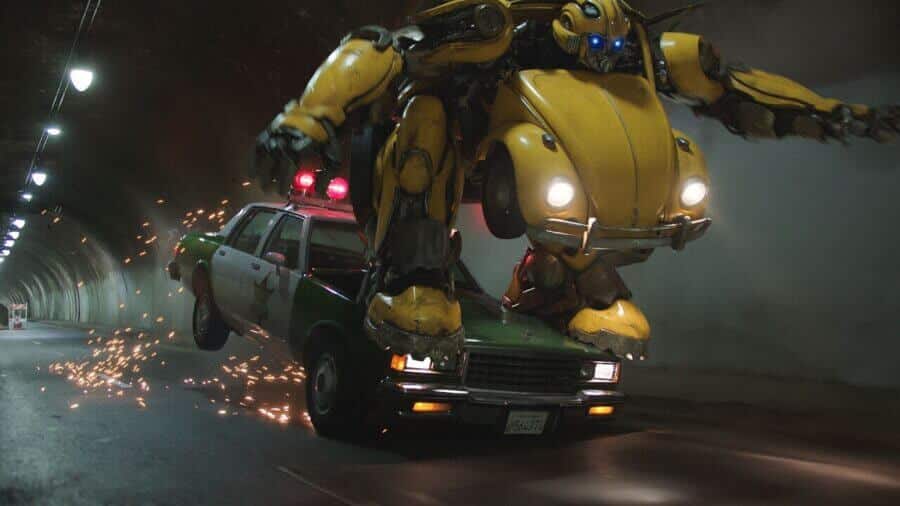 The humble VW Bug is easily one of the most iconic cars in the history of the automobile. Joining Herbie the Lovebug as a classic movie Beetle is new fan favorite the Autobot Bumblebee. While it's great that Bumblee is the first character to receive a stand-alone movie in the franchise, will it be coming to Netflix? Let's find out.
Transformers has a huge history in pop culture dating back to 1984 when the transforming robots debuted in a toy line for Hasbro. Alongside the toy line, an animated TV series also debuted, giving rise to the franchise's popularity. Over the course of the past 12 years, the live action films have generated billions at the box office.
Bumblebee is the first Transformers film of the live adaptations to not be directed by Michael Bay, directed instead by Travis Knight (Kubo and the Two Strings). Michael Bay was still involved in the film but he took the role of executive producer instead.
Article Continues Below...
What is the plot of Bumblebee?
Set before the events of the first Transformers film, the year is 1987 and Cybertron is at the height of its civil war. Fearing they will lose the war, Optimus Prime evacuates Autobot B-127 to Earth to set up a base of operations. Upon arriving B-127 is set upon by a Decepticon and, in the ensuing fight, he loses both his voice box and memory.
---
Will Bumblebee be coming to Netflix US?
There is no official confirmation as of yet but based on past additions Netflix may, in fact, get Bumblebee. The last theatrical Transformers to come to Netflix was Age of Extinction which arrived on Netflix roughly a year after its theatrical release. It only stayed on Netflix for a few months mind. If the same replicates, we can expect Bumblebee to land towards the end of 2019.
Add to that there are multiple transformers animated series available to stream on Netflix plus there was speculation earlier this year that the new movie could come exclusively to Netflix.
Then you also have to consider that Netflix and Paramount have been working closely throughout the course of 2018 with the streaming service picking up several of their titles.
---
Will other regions be streaming Bumblebee on Netflix?
For subscribers in the United Kingdom, you may be waiting a while before Bumblebee arrives on your Netflix. Now TV and thus Sky usually receive the latest films first and are available to stream for a limited time. Other Transformers titles have been in the Netflix UK library, currently Transformers: Age of Extinction is available to stream. So watch this space!
Canadian subscribers may have to wait a while before receiving Bumblebee as well. If Netflix US is to receive the full franchise then we could expect the Canadian Netflix to follow suit.
---
Would you like to see Bumblebee streaming on Netflix? Let us know in the comments below!