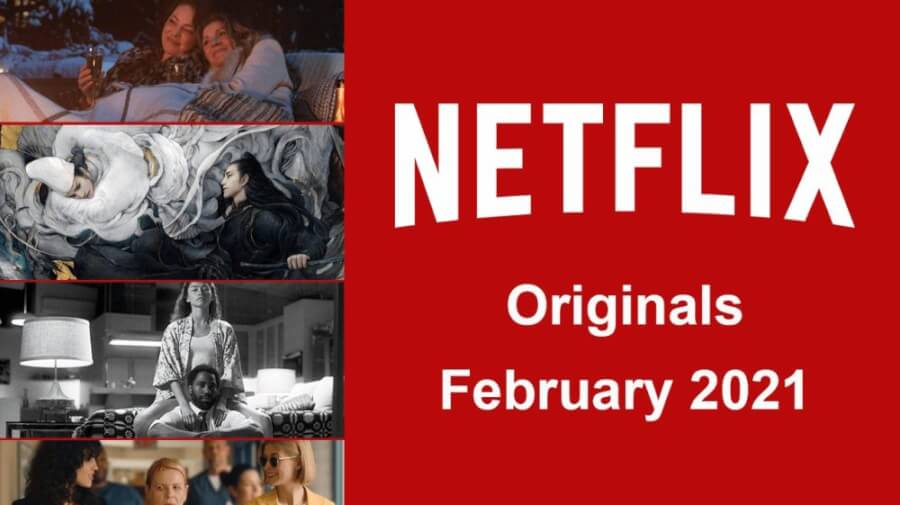 It may be the shortest month of the year but that doesn't mean Netflix isn't prepping to keep it plenty of new Netflix Originals for release throughout February 2021. Here are all the currently announced Netflix Originals for February 2021.
Before we begin, if you missed any of the previous months' Netflix Originals you missed a lot. You can see the full list of the Netflix Originals for January 2021 right here which will be updated right through the month.
This preview will be listed by English language titles first and non-English titles second. We'll then list each title by release date order.
Article Continues Below...
---
English Speaking Netflix Originals Coming in February 2021
Kid Cosmic (Season 1)
Netflix Release Date: February 2nd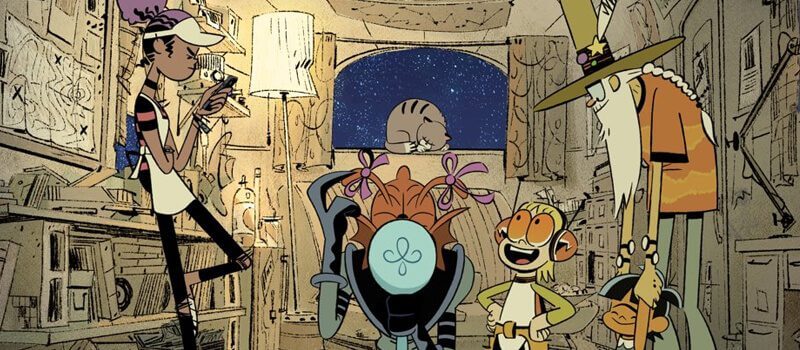 From the creator of The Powerpuff Girls, Craig McCraken, comes a new series from Netflix Animation that follows a young boy who dreams of having superpowers and after coming across cosmic stones, that dream seemingly comes true.
Among the voice artists for the series includes Fred Tatasciore, Amanda Céline Miller, and Jack Fisher.
---
Mighty Express (Season 2)
Netflix Release Date: February 2nd
The creators of Paw Patrol return with their new Netflix train series aimed at kiddies for its second season early in February.
---
Firefly Lane (Season 1)
Netflix Release Date: February 3rd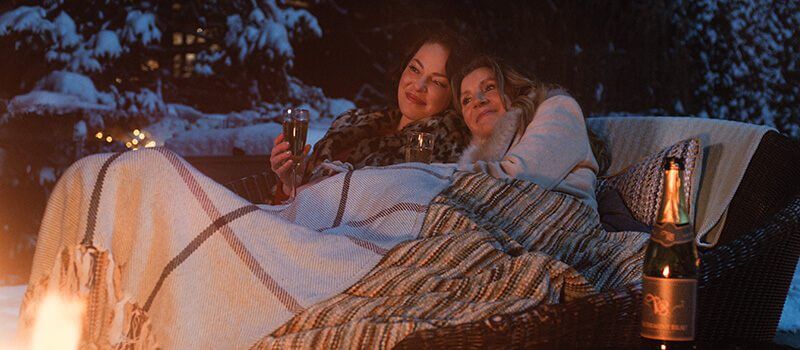 Based on the novel, this Netflix series will be your next obsession particularly if you enjoy shows like Virgin River or Sweet Magnolias.
The series follows two friends through several decades and how they stick together through thick and thin.
Among the cast for the series includes Katherine Heigl, Sarah Chalke, Ben Lawson, Beau Garrett, and Alissa Skovbye.
---
Malcolm & Marie
Netflix Release Date: February 5th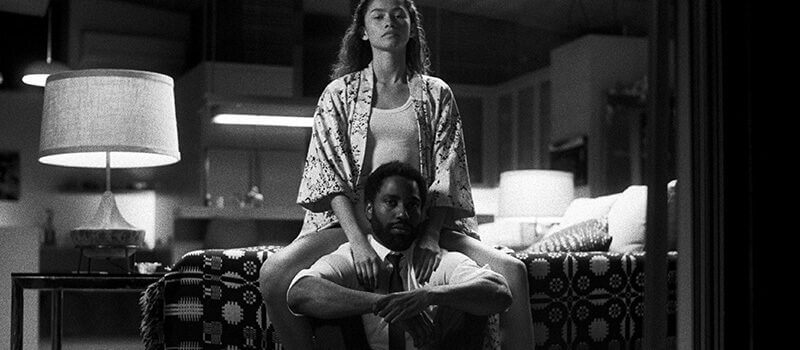 Zendaya and John David Washington feature in this black and white film that was filmed through the pandemic at Caterpillar House in California. The movie follows a filmmaker returning home and the pair's relationship problems come to the surface during a tense evening.
Netflix scooped the distribution rights back in September for an incredible $30 million.
---
Strip Down, Rise Up
Netflix Release Date: February 5th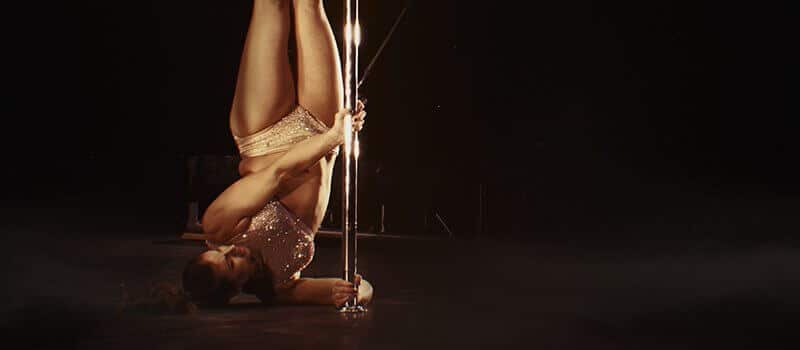 Documentary on the wide-ranging benefits of taking up pole dancing and how it's helped women deal with trauma and body image issues. Comes from Michèle Ohayon who has directed docs such as It Was a Wonderful Life and Colors Straight Up.
---
News of the World
Netflix Release Date: February 10th
Does not apply to Netflix US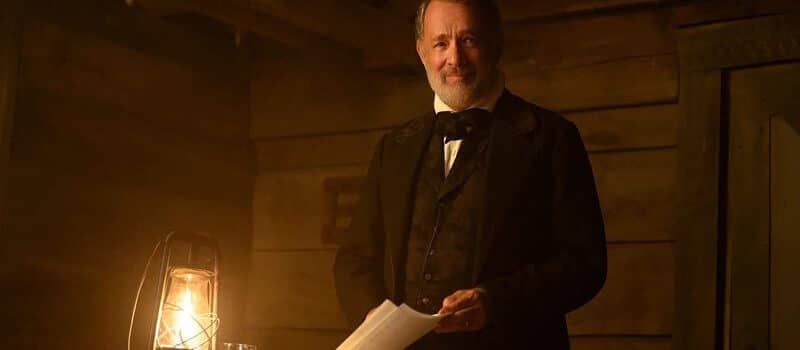 Tom Hanks and Paul Greengrass reunite for the first time since Captain Philips for this historical action movie set during the Civil War in the USA.
It follows Captain Kidd (played by Hanks) and a young girl who go on a dangerous journey in the hopes of finding a place they can call home.
---
To All the Boys: Always and Forever, Lara Jean
Netflix Release Date: February 12th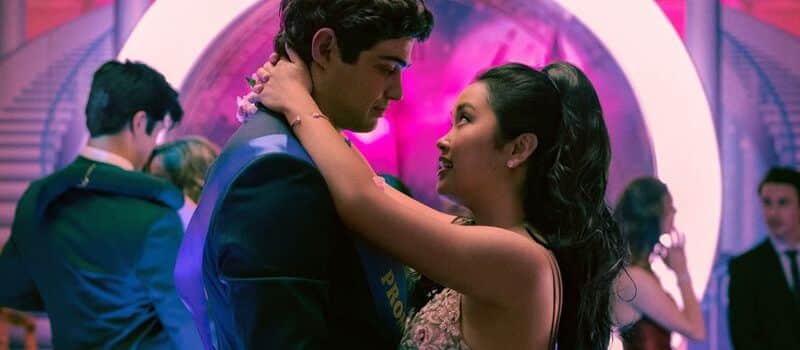 The third entry of the teen rom-com franchise where Lara Jean is prepping for the end of high school ending a major chapter in her life.
---
The Crew
Netflix Release Date: February 15th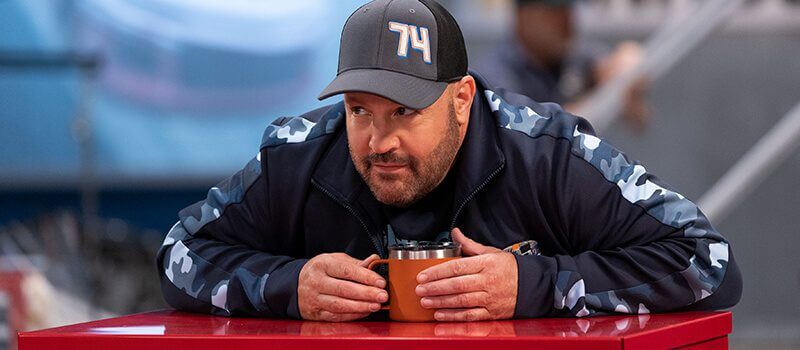 New sitcom comedy with Kevin James leading the lineup. We see him play the role of the crew chief for a struggling NASCAR crew that is facing major changes after the old owner steps down.
---
Animals on the Loose: A You vs. Wild Movie
Netflix Release Date: February 16th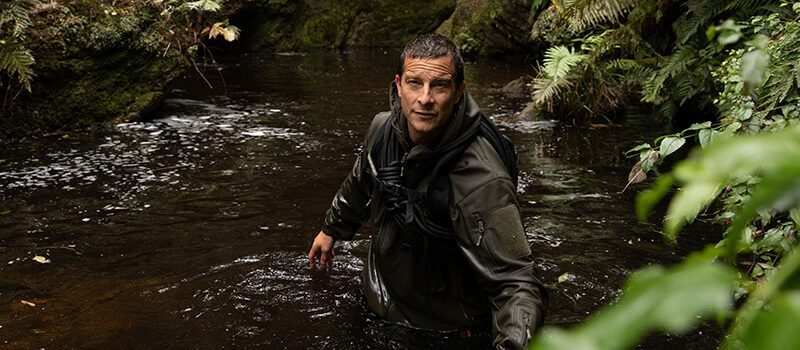 The second (with another promised for the future) interactive special starring survivalist Bear Grylls who is once again counting on your help to survive against the wirld.
---
I Care a Lot
Netflix Release Date: February 19th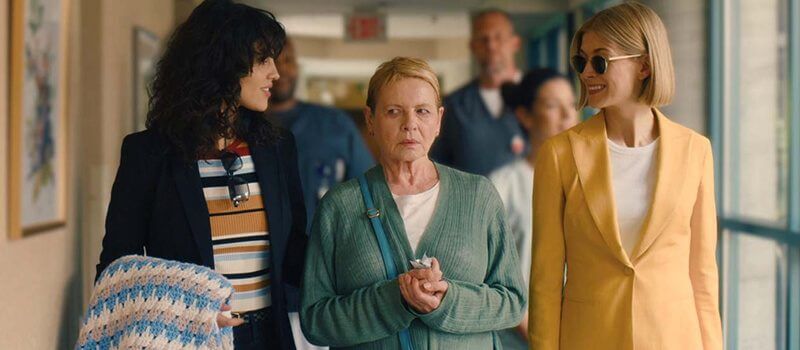 This movie headlined by Peter Dinklage, Rosamund Pike, and Eiza González was a high-profile pickup from the TIFF festival in September 2020.
The comedy thriller written and directed by J Blakeson follows a legal guardian who is seemingly conning her elderly clients but gets found out.
No trailer has been released by Netflix yet but you can find the Q&A from the festival below.
---
Pelé
Netflix Release Date: February 23rd
A documentary feature on the world-renowned Brazillian soccer/football player, Pelé from Kevin Macdonald.
Rumored for February 2021
Shut Up and Ride (Season 1) – Docu-series.
There's Someone Inside Your House (Movie) – Once again, this was listed on the EW 2021 movie list. Produced by Shawn Levy, the horror/thriller is based on the book by Stephanie Perkins.
---
Non-English Speaking Netflix Originals Coming in February 2021
Note: in almost all cases, you can watch with either English subtitle or dubs.
All My Friends Are Dead
Netflix Release Date: February 3rd
Langue: Polish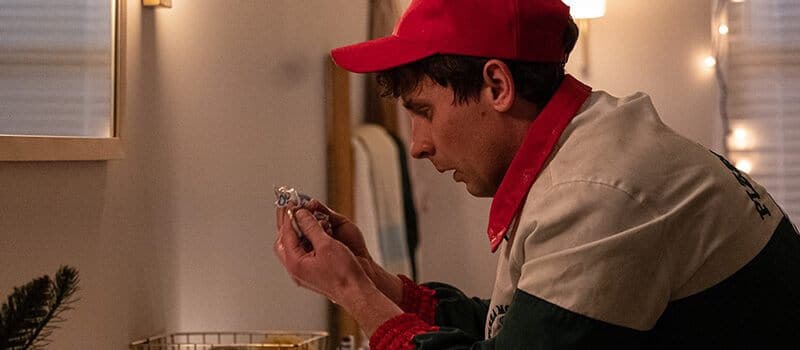 This Polish thriller is about a New Year's Eve that goes awry. When a party ends in a massacre, the movie retraces all the steps that led to the horrific event.
The movie actually released in cinemas in Poland over Christmas and released to mixed reviews.
---
Hache (Season 2)
Netflix Release Date: February 5th
Language: Spanish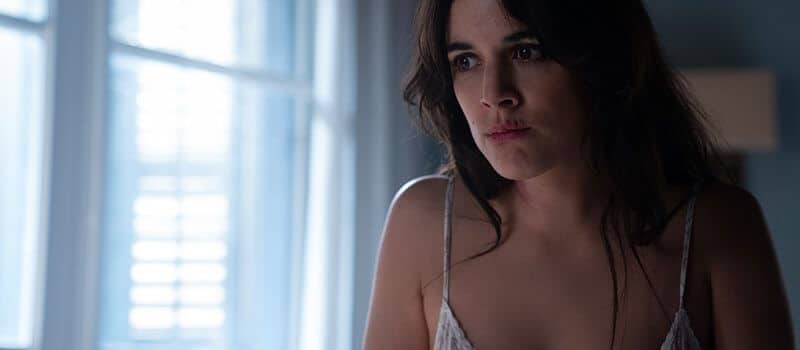 Hache is one of the best and highly underrated Spanish dramas on Netflix and returns for season 2 in early February.
For those not familiar, the series is set back in the 1960s when the drug trade is roaring in Barcelona. Eight new episodes drop on the fifth and continue Helena's story.
---
Invisible City / The Last Paradiso
Netflix Release Date: February 5th
Language: Portuguese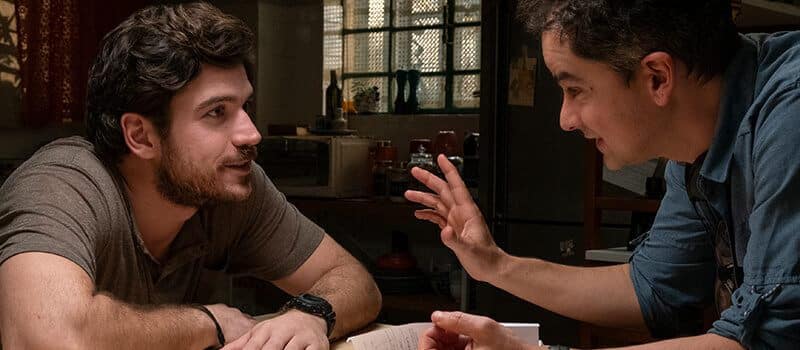 Carlos Saldanha is a famed movie director and will be making the transition to TV in this new series.
Invisible City follows a police officer who works in the environment office and gets involved in a case involving a river dolphin and the death of his wife.
---
Space Sweepers (2021)
Netflix Release Date: February 5th
Language: Korean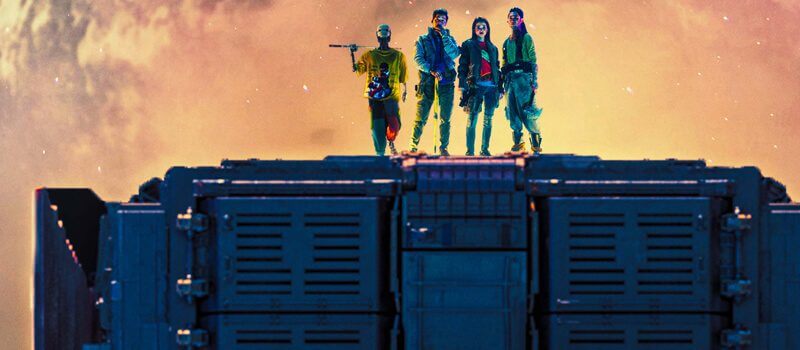 Big budget? Check. Excellent cast? Check. It's time for Space Sweepers to hit Netflix and it's going to be big.
Set in 2092, we follow the crew of spaceship Victory who are salvaging space debris but in one of their finds, they come across something completely unexpected.
Song Joong-ki, Jin Sun-kyu, Kim Tae-ri, and Yoo Hai-jin headline possibly the biggest Korean release on Netflix to date.
---
The Yin Yang Master: Dream of Eternity
Netflix Release Date: February 5th
Language: Mandarin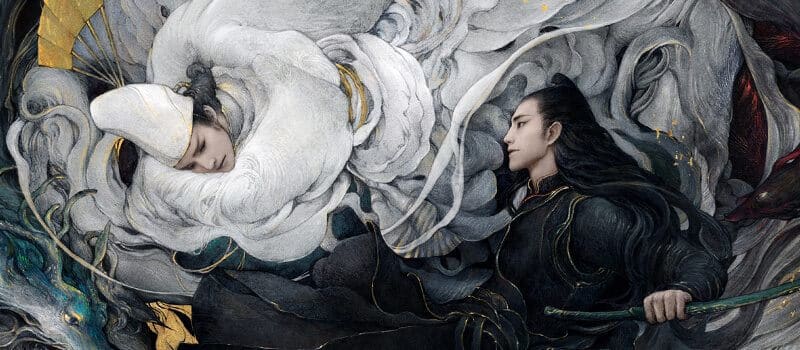 Based on the Japanese fantasy novel Onmyōji, The Yin Yang Master: Dream of Eternity is a massive budget Chinese movie that stars Mark Chao and Allen Deng.
---
The Misadventures of Hedi and Cokeman / En Passant Pêcho
Netflix Release Date: February 10th
Language: French
French movie directed by Julien Hollande and starring Nassim Lyes, Fred Testot, and Julie Ferrier. More details TBC.
---
Red Dot
Netflix Release Date: February 11th
Language: Swedish
Red Dot serves as Netflix's first full feature film from Sweden.
The thriller is about a pregnant woman who tries rekindling her relationship up in Northern Sweden for what was supposed to be a romantic getaway.
The movie is directed by Alain Darborg (who also wrote alongside Per Dickson). It stars Johannes Kuhnke and Nanna Blondell.
Also, this is probably one of the best teaser trailers Netflix has ever released. It's short and leaves you wanting more.
---
Hate by Dani Rovira
Netflix Release Date: February 12th
Language: Spanish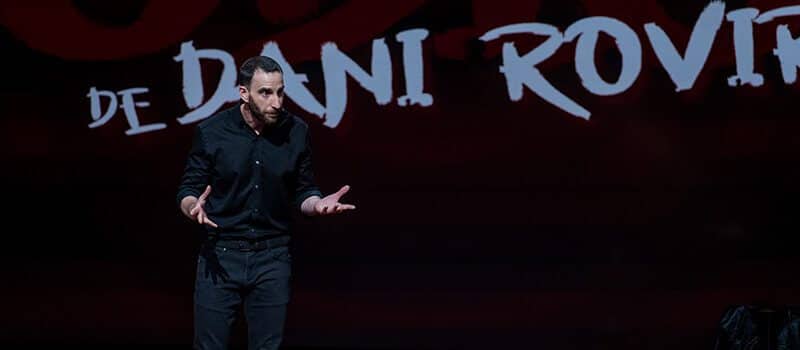 One of the first Spanish stand-up specials of 2021 will be from Dani Rovira who performed at the Soho Caixaban Theatre in Malaga.
---
Tribes of Europa 
Netflix Release Date: February 19th
Language: German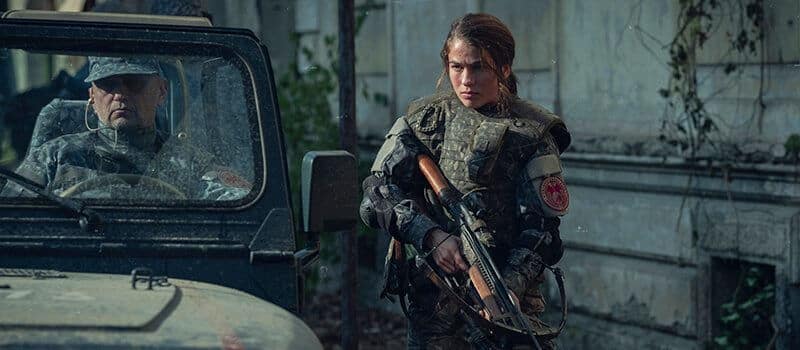 German Netflix Originals have rightly become hot ticket items and Tribes of Europa looks to be continuing that trend. The futuristic series set in 2074 follows the tribes that survived a global disaster.
---
Call Me Crazy / Crazy About Her
Netflix Release Date: February 26th
Language: Spanish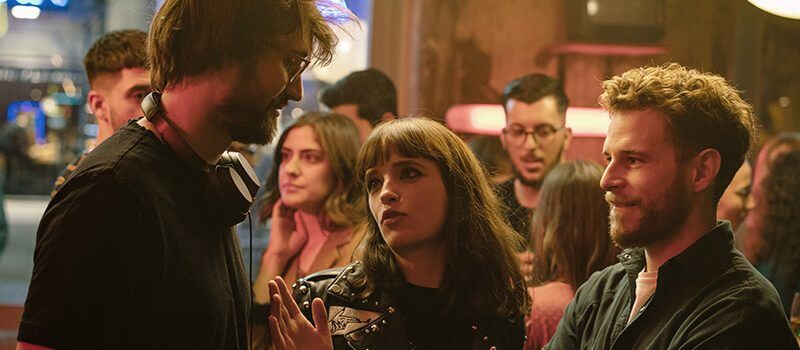 Directed by Dani de la Orden, the movie stars Álvaro Cervantes, Susana Abaitua, Luis Zahera, and Clara Segura. It's a romantic movie that is set after a wild night out where one friend figures the only way to spend time with the other is to get admitted to a psychiatric center.
---
High-Rise Invasion
Netflix Release Date: February 25th
Language: Japanese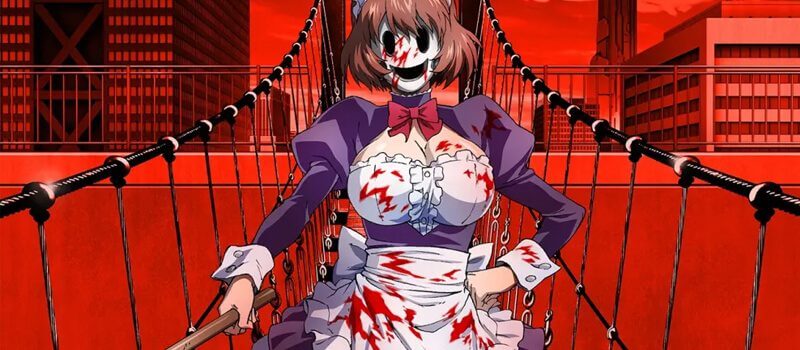 Announced at Netflix's Anime Festival, High-Rise Invasion was announced for release at some point in February 2021.
The anime is based on the manga and created by Tsuina Miura and Takahiro Oba. It follows high school student Yuri who finds herself lost in a weird land where masked figures go on the hunt in tall skyscrapers connected by suspension bridges.
---
The Girl on the Train / Mira
Netflix Release Date: February 26th
Language: Hindi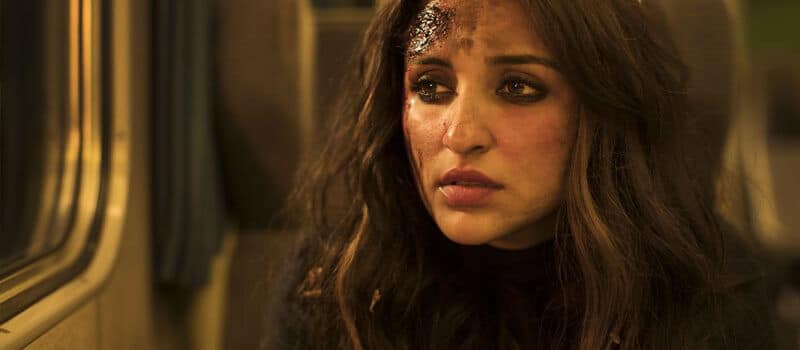 This Hindi adaptation of the novel The Girl on the Train will probably raise a lot of eyebrows for a myriad of reasons when it releases at the tail end of February.
The movie is directed by Ribhu Dasgupta and stars Kirti Kulhari, Aditi Rao Hydari, and Parineeti Chopra.
•THE GIRL ON THE TRAIN• 😁🙏

26th Feb, only on Netflix.@aditiraohydari @IamKirtiKulhari @avinashtiw85 @tota_rc @SHAMAUN @ribhudasgupta @Shibasishsarkar @RelianceEnt @amblin @ZeeMusicCompany @NetflixIndia pic.twitter.com/r0q00BFiPf

— Parineeti Chopra (@ParineetiChopra) January 13, 2021
---
Rumored Non-English February 2021 Releases
Thus Spoke Kishibe Rohan – Japanese mini-series expected to hit on February 18th
Geez & Ann (Movie) – Indonenisan movie that Netflix reportedly picked up.
What are you looking forward to watching on Netflix in February? Let us know in the comments.