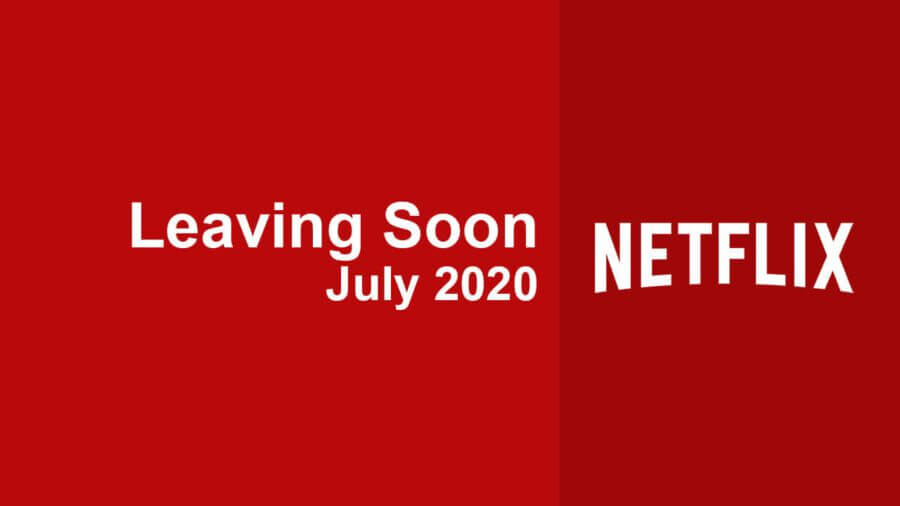 Looking for what's leaving Netflix in the US throughout July 2020? Here's an ever-updating list of what's set to leave Netflix throughout the month as contracts come up for renewal. 
So far, July 1st will see the regular cycling off of movies including The Matrix trilogy leaving to take up its new home on HBO Max. We'll see several Warner Brothers movies leave in fact as they'll cycle on and off HBO Max going forward.
One of the biggest removals slated for July so far is every season of the NBC sitcom, Cheers. It follows a slew of sitcom titles that have either left or set to leave Netflix over the next year or so.
A quick note on this month's removals. Netflix has been putting the first of the month removals in the previous month's official lists. This is slightly odd and likely to make the first of the month seem like it has less removal. We're still going to be listing them as Netflix lists within the app.
As always, we roughly get removal dates 30 days before the title is due to expire. In addition, Netflix releases its own list towards the end of the month. We'll keep this post updated every few days to contain the latest.
---
What's Leaving Netflix in July 2020
Leaving Netflix US on July 1st
21
Albion: The Enchanted…
Arthur Christmas
Badalte Rishton Ki Dastaan
Blow
Brooklyn's Finest
Cadillac Records
Cape Fear
Center Stage
Chasing Amy
Cheers
Chitty Chitty Bang Bang
Chloe
Click
Cloverfield
Cop Out
Counterfeiting in Suburbia
Deep Impact
El Barco (3 Seasons)
Elizabeth
Elizabeth: The Golden Age
Event Horizon
Ferris Bueller's Day Off
Ghost Rider
Happyish
Hell or High Water
Here Alone
Ho Mann Jahaan
Hunt to Kill
Inception
Instructions Not Included
Juice
Julie & Julia
Juwanna Mann
Kate & Leopold
Khelti Hai Zindagi Aankh Micholi
King Jack
Kiss the Girls
Limitless (1 Season)
Little Monsters
Loving Annabelle
Maharakshak: Aryan
Malcolm X
Mansfield Park
Minority Report
Momo Salon (Season 1)
NOVA: Bird Brain
NOVA: Black Hole Apocalypse
NOVA: Building Chernobyl's MegaTomb
NOVA: Chinese Chariot Revealed
NOVA: Day the Dinosaurs Died
NOVA: Death Dive to Saturn
NOVA: Decoding the Weather Machine
NOVA: Eclipse Over America
NOVA: Extreme Animal Weapons
NOVA: First Face of America
NOVA: Holocaust Escape Tunnel
NOVA: Killer Floods
NOVA: Killer Hurricanes
NOVA: Killer Volcanoes
NOVA: Poisoned Water
NOVA: Prediction by the Numbers
NOVA: Secrets of the Shining Knight
NOVA: Thai Cave Rescue
NOVA: The Impossible Flight
Nova: Ultimate Mars Challenge
Operational Proposal (Season 1)
Patriot Games
Philadelphia
Players
Race to Witch Mountain
Razia Sultan (Season 1)
Resident Evil: Apocalypse
Satrangi
Scary Movie
Sliver
Snow Day
Stuart Little 2
The Amityville Horror
The Andy Griffith Show (8 Seasons)
The Boy in the Striped Pyjamas
The Crying Game
The Curious Case of Benjamin Button
The Duchess
The Invention of Lying
The Last Samurai
The Mask of Zorro
The Matrix
The Matrix Reloaded
The Matrix Revolutions
The Music of Silence
The Polar Express
The Redeemed and the Dominant: Fittest on Earth
The Ring
The Vault
Trash
Tremors
Tremors 2: Aftershocks
Tremors 3: Back to Perfection
Tremors 4: The Legend Begins
Tremors 5:  Bloodline
Waar
What Lies Beneath
Wrong No.
Yes Man
---
Leaving Netflix on July 3rd
---
Leaving Netflix on July 6th
---
Leaving Netflix on July 7th
NSU German History X (Season 1) N
---
Leaving Netflix on July 9th
---
Leaving Netflix on July 10th
A Glimpse Inside the Mind of Charles Swan III
The Adderall Diaries
Enemy
Ginger & Rosa
Locke
The Spectacular Now
Under the Skin
Leaving Netflix on July 12th
Gonul (Season 1) – Turkish series
---
Leaving Netflix on July 15th
Agent Raghav (Season 1)
Bh Se Bhade (Season 1)
Bhaage Re Mann (Season 1)
Gangs of Hassepur (Season 1)
Maharakshak Devi (Season 1)
---
Leaving Netflix on July 13th
Kevin Hart: Let Me Explain
---
Leaving Netflix on July 16th
---
Leaving Netflix on July 19th
A Most Violent Year
Laggies
Life After Beth
Obvious Child
Room
Tusk
---
Leaving Netflix on July 20th
The Most Beautiful Hands of Delhi (Delhis vackraste Hander) (Season 1)
---
Leaving Netflix on July 22nd
Bolt
Inglourious Basterds
---
Leaving Netflix on July 26th
Dark Places
Ex Machina
Mississippi Grind
---
Leaving Netflix on July 27th
---
Leaving Netflix on July 29th
---
Leaving Netflix on July 30th
Incredibles 2 (English Version) (2018)
Incredibles 2 (Spanish Version (2018)
What will you be sad to see leave Netflix in July? Let us know in the comments down below.