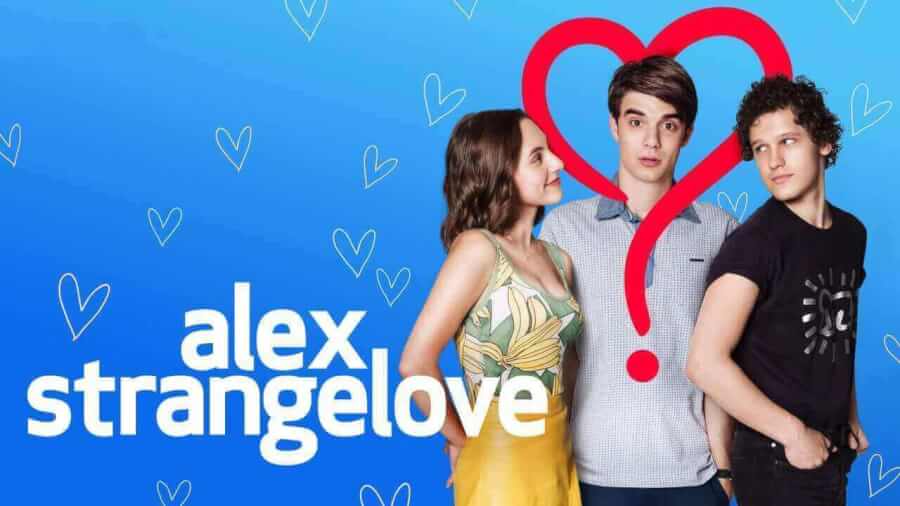 Welcome to the What's on Netflix guide to everything you need to know about Alex Strangelove before and after you watch. We'll be including a consensus on how the movie has performed with the critics, a complete cast and soundtrack list as well as some theories on the ending.
The movie is a full Netflix Original but debuted first a the San Francisco Film Festival in April 2018. The movie premiered on Netflix in all regions on June 8th, 2018 alongside another LGBT focused show, Sense8.
---
Before You Watch Alex Strangelove
What's the movie about?
The movie is a comedy which first comes off as a typical coming-of-age high school drama where the boy wants the girl and it all comes to a close when he gets the girl. That's not quite the same here. Alex Truelove finds the girl of his dreams and loses his virginity. Shortly after, Alex meets Elliot and suddenly everything is not so clear for Alex.
Who directed the movie?
Craig Johnson is the director of the movie but also served as the writer of the movie too. Craig is mostly known for a few lesser-known independent movies such as The Skeleton Twins and True Adolescents. He's stated that the movie is very much based on his experience at high school.
Who is this movie for?
Although it's painted as a teen drama, we should advise parents that the movie carries a 15 certificate. Netflix advises that the movie has strong language, sex reference, and drug misuse.
If you love Riverdale, Love Simon, 13 Reasons Why or Dear White People, this movie is for you.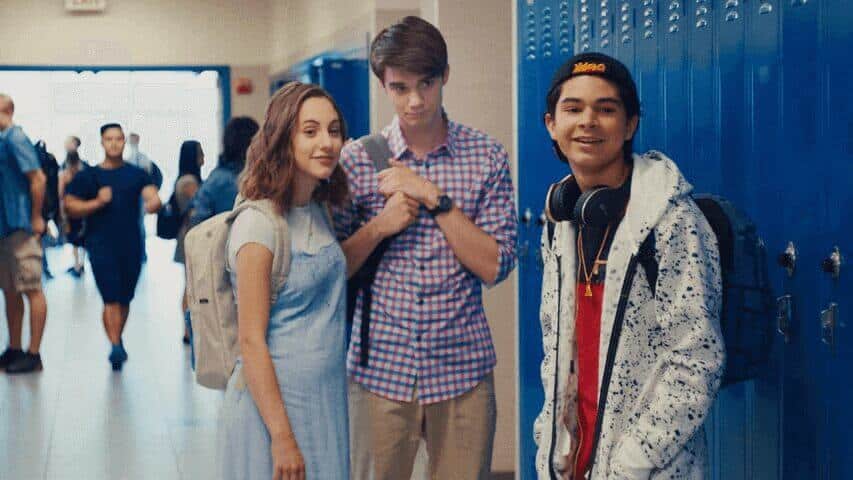 Full Cast List
There's quite a few people you may recognise in this movie from other TV series and movies. Here's the full main cast list plus where you've seen them before.
| Actor/Actress | Plays | Also known for |
| --- | --- | --- |
| Annie Q. | Sophie Hicks | The Leftovers |
| Antonio Marziale | Elliott | Altered Carbon, Project MC2 |
| Ayden Mayeri | Hillary | New Girl |
| Daniel Doheny | Alex | Adventures in Public School |
| Isabella Amara | Gretchen | Wilson, Spider-man Homecoming, The Tale |
| Joanna Adler | Holly Truelove | American Crime Story, The Sinner |
| Madeline Weinstein | Claire | Beach Rats, Kappa Force |
| William Ragsdale | Ron Truelove | Fright Night, Justified |
---
After You Watch Alex Strangelove
Critics Scores
Critics and watchers alike have been generally favorable to the new movie. RottenTomatoes holds the highest score of a 91 percent.
On the two ends of the review spectrum, you have a 77 from TheWrap calling it 'a particularly kind' film and that it's worth loving. Katie Walsh from the Los Angeles Times was less kind calling the movie a 'deeply annoying failed experiment'.
Alex Strangelove Soundtrack
The movie featured a large soundtrack full of pop, indie-rock, jazz and dance music. Here's the full tracklisting:
What's Real – WATERS
Bass Real Big – Paper Diamond and Ms. Williams
No Easy Way Down – Dusty Springfield
Dance This Mess Around – The B-52's
The Promise – Mind Julep
I Know A Place – MUNA
Sugar for the Pill – Slowdive
Dancing on Glass – St. Lucia
Daze – DecaedeZ
Boos Mackin' – Falcons featuring A-1
On Fire Tonight – Blackalicious, Myron of Myron
Show Me – Kristin Kontrol
Slomo – Slowdive
I Found Love – The Free Design
Slow Spiral – Mint Julep
The Woman That Loves You – Japanese Breakfast
Diamond Veins – French 79 featuring Sarah Rebecca
Saturday at the Bijou – Richard Freitas
Sister Christian – Night Ranger
Kelly – When Saints Go Machine
Drag – NE-HI
Absolutely Cuckoo – The Magnetic Fields
The Seed – Saxity
Renegades – Saxity featuring Gabriella
Up All Night – Saxity featuring Sean Bradford
Save Us – Koni, James Delaney, Gabriella
Sund Goes Down – Koni,k Jeongwoo, Lilianna Wilde
No Other – Koni
Can't Stop the Feeling – Saxity featuring Angie Keilhauer
Heya – Koni featuring Strom
More Than I Do – Saxity featuring Oferle
Someone beat us to the finish line and has already added the soundtrack in its entirety to Spotify.
Possible Sequel?
Could Alex Strangelove get a sequel? The answer is probably not, the story seems to be wrapped up quite nicely once we get to the credits. The director spoke about how lucky we are to get the movie in the first place stating that it took over 10 years to find a home for his movie.
What to watch next?
Netflix themselves have some pretty weird suggestions for what to watch next so we're going to make our own.
On the TV series front, we mentioned a few above that should be on your radar particularly for their LGBT slant. These include Sense8, Gypsy, Dear White People, 13 Reasons Why and Riverdale.
On the movie front, Netflix haven't themselves released many movies in this field but there are plenty of coming of age movies.