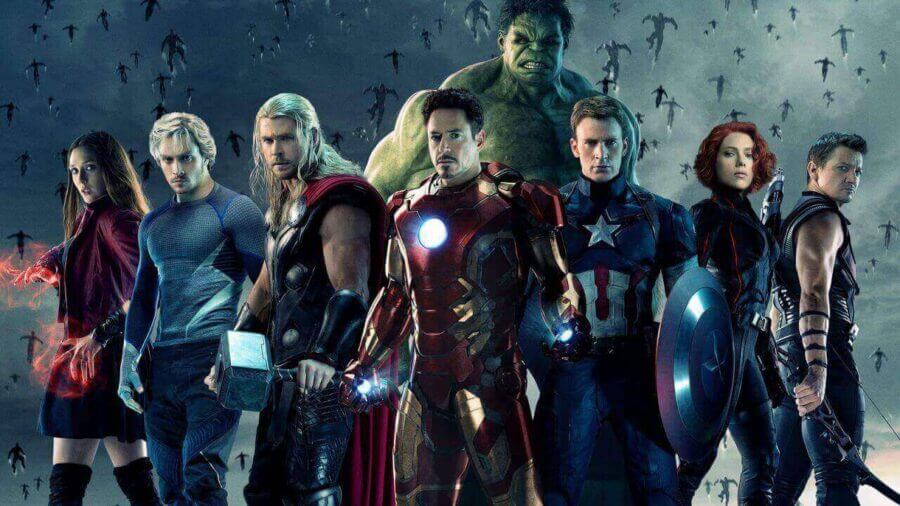 With Avengers: Infinity War now out in cinemas, you may be looking to catch up with the Avengers previous two outings. So if you're looking whether Avengers Assemble or Avengers: Age of Ultron is on Netflix. This is your guide to where you can stream them on Netflix and if they aren't available, where you can stream them instead.
In case you haven't heard, it's a big year for the Marvel, the first part of their epic coming together of all the introduced characters from the Marvel universe so far is happening. We've had two Avengers movies so far both introducing and sometimes losing major players. It's safe to say the new movie is on the top of everyone's watch list so let's take a look to see whether the 2012 and 2015 Avengers movies are on Netflix.
Is Avengers Assemble (2012) on Netflix?
Yes, the first Avengers is streaming on Netflix and in fact, streams on the most regions of any Marvel movie. The 2012 movie was the first coming together of heroes including Thor, Iron Man, the Hulk and Captain America. It's directly connected to Infinity War because Thanos first features in this title so is an absolute must viewing before heading to the cinemas.
Here are the countries streaming Avengers Assemble:
Argentina
Brazil
Czech Republic
Germany
Hong Kong
Hungary
Poland
Singapore
Slovakia
Thailand
The United Kingdom
Is Avengers: Age of Ultron (2015) available on Netflix?
The second Avengers movie also plays a key pivotal moment in the Infinity War movie. That's because Vision is first introduced in the duration of Age of Ultron because Ultron, a robot hellbent on the Earth's destruction discovers and uses the soul stone. Iron Man, Thor, Captain America and the Hulk makes appearances plus the introduction of the twins.
Sadly, only one country is currently streaming the second Avengers movie and that is India.
Will Avengers: Infinity War be on Netflix?
Some regions should be expecting Infinity War to be streaming on Netflix at some point in the future. We've made more detailed estimates as to when that'll happen in a separate post although we're only expecting the United States and Canada to get the movie streaming within the next year.
For a full list of Marvel movies on Netflix, check out our list and to see when Avengers: Infinity War will be on Netflix, check out our release date guide.