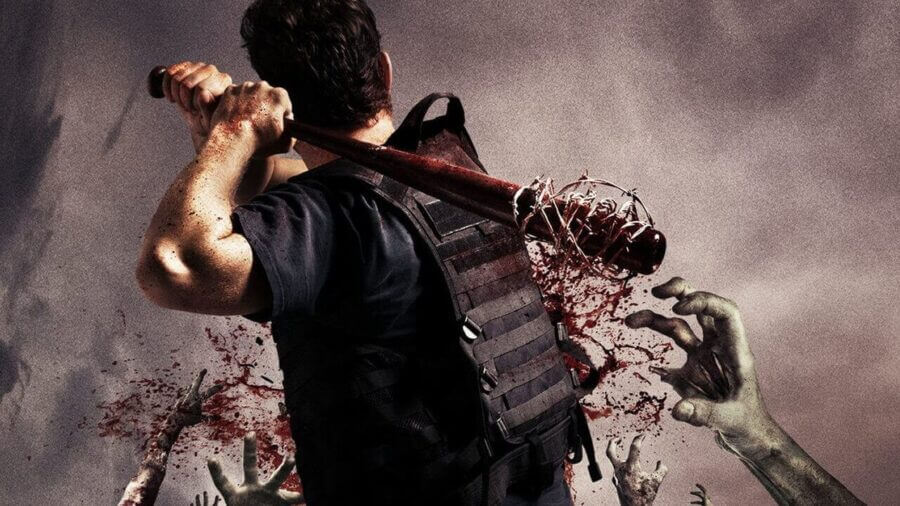 Z Nation may have come to an end on Syfy but as some will know, a prequel series is on the way just around the corner in the form of Black Summer. With season 5 of the zombie show dropping on Netflix on January 27th, we thought we'd take a look at everything you need to know about the new Netflix Original, Black Summer.
The announcement of Black Summer came slightly before the announcement that Z Nation wouldn't be continuing. The series will serve as a prequel series.
---
What happened to Z Nation?
Well, you may have heard that Z Nation wasn't picked up by Syfy for a sixth season. Syfy didn't confirm why the series wouldn't continue but David Michael Latt, the CEO of The Asylum who's behind the two shows confirmed that it was probably over ratings.
No judgements at all!…but season 6 depends on Syfy saying YES or NO – which is all about the ratings. I suppose Netflix can just make it an 'original' — but they are already doing that with #BlackSummer (a #ZNation spinoff coming out in 2019). https://t.co/8ktDKkpal4

— David Michael Latt (@DavidMLatt) November 25, 2018
Ratings for Z Nation did consistently fall since its first season but many people relied on services like Netflix to watch the show rather than catching it live.
Z Nation is on Netflix pretty much everywhere around the world. The United States Netflix got the final fifth season of the show added on January 27th with other regions expected to follow shortly.
It's likely Netflix had a look in on carrying on Z Nation into season 6 but has either not made the decision to or will wait to see how Black Summer performs.
There's certainly plenty of people out there who do want to see the sixth season.
So @netflix do you fancy picking up #Season6 @znation It would tie in beautifully with upcoming #BlackSummer Now how cool would that be? Think of the merchandise!!? Come on… you know you want to.. #saveznation #NetflixZNation #znation we need more @KeithAllanDuh & @hodgmahal

— Teresa Walsh (@teresaspost) January 26, 2019
---
How does Black Summer connect with Z Nation?
It's similar to how The Walking Dead and Fear The Walking Dead works together. They share a single universe but are set at different time periods.
---
Who's behind Black Summer?
Be under no illusion that this is a completely separate show. The brains of Z Nation are behind this title too with it sharing most to all of its writing, directing and producing staff with the Syfy series.
Abram Cox and John Hyams return to direct the episodes with writing credits including Abram Cox, John Hyams, Daniel Schaefer, and Karl Schaefer.
---
Will any Z Nation characters show up in Black Summer?
That's not been confirmed yet but if it takes a similar direction to Fear The Walking Dead it's absolutely possible.
At the moment, however, we're expecting a brand new cast and over the course of season 1 and beyond perhaps we'll slowly see characters we know from the main show cameo.
---
Who's starring in Black Summer?
The biggest reveal for Black Summer's cast so far has been Jaime King. Her involvement was announced back when the show was first announced.
Jaime King is known for her voice roles in Transformers: Power of the Primes and Star Wars: The Clone Wars but beyond that, she had a big role in Hart of Dixie. She's also featured in Gary Unmarried, My Generation and Kitchen Confidential. In Black Summer her character is called Rose.
The only other major cast member that's been announced so far is Sal Velez Jr who will be playing William Velez. Sal has featured in titles such as Mayans M.C., Ten days in the Valley and Chicago Justice.
---
What's the plot of Black Summer?
As the series rewinds the clock, expect us to get more of an insight as to what it was like when the Zombie outbreak first came to be. The main plot line is summarized best on IMDb where it explains: "A mother searches for her daughter after civilization collapses due to a Zombie outbreak."
An official page for Black Summer isn't on Netflix just yet but that will help explain the plot further once it goes live.
---
Where is the series in production?
Given the show is out in a short number of months, the production is likely nearly drawing to a close.
In September 2018, we know that the rough cut of the first episode was complete.
I just watched the first rough cut episode of #BlackSummer – our #ZNATION spin off series for @Netflix. How good was it? I had to pee 5 minutes in and still held it for almost an hour. And I could have just paused the video! pic.twitter.com/0mbmmwwDf3

— David Michael Latt (@DavidMLatt) September 7, 2018
---
When will Black Summer release on Netflix?
As of the time of writing, a firm release date has yet to be announced for the new show. But we've always known that it will be arriving in early 2019.
The CEO of The Asylum has said that it should be out in the Spring but also said that they were hopeful that it was the case.
Well, let her also know that Netflix picked up a Z Nation spinoff called #BlackSummer. That show will premiere (hopefully) by the spring of 2019. Let her also know that I think it's some of the most incredible television out there (next to Z Nation, of course). https://t.co/qJeL75tJ3I

— David Michael Latt (@DavidMLatt) December 28, 2018
That's all we know so far on Black Summer season 1 but keep it locked here as we'll be updating this article right up until the release of Black Summer season 1 on Netflix.
Let us know whether you're looking forward to the new zombie series coming to Netflix in the comments.