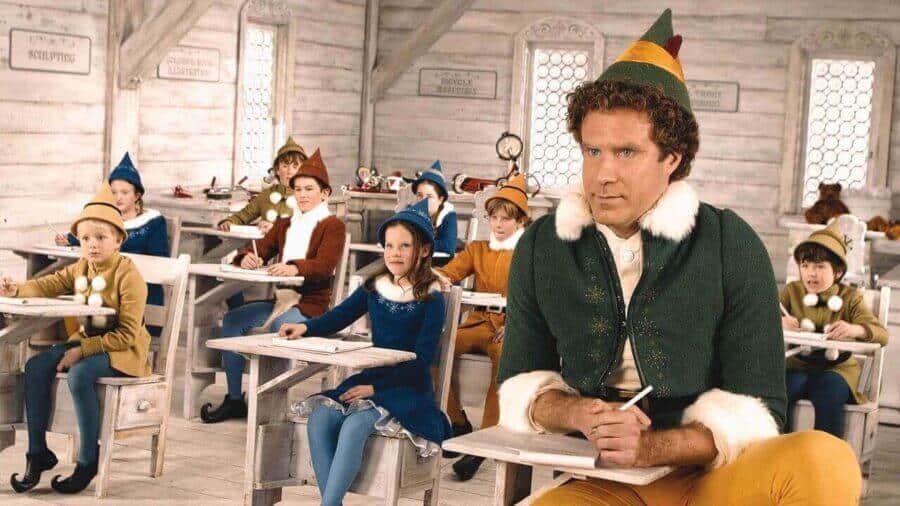 Elf is a staple of your Christmas movie watching and you're looking as to whether it's streaming on Netflix this Christmas. Sadly, Netflix hasn't managed to nab the licenses in many regions this year. Here's your guide to streaming Elf on Netflix and if it's not available, where you'll find it instead.
Will Ferrell plays the role of Buddy the Elf who is a little different from all of the other elves in the North Pole. Once he starts questioning why he's different, Santa sends him on a trip to New York City in search of his real father. The hilarity comes from the fact that Buddy isn't very well adjusted for the big apple and chaos ensues.
Alongside Ferrell is James Caan, Amy Sedaris, Mary Steenburgen, Peter Dinklage, Artie Lange, and Daniel Tay. Without a doubt, this is probably the most popular Christmas movie currently available with only a handful of classics even close to rivaling it. It's likely the reason that Will Ferrell pretty much stars in everything nowadays.
Is Elf on Netflix in the United States?
This year, Elf is not streaming on Netflix. This year, Warner Brothers hasn't put the movie on any streaming platform. That means you'll have to buy the movie through VoD in 2018.
One important note is that the movie is distributed by Warner Brothers and New Line Cinema. Warner Brothers are scheduled to release their own streaming service next year where the movie is likely to wind up.
The movie is also available on Netflix DVD although, at the time of updating, you won't likely now receive it until the new year.
Is Elf on Netflix in the United Kingdom or Canada?
Nope. Neither countries is streaming it this year either. Amazon Prime is streaming it in the UK after stealing it from NowTV who held the license in 2017. Likewise, Canadians can also find Elf on Prime.
Is Elf on other Netflix Regions?
According to Unogs, the movie is streaming on multiple regions this year. Australia retains Elf after picking it up last December.
The movie is also available on Netflix in Israel, Japan, Poland, Hungary, India, Sweden, Romania, and South Korea in 2018.
Netflix does have over 50 Christmas movies to you enjoy this year if you're in the United States as well as countless specials and holiday episodes from titles like Friends and The Office.