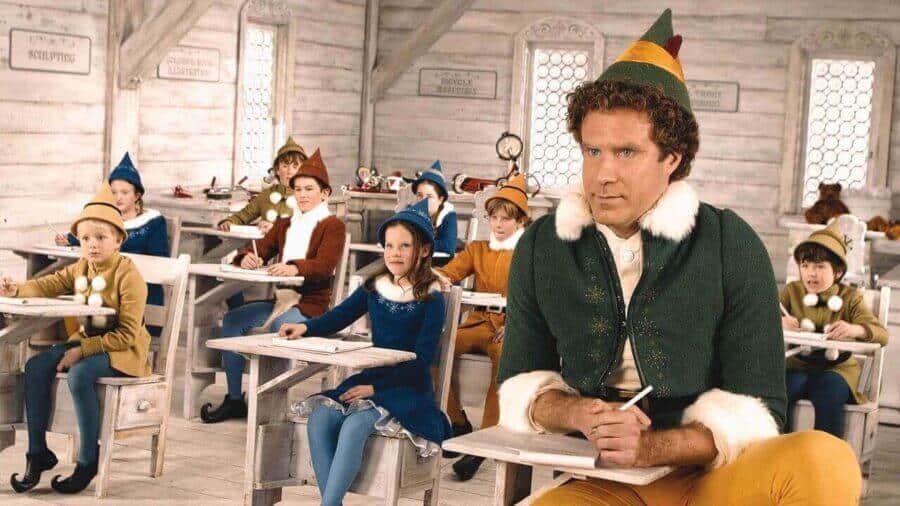 Elf is one of the new staples of every Christmas being an essential watch through the holiday seasons. Now Christmas has come around for 2019, can you stream the Will Ferrell classic on Netflix? You're probably going to be disappointed with the answer. 
Will Ferrell plays the role of Buddy the Elf who is a little different from all of the other elves in the North Pole. Once he starts questioning why he's different, Santa sends him on a trip to New York City in search of his real father. The hilarity comes from the fact that Buddy isn't very well adjusted for the big apple and chaos ensues.
Alongside Ferrell is James Caan, Amy Sedaris, Mary Steenburgen, Peter Dinklage, Artie Lange, and Daniel Tay. Without a doubt, this is probably the most popular Christmas movie currently available with only a handful of classics even close to rivaling it. It's likely the reason that Will Ferrell pretty much stars in everything nowadays.
Is Elf on Netflix in the United States?
This year, Elf is not streaming on Netflix. Unfortunetely, Warner Brothers has kept the movie away from any streaming service again for 2019.
Next year (2020), however, it's expected Elf will be part of the HBO Max lineup which will contain a large selection of the Warner Brothers catalog.
The movie is also available on Netflix's DVD rental platform. Just be warned, demand may be high this time of year and consider postal times too.
Is Elf on Netflix in the United Kingdom or Canada?
Nope. Neither countries is streaming it this year either. Amazon Prime is streaming it in the UK after stealing it from NowTV who held the license in 2017. Likewise, Canadians can also find Elf on Prime.
Is Elf on other Netflix Regions?
According to Unogs, the movie is streaming on multiple regions this year.
Netflix Australia has been streaming the movie since December 2017 and looks to remain there for the foreseeable future.
The movie is also available on Netflix in Germany, Belgium, the Netherlands, Poland, Portugal, Russia, Romania, Turkey, Sweden, South Korea among others.
Although that may not be what you wanted to hear regarding Elf's streaming availability, there's still plenty of Christmas movies on Netflix and plenty of new titles too.