Netflix has already seen incredible success with its zombie-horror series Kingdom. The streaming service is now going deeper into the zombie genre with the order of a new Originals series, All Of Us Are Dead.
The new Original series, All Of Us Are Dead, is based on the popular horror webtoon Now At Our School, written by Chun Sung-il.
Directing duties have been split between Lee JQ and Kim-Nam-Su. JTBC Studios, in association with Film Monster, will be producing the series, the former of which Netflix has an ongoing contract to provide K-Drama to the streaming service worldwide.
All Of Us Are Dead is the second Korean zombie series ordered by Netflix, and will become the fifth zombie series overall that has been ordered by the streaming service.
When is All Of Us Are Dead coming to Netflix?
According to some of our reliable sources, we could see All Of Us Are Dead as early as December 2020. A more reliable release date would be 2021, but once production of the series begins we'll learn more about when we can expect to see All Of Us Are Dead on Netflix.
Who will be starring in All Of Us Are Dead?
At the time of writing, no cast members have been selected for All Of Us Are Dead.
We expect to learn more in the coming weeks.
Can we expect to see multiple seasons of All Of Us Are Dead?
Whether or not All Of Us Are Dead receives more than one season entirely depends on the show's popularity. K-Dramas are extremely popular right now and zombies are timeless, so we don't envision that the series will struggle for viewers.
One thing to take into consideration is the source material. We're not expecting the series to cover the webtoon panel for panel, but there are still 130 chapters for the writers to source material from. With that much story available to them, we'd fully expect to see of least two seasons of All Of Us Are Dead.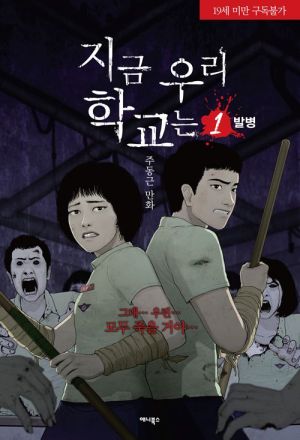 Zombie Originals on Netflix
If you're looking for more zombies on Netflix, here are some Original series for you to enjoy:
Black Summer
Daybreak
Santa Clarita Diet
A fourth Zombie drama series is on the way in 2020, Reality Z, a Brazillian adaptation of the British zombie series Dead Set.