On My Block is now back for its second season and once again, it's left us with a massive cliffhanger going into a now confirmed third season. Here's what we know so far on On My Block season 3 including when it'll likely come to Netflix, whether it's been renewed, what we can expect and more. 
This is a spoiler-free article up until we talk about the potential plot of On My Block season 3 a little later on.
To recap, On My Block just returned to Netflix on March 29th, 2019 for its second season. The teen drama/comedy struck a chord with fans last year which led to being nominated for multiple awards.
---
Has On My Block been renewed for season 3?
On My Block Official Renewal Status for Season 3: Renewed (Last updated: 04/29/2019)
Roughly a month after the show's second season released onto Netflix it's now been confirmed to be getting a third season. Whether the show will be able to break the seeming three-season rule Netflix shows seem to be taking at the moment is yet to be seen.
fam, our mentions will never be the same #OnMyBlockS3 is officially on the way! pic.twitter.com/4o9NHZ854J

— On My Block (@OnMyBlock) April 29, 2019
Pssssst!!!!! WE HEADED BACK TO FREERIDGE!!! ♥️♥️♥️♥️ https://t.co/CTqKtwdyuy

— (@JessMarieGarcia) April 29, 2019
Season 2 in a similar vein to On My Block season 1 ended with a massive cliffhanger instantly setting up a third season to be released.
Google Trends currently indicates hype for the second season isn't quite as high as the first but social media interaction for the show is up, however.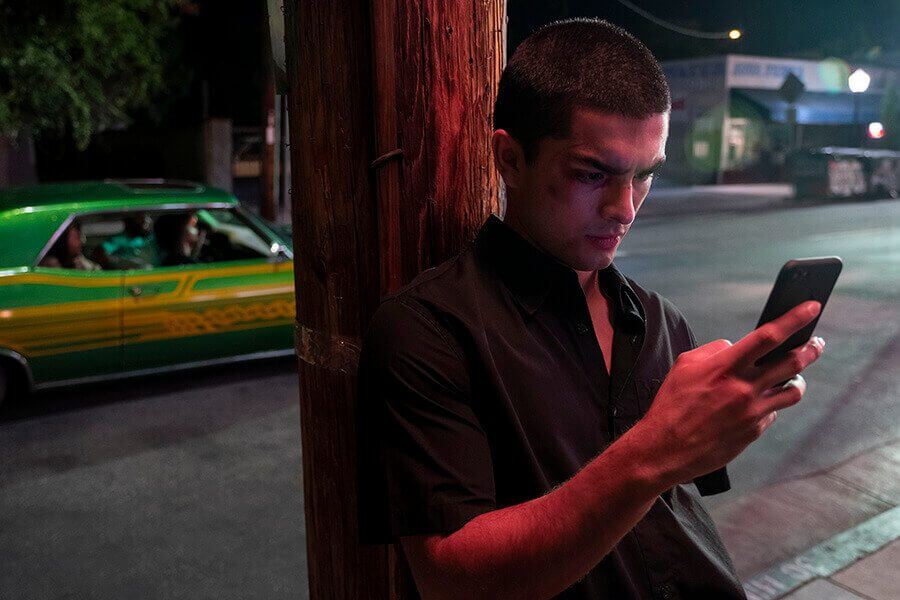 It took roughly a month for Netflix to renew On My Block for its second season when it did so in April 2018. If it sticks to a similar time frame this go around, we should hear about the future of On My Block in either late April or May 2019.
One of the best places you can track progress on season 3 is through the official On My Block writers account who took to Instagram to celebrate the release of season 2.
---
When will season 3 of On My Block be on Netflix?
Renewal of the series came only one month after the release of season two.
Production on the third season has only just begun because of a dispute over the contracts of the cast.
Previous seasons released in March but after the delay, it's likely On My Block season 3 will be pushed back to April or May 2020.
---
What will happen in Season 3 of On My Block?
Spoilers for On My Block season 3 below
Let's talk about that insane ending. Monse Finnie (played by Sierra Capri) is done with the gang life but none of the three boys seem to believe her. It's not until she walks away from that we see a van pull up out of focus that kidnaps Jamal, Ruby, and Cesar. Once Monse finally turns around, she also gets a bag over her head. Cut to credits.
Monse throughout the series has been reflective on her future and was looking to move to a new school to start life afresh and in episode 10 did come to a conclusion about her future.
There's a lot of theories surrounding the finale of season 2 online already. This includes a theory on how the IRS (because of the voicemail) or more likely another rival gang committed the kidnapping. Some have speculated that Lil Ricky is not dead, some have suggested it's the kids from Brentwood or the Cuchillos.
Naturally, it's hard to see how season 3 will pan out but it's likely early on we'll find out who the kidnappers are and hopefully, it begins a shift for the gang to see the errors in their ways. But probably not.
Although it's far too early to tell, it's likely the series will stick to a 10 episode format and most of the cast will likely return.
It's fair to say the season 2 finale of On My Block left a lot of people shook…
https://twitter.com/KylynnBailey1/status/1111727541042192386
https://twitter.com/Therealldeee/status/1111599565029806080
Watching the end of season 2 and realizing it's gonna be awhile until season 3 #OnMyBlock pic.twitter.com/Fvd3AMlkK8

— Evelyn (@umm_evelyn03) March 30, 2019
Are you looking forward to the release of On My Block season 3? Let us know in the comments down below.