When is The Walking Dead Season 8 on Netflix?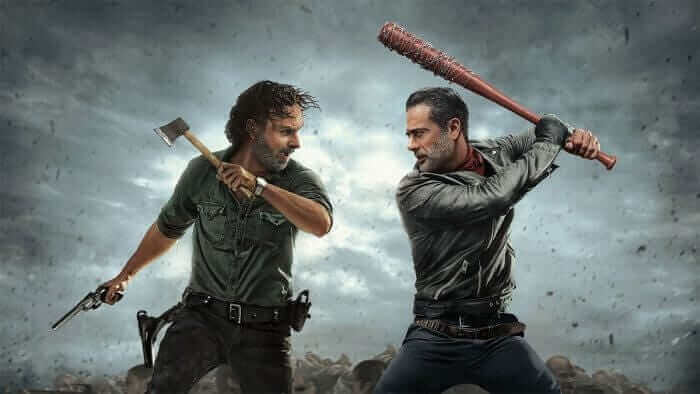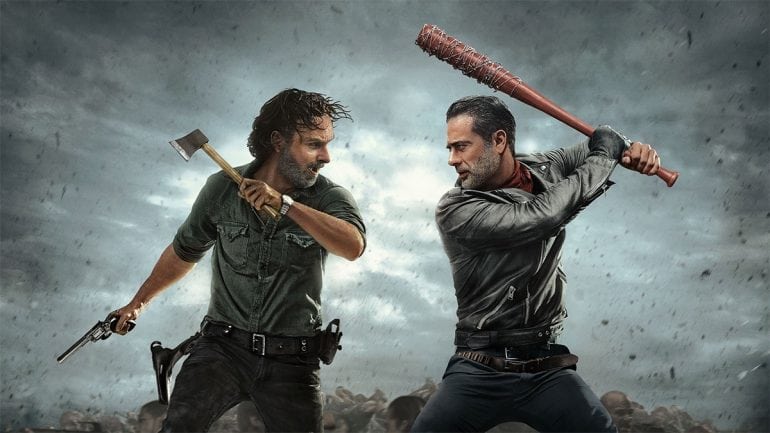 The second half of season 8 is about to start on AMC in 2018 and many will be wanting to catch up with the first half of The Walking Dead on Netflix. Sadly, that won't be a reality as Netflix only adds the seasons in full well after the finale has aired. Here's when you can expect to watch season 8 of The Walking Dead on Netflix.
Netflix themselves haven't really explored the zombie genre as such so The Walking Dead fills a big hole that'd otherwise be vacant. The other big series that uses zombies is Z Nation which is currently waiting for its fourth season to join Netflix. The series has always enjoyed being on Netflix as well as plenty of other AMC shows but newer shows from AMC tend to go elsewhere by default. The Walking Dead has survived and continues to stay on Netflix but the newer show in the franchise, Fear The Walking Dead isn't available on Netflix.
Season 8 brings us to one of the most intense seasons yet. We're set to see all war break out between Rick and the Saviours headed up by Neagan. Once again, walkers play less of a role in the show as seasons progress but they still play an important role.
Season 8 Netflix Release Date
Note: This only applies to Netflix in the United States
Every year, Netflix releases the latest season of The Walking Dead routinely in September meaning that season 8 of The Walking Dead will arrive in September 2018. Why not sooner? That's just the way the deal was set up and has worked like this for the past several years. AMC adds their shows to act as a promotion which is why it releases on Netflix shortly before a new season airs on AMC.
Will The Walking Dead Leave Netflix?
As you may know, 2017 has been a bit of a rough year for shows from other providers on Netflix with Fox and FX pulling their library. AMC tends to release their titles on Hulu now unless a deal is struck with the most recent example being Better Call Saul.
We do, however, have good news about The Walking Dead's future on Netflix. So long as AMC keeps producing seasons for the show, Netflix will continue getting them. This snippet of information was released in an investor chat where they broke down the details of the AMC agreement.
Are you watching The Walking Dead on AMC or will you be waiting until next September? Let us know in the comments! Also, if you love other AMC shows, check out the list of AMC titles coming in 2018.