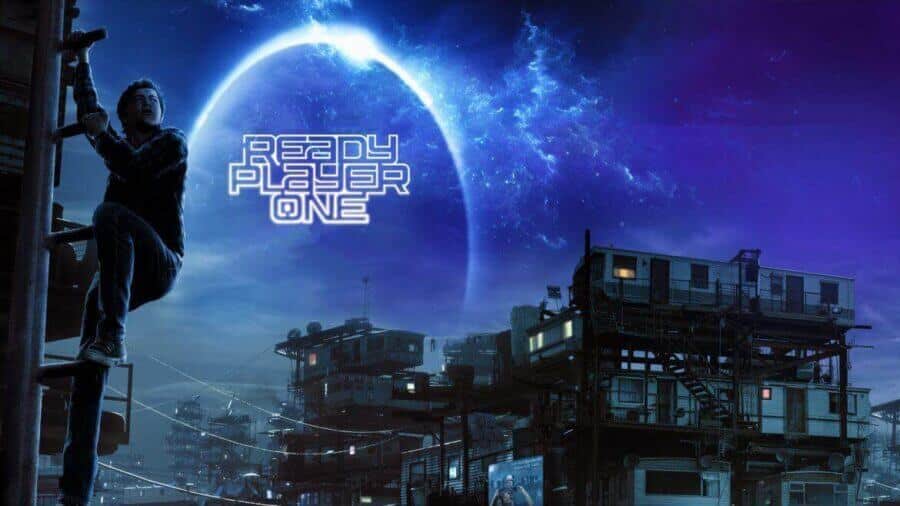 Steven Spielberg's latest film comes in the form of Ready Player One, a Sci-fi, action adventure set in the near future. There is a lot of hype behind this upcoming film, but will it be coming to Netflix anytime soon? Below we have pulled together everything we currently know, to hopefully give you an idea 'if' and 'when' you'll see this blockbuster on your screens. 
Based on the 2011 book written by American author Ernest Cline, the novel follows the protagonist Wade Watts living in a dystopian future. The world has succumbed to the energy crisis and as fossil fuels run low, economic stagnation sets in worldwide. The only escape the average person has from their miserable lives is 'The Oasis', a virtual universe created by James Halliday where anyone can live any way they desire. But after the creator dies, a video recording announces that he has hidden a secret easter egg inside the virtual universe, and whoever finds it inherits the entire Halliday fortune and majority shares in the corporation.
Needless to say, a race soon ensues between a sinister megacorporation who intent to control Oasis and it's digital currency for themselves, and a revolution backed by the players.
Article Continues Below...
Just from the trailer, we can tell nostalgia is going to play a big part in this movie, with countless moments referencing pop culture either from the 70/80's or more recent.
Ready Player One will be releasing on March 28/29th in cinemas but in order to determine whether the film will be coming to Netflix at all will depend on a few things. A good place to start is to take a look at what production companies are responsible for the project.
One of the main production companies behind Ready Player One is DreamWorks, which was co-founded by Steven Spielberg, who just happens to be the director of the film. The animation branch of DreamWorks has a very good relationship with Netflix, having produced many original series like TrollHunters. Despite many more animated DreamWork films being available to stream on Netflix, not many of their live-action movies are. In addition, Spielberg himself is no stranger to working with Netflix either, having helped in the Netflix Original Documentary 'Five Came Back'.
Another big aspect that will come into play is other popular streaming sites like Hulu and Amazon Prime. They might bid against Netflix to exclusively show the movie. This is however up in the air at the moment.
At the moment we can estimate that it's likely that Ready Player One will be coming to Netflix at some point in the future. Although we might have to wait up to one or two years after it's cinematic release.
Have you read the book? Will you be going to see the film in cinemas on the 20th of March? Let us know in the comments below.