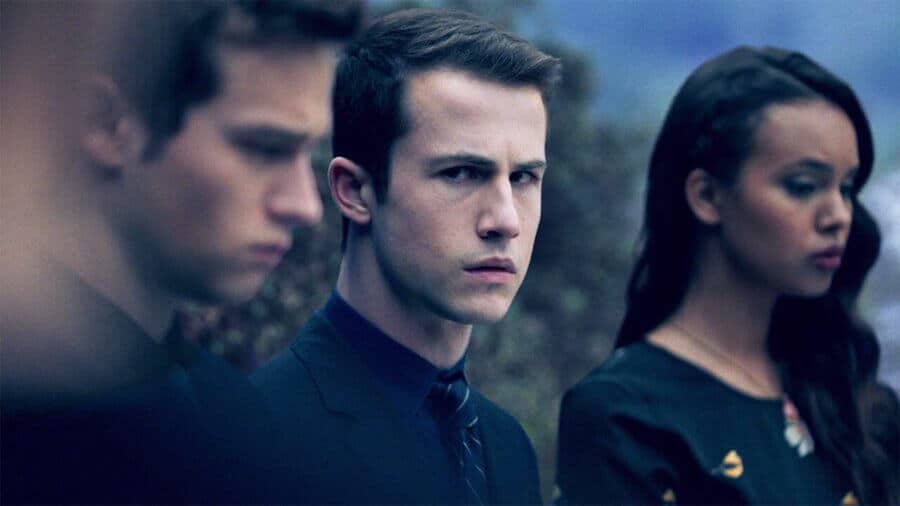 Despite how quiet the past week on Netflix has been, there are still plenty of TV shows to discuss. We see an Original return to Netflix after 15 months, the latest K-Drama and some high octane automotive action that's certain to get the blood pumping. Here's the best new TV series added to Netflix this week for August 24th, 2019.
N = Netflix Original
Here are the best TV series added to Netflix in the past week.
---
13 Reasons Why: Season 3
N
Added to Netflix: 23rd August 2019
Genre: Drama, Mystery
Cast: Dylan Minnette, Christian Navarro, Amy Hargreaves, Brandon Flynn, Justin Prentice
Thanks to the premise of the series, 13 Reasons Why probably could have ended after the first season. But, here we are two more seasons later with the release of season 3.
After Bryce Walker successfully avoided going to prison, it looked like he was going to get away with all the crimes he committed. But in act of vigilante justice, one of the many that hate Bryce has taken it upon themselves to end his life. With all eyes pointed at Clay as the main suspect, he must do everything he can to prove his innocence.
https://www.youtube.com/watch?v=Pws-LN_-riM&t=10s
---
Love Alarm: Season 1
N
Added to Netflix: 22nd August 2019
Genre: Comedy, Drama, Romance
Cast: Kim So-hyun, Jung Ga-ram, Song Kang, Shin Seung-ho, Go Min-Si
2019 has been an excellent year for K-Dramas on Netflix, especially their Netflix Originals. With such titles like Kingdom, Persona and My First First Love, there's a lot of expectation for their latest release Love Alarm. Despite the three that came before, Love Alarm was the first Korean series ordered by Netflix.
In an increasingly digitalized age so too do our love lives. When an unknown developer releases a dating app it goes viral in South Korea. The app will tell the user if someone within 10 feet of them has romantic feelings for them, this greatly disrupts day to day life for Jojo. Soon Jojo finds her caught in a love triangle between her childhood friend Jung Ga Ram and Hwang Sun-oh the handsome model.
---
American Factory (2019)
N
Added to Netflix: 21st August 2019
Genre: Documentary
Since the rise of China's industrial power, manufacturing in the United States has taken a significant hit. Ohio in particular, once the home to a General Motors plant had shut down, leaving thousands of blue-collar Americans out of work. When a Chinese Billionaire took over the plant he brought hope to the local community by hiring 2000 workers. As east meets west, both cultures are in for a shock as high tech chine clashes with working-class America.
---
Hyperdrive: Season 1
N
Added to Netflix: 21st August 2019
Genre: Reality-TV
Cast: Michael Bisping, Lindsay Czarniak, Rutledge Wood
This is the quintessential Netflix Original for any petrolhead out there. Drivers from all around the world have been invited to take part in the biggest, automotive obstacle course ever built. All competitors will be showing off their skills and compete for the title of Hyperdrive Champion.
---
Rust Valley Restorers: Season 1
N
Added to Netflix: 23rd August 2019
Genre: Docuseries
Cast: Michael Daingerfield
Restoring and modifying cars has always been a massive draw for audiences around the world. The "Rust Bros" located at the foothills of the Rocky Mountains run an amazing restoration shop for classic cars. By using their unique skills they are able to take some of the worst looking piles of rust into beautiful cars worthy of any car collector.
---
Which TV series have you been watching on Netflix this week? Let us know in the comments below!