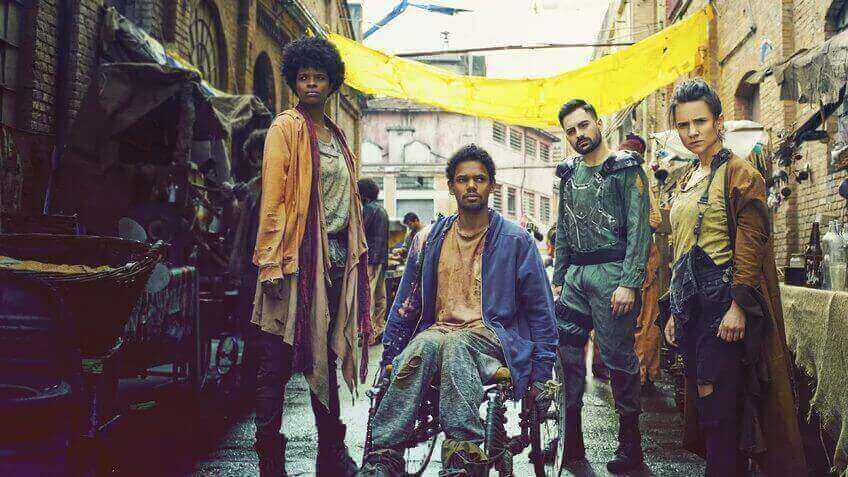 Season 2 of 3% has now been on Netflix for over and a week and if you're already caught up, you're probably looking for information on the third season of 3%. Here we'll track the renewal status and release date for season 3 of 3%.
The Brazillian series which is reminiscent of The Hunger Games features a future where only 3% of the population can live in prosperity. To be part of the 3% there are trials where you have to prove your ability. Underlying the trials, there's an underground organization attempting to change the way the world works.
The series is often looked over but is one of the shining lights of the Netflix Original library from abroad. It's available in both English dub and its original Portuguese version.
Here's how the show has released so far:
Season 1 – November 25th, 2016
Season 2 – April 27th, 2018
Season 3 Renewal Status
Official renewal status: Not yet renewed for season 3 (Last updated: 05/06/2018)
Although the series is not renewed just yet, given the ending to season 2, we definitely expecting another season of 3%.
It took around a month between the release date of season 1 and announcement of the second season. Assuming we're following the same track as the last season, we'll get an announcement by the end of May 2018.
As we'll discuss in a second though, it may be quite some time until it materializes on Netflix itself.
Will 3% be canceled?
Netflix over the past two years has been rather trigger happy when it comes to canceling its shows. With that said, its foreign Netflix Originals have often gotten Scott free. 3% has both the critics and a large viewer base so we don't think it'll be canceled.
When will Season 3 of 3% be on Netflix?
The wait between season 1 and season 2 was around a year and a half and assuming it stays on the same trajectory, that'll mean we'll have a new season by November 2019. Sadly, with foreign original series, we typically have to wait a little longer as they're not accustomed to the annual release schedule you come to expect.
What do you think? Should 3% be getting a third season? Let us know down below.