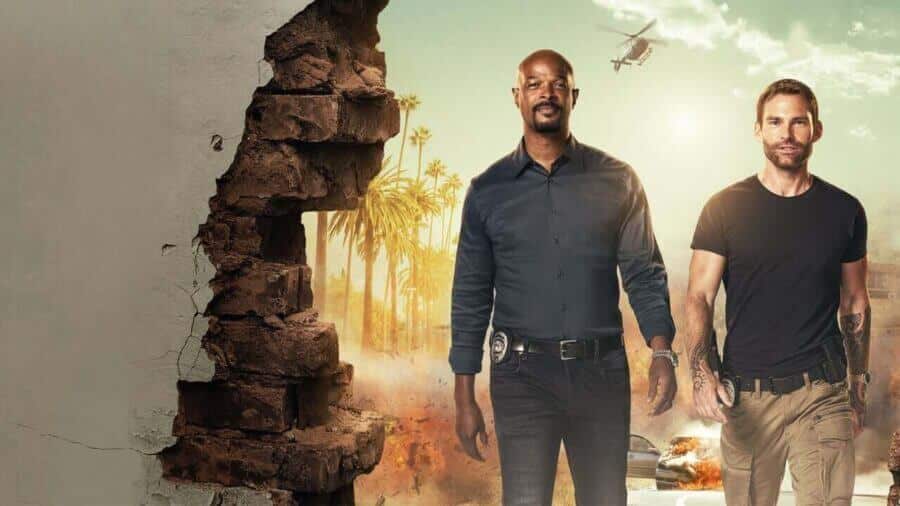 The FOX reboot of the Lethal Weapon movies is now well into its third season on the network. If you're looking to catch up on prior seasons or catch future seasons of Lethal Weapon, you're probably going to be out of luck if you're wanting to do so on Netflix. Here's the status of the show on Netflix and where to stream if it's not available.
Lethal Weapon has quickly become one of Fox's shining lights in its library. The series stars Damon Wayans and for season 3, features Seann William Scott as his partner. The series reboots the classic movie franchise (all four movies were on Netflix until earlier this year) telling the story of an unhinged cop and his partner.
Season 3 kicked off on FOX from September 25th, 2018.
Article Continues Below...
Lethal Weapon Won't Come to Netflix US
If you're in the United States, don't expect the series to come to Netflix. Up until midway through 2017, Netflix and FOX had a contract where quite a few of their shows would arrive on the service. Sadly, that contract has finished resulting in most of their titles leaving the streaming service. This also means that newer shows, like Lethal Weapon, won't be joining Netflix.
Instead, you'll have to rely on Hulu or FOX's own applications to watch past and current episodes of Lethal Weapon.
Other Regions
Only one Netflix region gets regular episodes of Lethal Weapon and it's also the region that gets new episodes of Star from Fox too. That's Netflix Canada. New seasons seem to be arriving every September and seasons 1-2 are currently streaming.
If you're in the United Kingdom, Amazon Prime struck a deal to get the first season but has yet to get the second. Likewise, Amazon Prime also holds the first, second and third movie too.
Netflix Australia doesn't carry Lethal Weapon either with no alternative streaming service carrying it either. On the bright side, the first three movies are available on Foxtel.
Are you disappointed you can't stream Lethal Weapon on Netflix? Will you be using one of the alternative streaming services? Let us know in the comments.