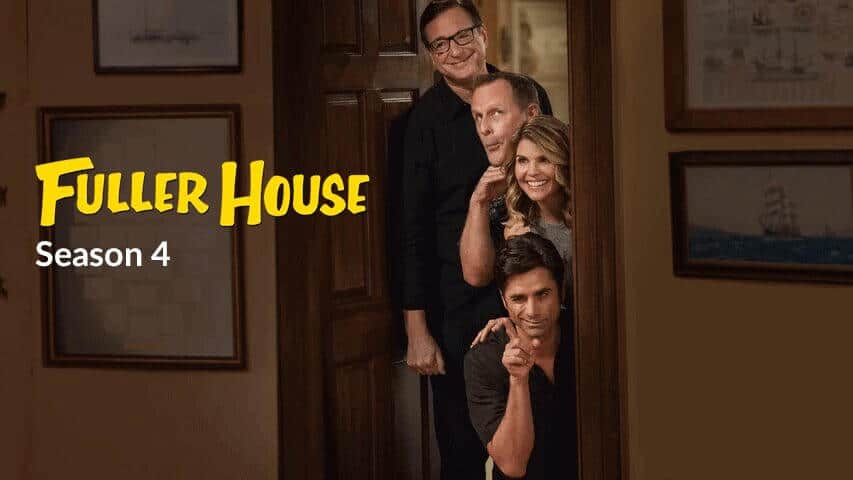 Have you already binged through all the episodes of Fuller House Season 3? Don't despair. We let you know when to expect Season 4.
Updated!
Fuller House, a reboot of the beloved show Full House, has been a huge hit since it first aired. With its pop-culture references and the frequent return of the original cast as guest-stars, fans of the original have plenty to be happy about.
Set in the same house in San Francisco, California, recently widowed D.J. moves back home after the unexpected death of her husband. Her sister Stephanie and best friend Kimmy, along with Kimmy's teenage daughter, move in to help her care for her three children.
Season 3 SPOILERS Ahead
Season 4 Renewal Status
Update! There will be more fun with the Tanners! Netflix has renewed "Fuller House" for a fourth season!
While the show hasn't officially been renewed, the stars have a very active presence on social media. They are a very closely knit crew and frequently post about the plot and include pictures from the set. Season 3 saw some big changes and left some pretty big plot points hanging in the air. As we saw in the season 3 finale, Danny, Joey, Jesse, and Becky are all moving back to San Francisco.
A big clue that the show will be back for more is the stars and writers are already talking about it. Series creator Jeff Franklin has already spoken of possible plot points for Season 4.
Our biggest clue comes from the series' official Twitter account. On January 1st, they tweeted about a new addition coming to the family. This all but officially confirms the status of season 4.
New year, new baby! Looks like our family is getting even FULLER! 🎉 👶 pic.twitter.com/YQJeltlgSH

— Fuller (Haunted) House 🎃 (@fullerhouse) January 1, 2018
When will Season 4 be on Netflix?
Fuller House has been pretty reliable at keeping to a schedule. The first few seasons dropped about nine months apart, with a three-month break in between the two parts of season 3.
Once again you can expect there to be two parts of Fuller House for season 4. This is a trend Netflix has been pushing with comedy series, in particular, to pad out the year. That means we can expect season 4 part 1 to likely premiere in September. Then season 4 part 2 will likely follow a few months afterward in December 2018 but could even drop into 2019.
Update!
Fuller House is coming to Netflix on the 14th of December!
Holy chalupas! 🌮😱 #FullerHouse Season 4 is coming to @Netflix December 14th. pic.twitter.com/BQrnxzLTvv

— Fuller (Haunted) House 🎃 (@fullerhouse) October 30, 2018
In the meantime…
Netflix has plenty of other comedy sitcoms for you to enjoy while you're waiting for new Fuller House. Disjointed, The Ranch and Grace and Frankie are the biggest notable comedy series that are streaming in every region of Netflix.
Are you looking forward to more Fuller House in 2018 or do you think the show should be canceled? Let us know in the comments.
Article Updated October 31st, 2018 10:48am EST