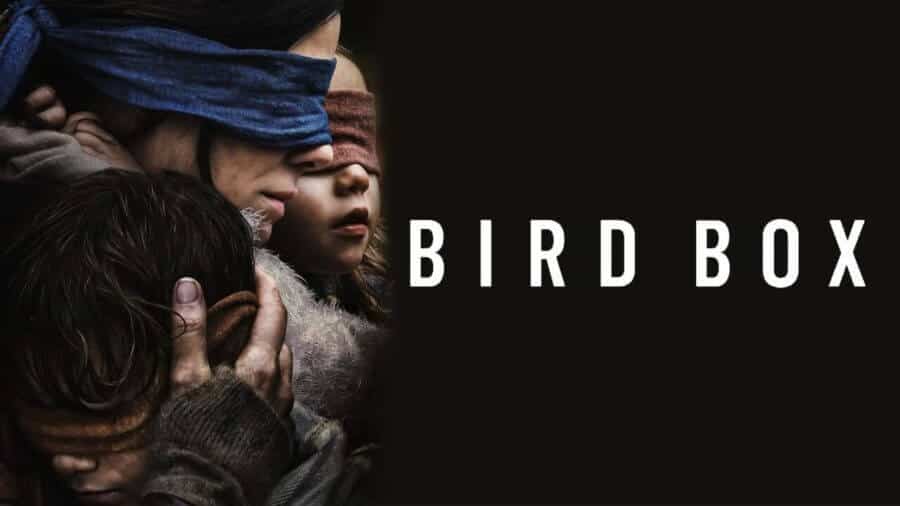 Recently Horror films love to use the senses to enhance the experience of horror films. In response to the popular Paramount Pictures horror A Quiet Place, that focuses,  Netflix set to release later Bird Box later this month. Focusing on sight rather than hearing, Bird Box will definitely chill you to your bones. Here's What's on Netflix preview for Netflix Original horror Bird Box.
Bird Box is a Netflix Original Horror film based on the novel of the same name by author Josh Malerman. The post-apocalyptic novel was released in early 2014 and was well received by fans and critics alike. Even before the novel was released it was Universal Studios that acquired the film rights to Bird Box. 4 years later Netflix picked up the rights as producer Scott Stuber became the head of the feature film division at Netflix.
---
What is the plot of Bird Box?
We won't be giving away any spoilers away but we'll be giving a brief synopsis on the film.
Article Continues Below...
In the modern day, a wave of hysteria and suicide sweeps through the country by an unknown force. At the start of the 'Problem', Malorie Shannon was close to giving birth. Years later Malorie and her 2 children get separated from the group of survivors they were living with. To reach sanctuary Malorie and her children must venture through a forest and travel by boat but they must travel by blindfold. In the new world thanks to the other world entities hunting the human race they target humans by showing them their greatest fears causing the individual to become violent and to eventually kill themselves.
---
Who is in the cast of Bird Box?
| Role | Actor/Actress | Where Have I Seen Them Before? |
| --- | --- | --- |
| Malorie | Sandra Bullock | Gravity, Speed, Miss Congeniality |
| Tom | Trevante Rhodes | Moonlight, The Predator, Westworld |
| Douglas | John Malkovich | Being John Malkovich, In the Line of Fire, Dangerous Liaisons |
| Jessica | Sarah Paulson | 12 Years a Slave, Carol, American Horror Story |
| Cheryl | Jacki Weaver | Silver Linings Playbook, Animal Kingdom, Stoker |
| Lucy | Rose Salazar | Maze Runner: The Death Cure, Alita: Battle Angel, Batman: Arkham Origins |
| Charlie | Lil Rel Howery | Get Out, Tag, Rel |
| Gary | Tom Hollander | Mowgli: Legend of the Jungle, Pride & Prejudice, Pirates of the Caribbean |
---
What has the response been from critics?
Suffice to say Horror films struggle often to get some recognition. Bird Box is no exception. As at the time of writing the film is currently scoring a 6.8 on IMDb, 50% of Rotten Tomatoes and a rating of 60 out of 100 on Metacritic. Don't let this deter you from watching though as Bird Box looks to be thoroughly entertaining.
---
Have fans been waiting in anticipation?
Safe to there Bird Box has generated some buzz online with some fans eager as hell to watch the film.
2 WEEKS UNTIL BIRD BOX pic.twitter.com/4HiVN2a73F

— ً (@mssgoode) December 7, 2018
im so excited for BIRD BOX 10 more days lads!! pic.twitter.com/lbzhO2IIDV

— madi (@debbiexlou) December 11, 2018
me setting up netflix on the 21st december to watch bird box: pic.twitter.com/jrrj8u5Ecz

— erin (@oceansfonda) December 9, 2018
---
Is there a trailer?
Netflix released the trailer for Bird Box at the end of October and was just in time for Halloween.
---
When is the release date?
Bird Box will be available to stream from the 21st of December and also available to select Cinemas across the US.
---
Any chance of a sequel?
As the film is based on a novel with no subsequent sequel we don't expect to see a sequel anytime soon.
Are you excited for the release of Bird Box? Let us know in the comments below!