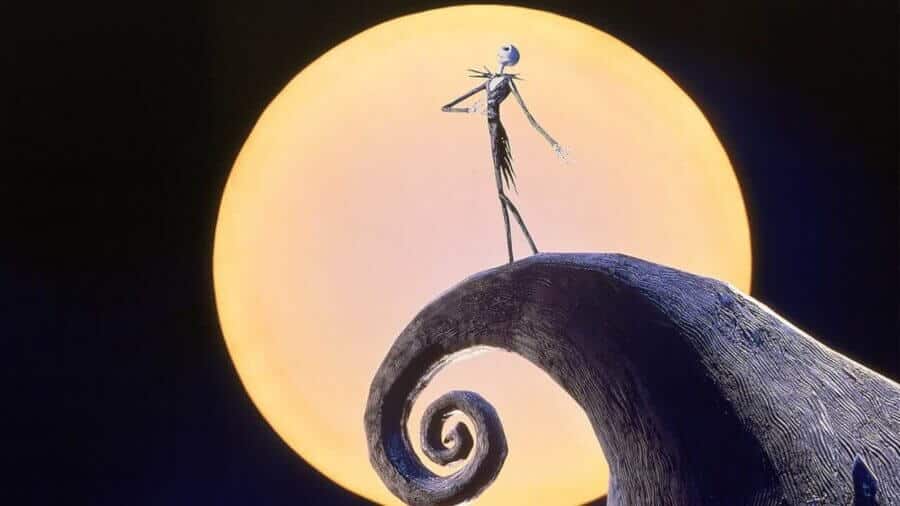 The Nightmare Before Christmas is both a Halloween and Christmas movie so at this time of year, it becomes incredibly popular for Netflixers to want to see it. We're going to take a look as to whether or not the classic Tim Burton movie is available on Netflix. 
Updated: 11/29/18
The holiday favorite involves stop-animated animation which is getting rarer and rarer to come by nowadays and was a staple in the 1994 movie lineup being incredibly successful for Disney. It's still pleasurable to watch given its remaster in 2009 and the fact it's a timeless story that appeals to audiences both young and old. Add to that we recently celebrated the movies the 20th anniversary it's a great time to rewatch the movie.
It tells the story of Jack Skellington who works in Halloween-Town but wants to move over to Christmas Town in search of a better life that isn't simply about scarring things. Tim Burton, who does have some of his best movies on Netflix, is behind the masterpiece of a movie.
For some people, The Nightmare Before Christmas is, in fact, streaming on Netflix, but given the fact you're on this article, the chances are you aren't in one of the countries which is streaming it.
Countries that currently are streaming the movie are Belgium, France, Hong Kong, India, Singapore, South Korea, and Thailand.
For those in the United States, you may remember the movie streaming on Netflix there but it was part of the massive Disney collection that left the service back in January 2016. What about the new Disney contract that came into play in September I hear you cry? Well, the truth is that the deal only covers brand new Disney releases, not the older catalogs. We couldn't actually find an alternative streaming provider that wasn't a video-on-demand platform.
In the United Kingdom, the movie is exclusive to the Disney Life platform as well as filtering on and off of NowTV which is owned by Sky.