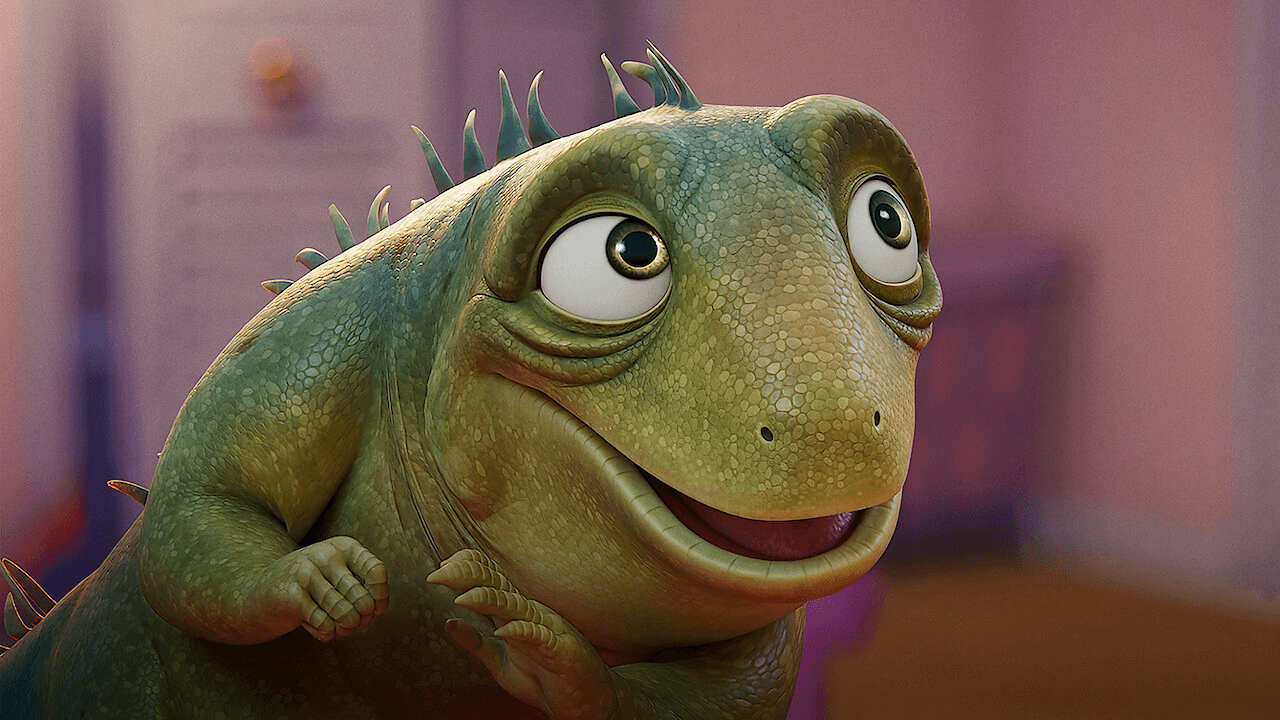 Netflix just unveiled their slate of new movies coming out in November 2023, and among the roster was Leo, a new animated film from Adam Sandler and his production company, Happy Madison.
The movie has been in development for quite some time. The Hollywood Report first reported that Adam Sandler was planning an animated feature film back in May 2016.
Then in 2022, Netflix Animation registered a copyright short form quitclaim for Leo in November 2021 away from STX Animation and STX Filmdev. Sadly, we could not get confirmation from Netflix that the project had landed with them. The movie also had an alternative development title, "The Big Kids."
Article Continues Below...
Of course, Adam Sandler is no stranger to animation, having delivered the Hotel Transylvania for Sony Pictures.
---
Who's behind Leo on Netflix?
Robert Smigel, Robert Marianetti, and David Wachtenheim are the directors on the project.
Smigel worked on Saturday Night Live, Punch-Drunk Love, and Little Nicky.
Marianetti and Wachtenheim are a creative duo behind "W/M Animation a full-service animation company based in New York that has produced and directed award-winning work for clients ranging from Cartoon Network, HBO, Disney/ABC, Universal, ESPN, Fox TV, Comedy Central, NBC, Sesame Workshop and Coca Cola."
---
What's Leo on Netflix about?
Netflix describes the project as a "coming-of-age animated musical
comedy about the last year of elementary school – as seen through the eyes of a class pet."
They go on to provide additional information about the movie, adding:
"Jaded 74 year-old lizard Leo (Sandler) has been stuck in the
same Florida classroom for decades with his terrarium-mate turtle (Bill Burr).

When he learns he only has one year left to live, he plans to escape to experience life on the outside, but instead gets caught up in the problems of his anxious students – including an impossibly mean substitute teacher. It ends up being the strangest but most rewarding bucket list ever…"
---
Who will voice in Leo on Netflix?
Among the voice cast assembled for Leo includes many familiar faces if you've enjoyed any Happy Madison project in recent years:
Adam Sandler as Leo
Sheila Carrasco as Mrs. Wingo
Stephanie Hsu
Bill Burr
Cecily Strong,
Jason Alexander
Rob Schneider
Sadie Sandler
Sunny Sandler
Jackie Sandler
Heidi Gardner
Nick Swardson
Nicholas Turturro,
Robert Smigel
Jo Koy
Sharleen Shayan
---
When will Leo release on Netflix?
Leo is set to release on Netflix globally on November 22nd, 2023.
On June 14th, at the Annecy Festival, at the Theatre Bonlieu, the  "See What's Next @ Netflix" panel will reveal a special sneak peek at the animated feature.
---
This is just one of several projects Netflix has with Sandler's involvement in the coming months and years. Spaceman is confirmed to be hitting Netflix in 2023 and will also be reuniting with the Safdie brothers for a Netflix project.
Leo also joins a very stacked upcoming slate of new animated movies scheduled to hit in 2023 and beyond. Other 2023 entries include Nimona, The Monkey King, and Chicken Run: Dawn of the Nugget.
Are you looking forward to checking out Leo on Netflix in November 2023? Let us know in the comments down below.