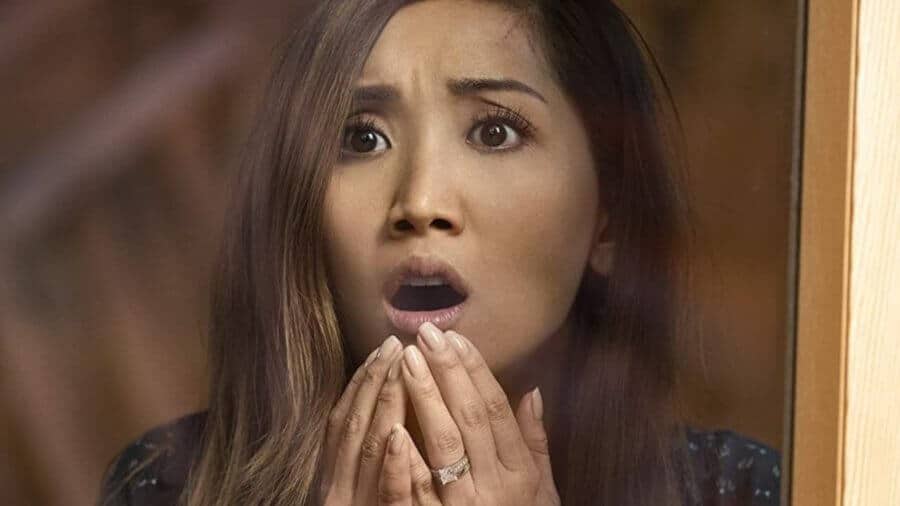 With Stranger Things alone, that already make July an excellent month on Netflix. That's not to say there aren't other Originals to look forward to throughout the rest of July. Arriving later this month is Secret Obsession and we have all the information you need to know including the plot, cast, trailer, and the Netflix release date. 
Secret Obsessions is an upcoming Netflix Original drama-thriller written by Kraig Wenman and Peter Sullivan. Peter Sullivan (Jingle Belle) is the director while Jeffrey Schenck and Barry Barnholtz serve as the producers.
---
What is the plot of Secret Obsession?
Netflix has provided the synopsis for Secret Obsession:
Article Continues Below...
Newlywed Jennifer is brutally attacked at a dark rest stop. While healing from her injuries, she can't recall anything from her past, including the ordeal. Her husband, Russell, is just thankful she's alive and eager to get her home. As he reintroduces her to their secluded mountain estate, Detective Page pursues Jennifer's assailant as his own daughter went missing and was never found. The same fate now awaits Jennifer, unless someone realizes that her loving caretaker is actually her captor.
---
Who is in the cast of Secret Obsession?
The following cast members have been confirmed for the film:
| Role | Cast Member | Where have I seen/heard them before? |
| --- | --- | --- |
| Jennifer Williams | Brenda Song | The Social Network | Pure Genius | Dads |
| Russel Williams | Mike Vogel | The Help | Cloverfield | She's Out of My League |
| Detective Frank Page | Dennis Haysbert | Far From Heaven | 24 | Heat |
| Nurse Masters | Ashley Scott | UnReal | Jericho | Walking Tall |
| Jim Khan | Paul Sloan | Stiletto | The Scorpion King | Vigilante Diaries |
| Groom | Daniel Booko | 21 & Over | The Hunger Games | Chronicle |
| Ray | Scott Peat | Baskets | Into the Ashes | Shameless |
| Scott | Blair Hickey | Touch | Scorcher | Pepper Dennis |
| Captain Fitzpatrick | Michael Patrick Gill | Dark Skies | White Bird in a Blizzard | Jersey Boys |
| Charlie | Casey Leach | A Tale of Two Coreys | Cucuy: The Boogeyman | Life is Strange: Before the Storm |
---
Are there any images or stills for Secret Obsession?
---
What is the run time of Secret Obsession?
The run time for the film is one hour and thirty-seven minutes.
---
Has Netflix released a trailer?
They took their time but Netflix has finally released a trailer for Secret Obsession.
---
When is the Netflix release date for Secret Obsession?
Secret Obsession will be available to stream from the 18th of July, 2019.
Is Secret Obsession a global Original or regional exclusive?
The thriller will be available globally, therefore, all subscribers will be able to stream the film.
What time will Secret Obsession be available to stream?
The following table below are the times that Secret Obsession will be available to stream in the different regions across the world:
| Time Zone | Time available to stream |
| --- | --- |
| Pacific Standard Time | 12:00 AM |
| Mountain Standard Time | 1:00 AM |
| Central Standard Time | 2:00 AM |
| Eastern Standard Time | 3:00 AM |
| British Summer Time | 8:00 AM |
| Central European Time | 9:00 AM |
| Eastern European Time | 10:00 AM |
| India Standard Time | 12:30 PM |
| Japan Standard Time | 16:00 PM |
| Australian Eastern Time | 18:00 PM |
| New Zealand Day Light Time | 20:00 PM |
Netflix releases all of its latest titles from Midnight PST (Pacific Standard Time). This means for anyone living in regions the other side of the world have to wait until the evening before titles are available to stream.
---
Are you excited for the release of Secret Obsession? Let us know in the comments below!