Ryan Murphy is a famed writer and producer who is behind some of the biggest TV hits from the past decade including American Horror Story, Glee, 9-1-1 and more recently Pose. He's going to working on several Netflix projects in the future and as a result, we thought we'd take a look through his back catalog to see which of his TV series are currently streaming on Netflix. 
Netflix recently poached Ryan Murphy in a deal reportedly worth $300 million to help build up its own library of Original titles. The deal only lasts five years but will see the famed writer produce new titles exclusively for the service. In the past, Murphy's works have mainly been on Fox and its subsidiary, FX.
In recent years, Netflix has lost the majority of the Fox library but has managed to retain a number of titles from FX including most of the Murphy projects.
Article Continues Below...
List of Every Ryan Murphy Series on Netflix
American Horror Story (9 Seasons)
Genre: Horror
Number of episodes: 84 episodes
Show Status: Ongoing
Served as: Creator

FX has established itself in recent years as being a premium adult content network and that's largely thanks to American Horror Story. Anthologies have come all the rage again after dying out for a number of years and American Horror Story is a perfect anthology series.
Each season we get a new twisted horror plot with many of the cast from the season before it returning but to reprise different roles. Horror has never done particularly well in a TV show format but Ryan Murphy successfully put it into the mainstream and while arguments can certainly be made that latter seasons have fallen short, you can't deny the cultural significance the earlier seasons had for horror on TV.
8 seasons are currently on Netflix in the United States with season 9 due to release in 2019 with it joining Netflix in 2020.
---
Glee (6 Seasons)
Genre: Musical, Drama
Number of episodes: 121 episodes
Show Status: Ended
Served as: Creator

The period of time that Glee was on television was either fantastic or a nightmare for you. The all singing and dancing musical that aired on Fox was a smash hit and it's no surprise why. It was completely new for a network television show and had typically been constrained to the likes of Disney Channel up until that point.
Running for six seasons the show touched on many social issues such as sexuality, race, and relationships which have become prominent in many titles produced by Murphy.
---
American Crime Story (2 Seasons)
Genre: Crime, Drama
Number of episodes: 19
Show Status: Unknown
Served as: Producer

Although Ryan Murphy is not the creator of this anthology series, he did serve as a producer on the show. It airs on the same network as American Horror Story and shares a strikingly similar name.
The series has seen two seasons so far with the first covering the O.J. Simpson trial and the second covering the murder of Gianni Versace.
Future seasons are currently in doubt with seasons 3 and 4 reportedly scrapped.
---
Pose (1 Season)
Genre: Musical
Number of episodes: 8
Show Status: Ongoing
Served as: Creator

Ryan Murphy's latest project before jumping to Netflix has been Pose. If you loved The Get Down on Netflix, this is certainly one to add instantly to your watchlist.
The series transports us back to the musical world of the 1980s and sets out to document the blend of cultures that New York exhibited at the time.
Season 1 just dropped on Netflix in the past couple of months with season 2 on the way next year.
---
The Politician (Season 1)
Netflix Original
Genre: Musical
Number of episodes: 8
Show Status: Ongoing
Served as: Creator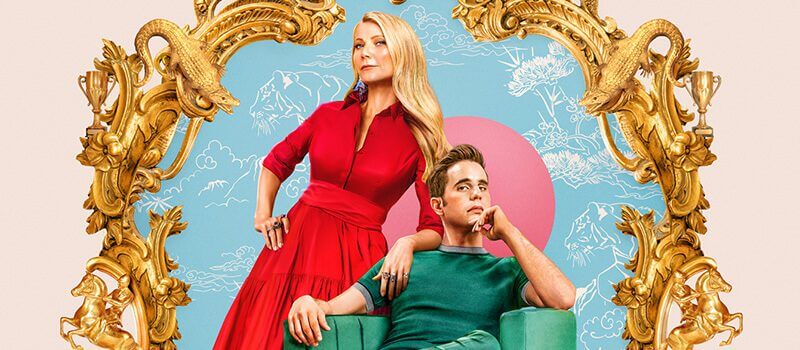 Ryan Murphy's first debut Netflix Original series arrived on Netflix on September 27th, 2019. It featured an all-star cast including the likes of Gwyneth Paltrow, Ben Platt, Zoey Deutch, Lucy Boynton, Laura Dreyfuss, Theo Germaine, and Rahme Jones.
The series is set at a wealthy Californian high school which has a student election ongoing and Payton will stop at nothing to become class president.
https://www.youtube.com/watch?v=6-kdBlzCG7w
---
A few of Ryan Murphy's titles aren't on Netflix, these include:
9-1-1 remains exclusive to Fox and only currently streams on Hulu.
Scream Queens is a Fox series only streaming on Hulu but Ryan has stated he'd love to bring it back for a future season.
The New Normal was a show that aired on NBC but isn't available anywhere on streaming.
Which title is your favorite on this list? Let us know in the comments.