For those living in the United Kingdom, Netflix has a busy August 2019 scheduled with at least 68 brand new titles getting dropped throughout the month. Here's your full preview of what's coming to Netflix UK in August 2019. 
We're going to do things slightly different to how we normally do our previews and instead of doing highlights at the top and a full list at the bottom, we're going to dive straight into the full list and pick out highlights along the way.
If you're not in the UK, we've also got your preview for Netflix US releases throughout August and don't forget Netflix adds and Netflix also takes away. We've got the full list of what's leaving Netflix UK throughout August here.
Please note: This list doesn't reflect the full list of titles coming to Netflix UK throughout August as new titles drop every day without prior announcement. You can find weekly recaps of what's new on Netflix UK right here on What's on Netflix. 
Article Continues Below...
N = Netflix Original
Weekly Episodes in Netflix UK for August
Patriot Act with Hasan Minhaj (Volume 4) N New episodes start August 4th every Sunday thereafter
Power (Season 6) – New episodes start August 26th weekly
iZombie N & Jane the Virgin N will draw to a close
Coming to Netflix UK August 1st
100% Hotter: Season 1
3 Idiots (2009)
Annie (2014)
Are We Done Yet? (2018)
City Slickers (1991)
Darna Mana Hai (2003)
Ek Hasina Thi (2004)
Ex Machina (2014)
Ferrari Ki Sawaari (2012)
Khaani (Season 1)
Lego Friends: Girls on a Mission: Season 2
Manu (2018)
Mars Attacks (1996)
Midnight Cowboy (1969)
Pineapple Express (2008)
Regiment Diaries: Season 1
Roxanne (1987)
Running Out Of Time (2018)
Triple Threat (2019)
Uriyadi 2 (2019)
The Chef's Line: Season 1
Valkyrie (2008)
Wazir (2016)
White Chamber (2018)
---
Coming to Netflix UK August 2nd
Ad Vitam: Season 1 N
Ask the StoryBots: Season 3 N
Basketball or Nothing: Season 1 N
Creed (2015)
Dear White People: Volume 3 N
Don't Knock Twice (2016)
Léa & I (2019)
Otherhood (2019) N
She-Ra and the Princesses of Power: Season 3 N
---
Coming to Netflix UK August 3rd
The Angry Birds Movie (2016)
I AM A KILLER: Season 1
Insidious Chapter 2 (2013)
Misfit (2017)
Our Planet – Behind The Scenes (2019) N
---
Coming to Netflix UK August 4th
No One Will Ever Know (2017)
Patriot Act with Hasan Minhaj: Volume 4 N
---
Coming to Netflix UK August 5th
Alarmoty in the Land of Fire (2017)
Crazy Beautiful You (2015)
Destination Forks: The Real World of Twilight (2010)
Detention Letter (2017)
No Good Nick: Part 2 N
---
Coming to Netflix UK August 6th
Cuckoo: Season 4
I'm Brent Morin (2015) N
Inside No.9: Season 4
Jim Jefferies: BARE (2014) N
Mektoub, My Love: Canto Uno (2017)
Screwball (2019)
Sebastian Maniscalco: Why Would You Do That (2016)
Wild (2014)
---
Coming to Netflix UK August 7th
Badla (2019)
Collateral Beauty (2016)
Fahrenheit 11/9 (2018)
The Pursuit (2019)
Theo Von: No Offense (2016) N
The World's Most Extraordinary Homes: 3 Seasons
---
Coming to Netflix UK August 8th
Dollar: Season 1 N
Office Uprising
The Naked Director: Season 1 N
Wu Assassins: Season 1 N
---
Coming to Netflix UK August 9th
Cable Girls: Season 4 N
GLOW: Season 3 N
In the Shadow of the Moon N
Jaoon Kahan Bata Ae Dil N
Rocko's Modern Life: Static Cling N
Sintonia: Season 1 N
Spirit Riding Free: Pony Tales: Season 1 N
The Family: Season 1 

N

The InBESTigators: Season 1 N
---
Coming to Netflix UK August 13th
Calum von Moger: Unbroken (2019)
Tiffany Haddish Presents: They Ready N
---
Coming to Netflix UK August 15th
Blackadder: Seasons 3 & 4
Cannon Busters: Season 1 N
Chhota Bheem Kungfu Dhamaka: Season 1
Due Date (2010)
Happy Feet (2006)
Sacred Games: Season 2 N
Whindersson Nunes: Adult N
---
Coming to Netflix August 16th
45 rpm N
8 Mile
Better Than Us: Season 1 N
Diagnosis: Season 1 N
Green Frontier: Limited Series N
Invader Zim: Enter the Florpus N
Mindhunter: Season 2 N
Psycho (1960)
Sextuplets N
Super Monsters Back to School N
The Little Switzerland N
Victim Number 8: Season 1
---
Coming to Netflix UK August 17th
Call the Midwife: 6 Seasons
Celebs Go Dating: 1 Season
The Windsors: 2 Seasons
---
Coming to Netflix UK August 18th
---
Coming to Netflix UK August 19th
Are We Done Yet? (2007)
Dead in a Week… Or Your Money Back (2018)
---
Coming to Netflix UK August 20th
Fifty Shades of Grey (2015)
Kiss Me First: 1 Season
Simon Amstell: Set Free N
---
Coming to Netflix UK August 21st
American Factory (2019) N
American Factory: A Conversation with the Obamas (2019) N
Game Over (Hindi Version): 2019
Game Over (Tamil Version): 2019
Game Over (Telugu Version): 2019
The Girl Allergic to Wi-Fi (2018)
Hyperdrive: Season 1 N
Norm of the North: Keys to the Kingdom (2019)
---
Coming to Netflix UK August 22nd
Blackhat (2015)
Flatliners (2017)
Fun with Dick & Jane (2005)
Love Alarm: Season 1 N
Marraige Palace (2018)
Mother (2017)
Saavat (2019)
Victoria & Abdul (2017)
---
Coming to Netflix UK August 23rd
13 Reasons Why: Season 3 N
Hero Mask: Season 2 N
Kaake Da Viyah (2019)
Man vs. Wild with Bear Grylls and PM Modi (2019)
Mayday Life (2019)
Rust Valley Restorers: 1 Season N
---
Coming to Netflix UK August 24th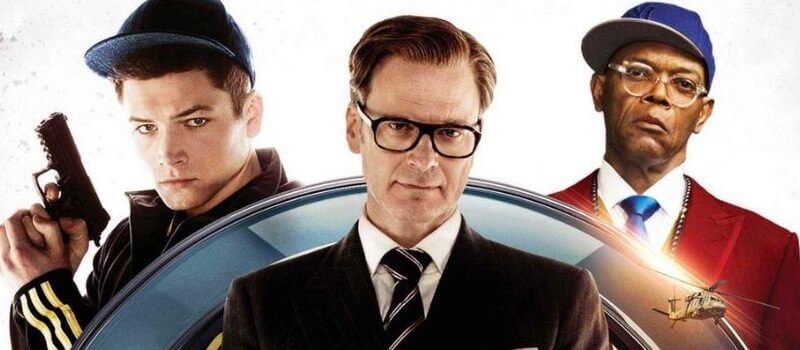 Kingsman: The Secret Service (2014)
---
Coming to Netflix UK August 27th
Trolls: The Beat Goes on!: Season 7 N
---
Coming to Netflix UK August 28th
---
Coming to Netflix UK August 29th
---
Coming to Netflix UK August 30th
The Dark Crystal: Age of Resistance: Season 1 N
Mighty Little Bheem: Season 2 N