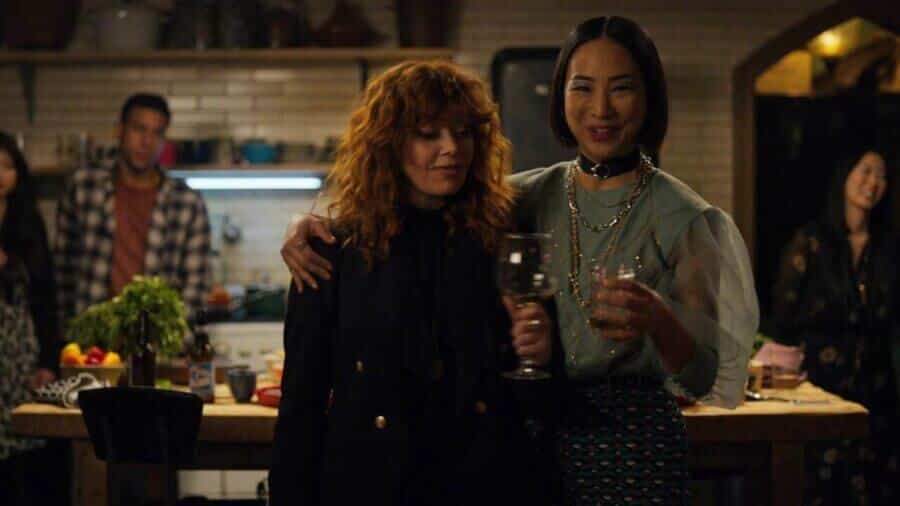 Less than 2 months into the year and Netflix has already had an outstanding number of Originals debut in 2019. One such title Russian Doll has already drawn in a huge number of subscribers and has soon become a fan favorite! But will Russian Doll be returning for a second season? Has it been renewed? Let's find out.
Russian Doll is a Netflix Original comedy-drama series created by Natasha Lyonne, Amy Poehler, and Leslye Headland. The Ground Hog Day inspired tv show has already become immensely popular amongst Netflix subscribers since its February 1st release. Already fans have been clamoring to find out if a second season is on the way. As Russian Doll was never listed as a limited series there is hope for more.
Nadia is the guest of honor at her own birthday party, thrown by her best friend. When Nadia accidentally dies after being hit by a car she mysteriously ends up back in the bathroom of the party she was attending. Confused and believing she was drugged, when Nadia begins to die over and over she starts to question her own sanity as she tries to break the cycle of death she can't seem to escape.
---
Russian Doll Season 2 Netflix Renewal Status
Official Renewal Status: Pending / Not yet renewed (04/02/2018)
Netflix is yet to confirm renewal for a second season we can expect to hear further news in the coming months. As Russian Doll has already become incredibly popular with both fans and critics alike, we'd be shocked if a second season isn't in the works.
Of course, renewal also comes down to whether or not creators Amy Poehler, Natasha Lyonne, and Leslye Headland wish to produce any further seasons on Russian Doll.
---
How have fans taken to Russian Doll?
Finished RUSSIAN DOLL in one sitting and now feel bereft — the rare Netflix series that left me wishing there were more of it, just so I could spend a little more time in the company of the characters

— Alison Willmore (@alisonwillmore) February 3, 2019
Me watching #RussianDoll in one sitting pic.twitter.com/7huX6oiUPY

— Linnea Ljung (@lsnnea) February 3, 2019
#RussianDoll absolutely knocked me out. I can't believe how much heart and intelligence exists within some of the funniest dialogue I've heard in a long time. Bravo @nlyonne @LeslyeHeadland

— Jarett Wieselman (@JarettSays) February 2, 2019
---
Russian Doll season 2 Release Date
This entirely depends on when production would begin on a second season. Going by the production of season one, principal photography didn't begin until February 22nd, 2018. Taking into consideration the length of pre and post production it could take a significant length of time.
If Netflix is to produce a new season of Russian Doll then we are speculating the release sometime in 2020. The likely time of year would be the late summer or early fall.
Would you like to see the second season of Russian Doll? Let us know in the comments below!