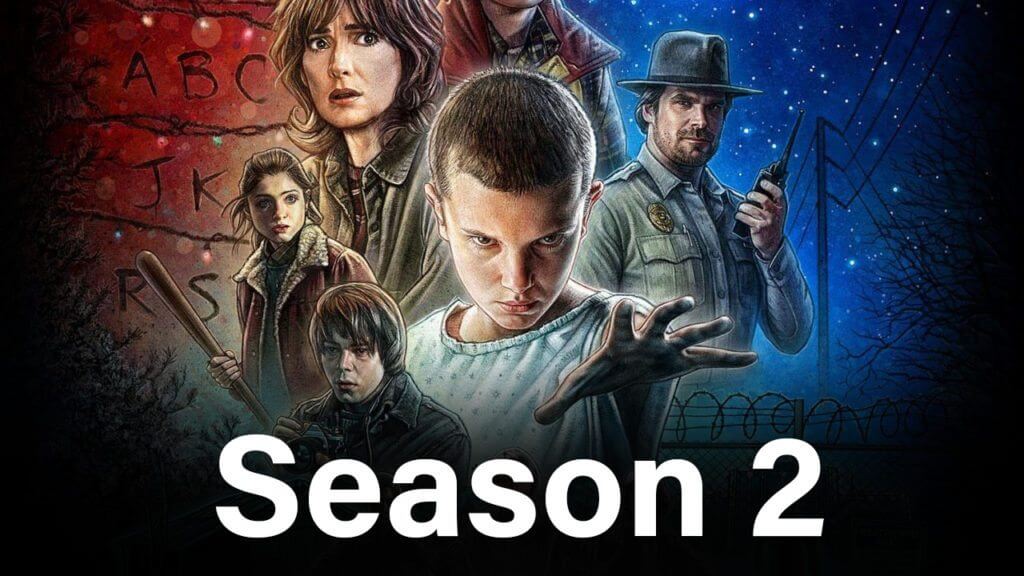 With season 1 added to Netflix on the 15th July 2016, it was met to spectacular success combining a mysterious tone and setting with a supernatural underworld that keeps you guessing right until the end. Given the popularity of the show, we thought we'd take a look as to whether Netflix will renew the show for a season 2 and look at the potential release date for said second season.
With all 8 episodes dropping at once, we've now had a few days to digest Stranger Things season 1 and I think most would agree that it is among the best Netflix Originals if not the best. It's a mixture of The Goonies, X-Files, a Stephen King novel, The Lovely Bones and ET.
It's combined inspirations from all of thoset shows have made the show an instnat hit and season 1 actually left us with plenty of leeway for a second series story wise. Stranger Things has a fantastic cast including the likes of Winona Ryder, David Harbour and Charlie Heaton and not to mention its stellar soundtrack too.
Article Continues Below...
https://www.youtube.com/watch?v=XWxyRG_tckY
Renewal Status of Stranger Things Season 2
Let's talk about the renewal of Stranger Things, with an interview with Empire Online, The Duffer Brothers, the two behind the show, discussed a second season in depth. Matt said that "We wanted [Season 1] to feel like, 'okay, Will goes missing…', and to resolve that tension by the end of [the season]." adding that "season 2 would function almost more like a sequel than it would 'Season 2'."
Given that the pair clearly have ideas for a second season and in addition the popularity of the show, it's inconceivable that there will not be a second season of the show. When will we likely get the green light? That's all to do with the big wigs at Netflix but we suspect that they'll announce within the next or coming weeks.
When will season 2 of Stranger Things be on Netflix?
Let's take a look at a potential release date. Given the show was recorded and shot in November, that gave them quite a long run up and given we only had 8 episodes, it's likely that this show will retain a yearly cycle on Netflix. With that said, we think it's highly likely that season 2 of Stranger Things would be among the summer 2017 Netflix Originals highlights meaning that June/July 2017 is the most likely release date.
We know that you guys have absolutely loved the first season of Stranger Things so now it's over to you, do you want to see a second season? Let us know below.