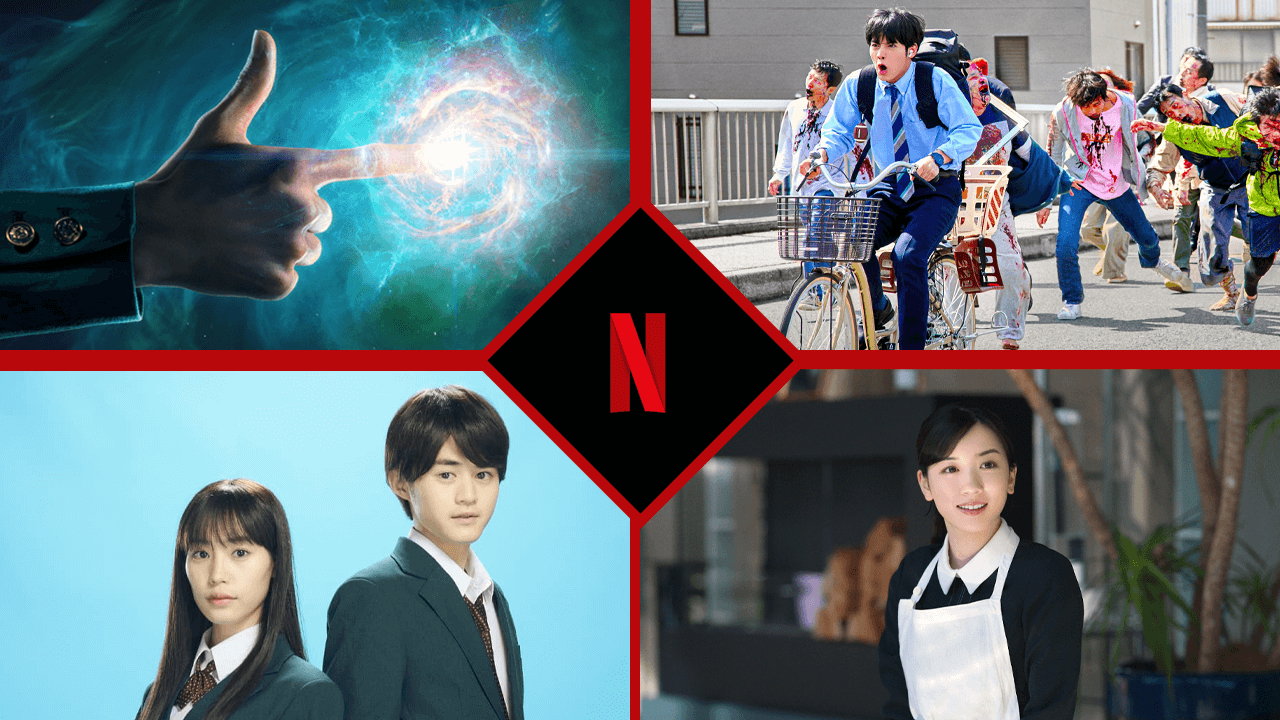 Manga, one of Japan's greatest-ever exports, has been a treasure trove for filmmakers. From anime to live-action, thousands of films and TV shows originate from the black-and-white world pages of manga. Netflix has a handful of exciting manga adaptations coming in 2023 and beyond.
N= Netflix Original
---
Live Action Manga adaptations coming to Netflix in 2023
Burn the House Down (Season 1)
N
Seasons: TBA | Episodes: TBA
Genre: Drama, Thriller | Runtime: TBA
Cast: Nagano Mei, Suzuki Kyoka
Netflix Release Date: 2023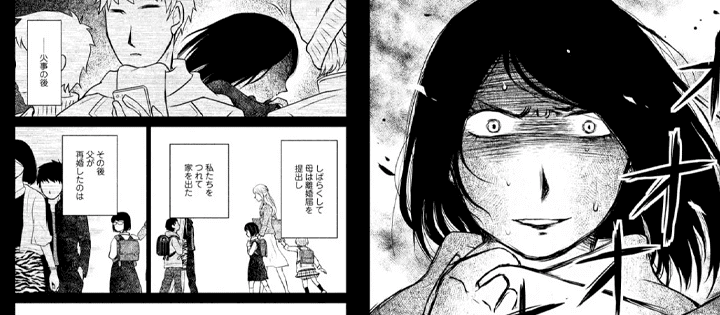 After several months of filming, principal photography came to an end on Burn the House Down on January 4th, 2023. We would expect to see the series on Netflix before the end of 2023, but a Q3 or Q4 release is realistic.
The home of the wealthy Mitarai family, which has run a hospital for generations, was burned to the ground in an unfortunate fire. Thirteen years later, housekeeper Anzu Murata heads to the home of her new client, the Mitarais. There, she is greeted by the beautiful and impeccable second wife of Mrs. Mitarai, Makiko. Anzu is hired and begins working at the house, but she has a certain purpose for infiltrating the Mitarai home.
---
Director: Kazuki Kawagoe
Genre: Comedy, Drama, Horror | Runtime: TBA
Cast: Eiji Akaso, Kazuki Kitamura, Mai Shiraishi, Shuntarô Yanagi
Netflix Release Date: 2023 | Adapted From: Zom 100: Bucket List of the Dead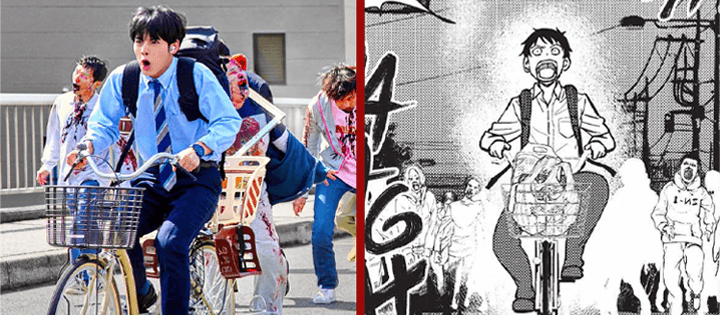 Netflix has an excellent track record with zombies, especially from Korea, however, we haven't seen much zombie content from Japan besides the extremely poor adaptation of Resident Evil. If the film is anything is going to be anything like the manga it's based on, then expect plenty of comical violence and some lighthearted goofiness from the main protagonist.
For the past three years, Tendou Akira has been a wage slave for a popular production company. Overworked, underpaid, and with no time for himself, Akira has become a mindless zombie meant for one purpose, to work. When the zombie apocalypse hits, Akira is delighted, happy that for the first time in three years, he finally gets a day off. Realizing that the zombie apocalypse means he will never have to go back to the office ever again, Akira decides to make the most of his newfound freedom by creating a bucket list of 100 things he would like to do before becoming a zombie.
---
Seasons: 1 | Episodes: 12
Genre: Drama, Romance | Runtime: TBA
Cast: Minami Sara, Suzuka Ouji, Miyamoto Hayato,
Netflix Release Date: March 30th, 2023 | Adapted From: Kimi ni Todoke: From Me to You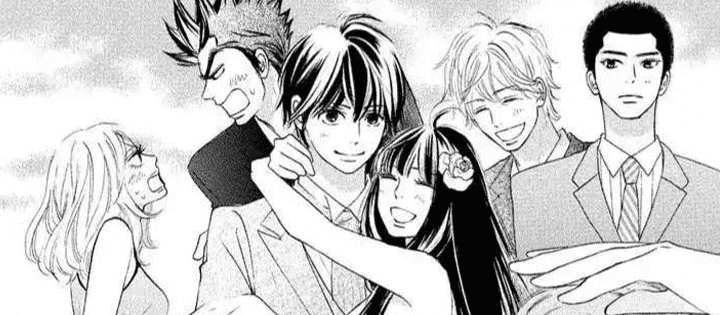 Filming came to an end in December 2022, but a quick turnaround on post-production will see the romantic j-drama arrive in March 2023.
A 15-year-old high school freshman Sawako Kuronuma dubbed Sadako by her classmates for her resemblance to the character from The Ring has always been feared and misunderstood because of her appearance; rumors around school report that she can see ghosts and curse people. However, despite her ominous appearance, she is actually a sweet and unassuming girl who only longs to be helpful; she has been shunned for so long that the idea of making friends has become foreign to her. When a popular boy, Kazehaya, begins talking with her, everything changes. She finds herself in a new world, making new friends and talking to different people, and she can't thank Kazehaya enough for giving her these opportunities. Slowly, but surely, a sweet love blossoms between the two as they overcome circumstances and obstacles that stand in their way.
---
Seasons: 1 | Episodes: TBA
Genre: Action, Adventure, Comedy | Runtime: TBA
Cast: Takumi Kitamura, Kanata Hongô, Jun Shison, Shûhei Uesugi
Netflix Release Date: December 2023 | Adapted From: Yu Yu Hakusho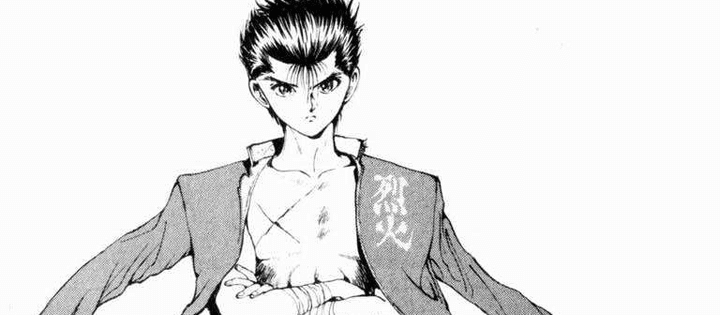 Yu Yu Hakusho has one of the most beloved anime adaptations from the early 90s, and decades later still retains its popularity. We're expecting great things from the live-action adaptation, which should be arriving on Netflix soon.
14-year-old Yusuke Urameshi is killed after pushing a child out of the way of oncoming traffic. Thanks to his delinquent nature, the Spirit World is shocked that such a person would sacrifice themselves. Upon learning that it wasn't his time to die, Yusuke is given the chance to be resurrected and is brought back to life. When Yusuke returns to the living world, he becomes a spirit detective, an investigator of the supernatural.
---
Seasons: 1 | Episodes: 10
Genre: Action, Adventure | Runtime: TBA
Cast: Iñaki Godoy, Mackenyu, Emily Rudd, Taz Skylar, Jacob Gibson
Netflix Release Date: 2023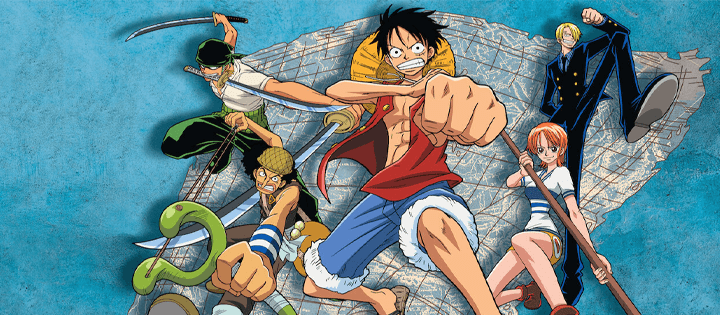 As one of the most beloved mangas of all time, there is a lot riding on the live-action adaptation of One Piece. With author and creator Eiichiro Oda involved in the production of the series, this gives us hope that One Piece could be one of the great live-action adaptations ever (hopefully!!).
Monkey D. Luffy, a rookie pirate sets sail with the dream of becoming the Pirate King by claiming the One Piece, the fabled treasure of legendary pirate Gol D. Roger.
---
Anime Manga adaptations coming to Netflix in 2023
Akuma-kun (Season 1) N
Seasons: 1 | Episodes: TBA
Studio: Toei Animation
Netflix Release Date: 2023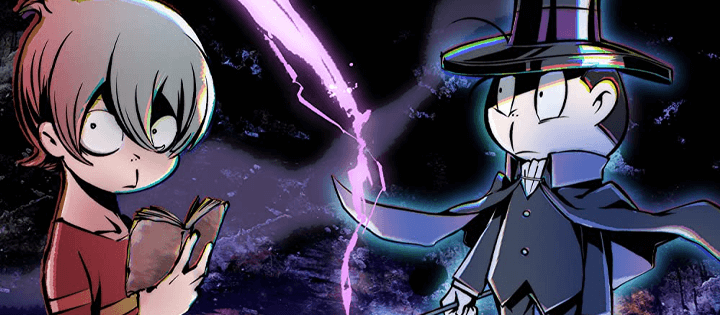 Akuma-Kun is one of the oldest fictional franchises from Japan. Its first manga run began in 1963, but it wasn't until 1989 that the first anime adaptation was released in Japan. It's taken a further 30 years for a brand new anime adaptation, which will be exclusive globally on Netflix.
Akuma-kun wants to create a world where all human beings can live happily, and he believes that harnessing the power of demons is necessary for him to achieve that goal.
---
Onmyōji (Season 1)
N
Seasons: 1 | Episodes: TBA
Studio: Marvy Jack
Netflix Release Date: 2023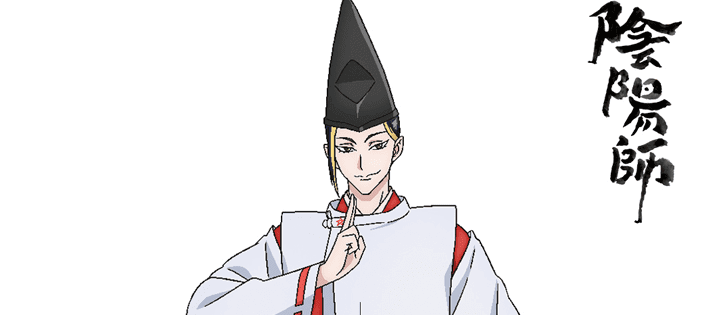 Another animated anthology for Netflix, Onmyōji is a collection of historical fantasy short stories from author Baku Yumemakura.
---
Returning adaptations coming to Netflix in 2023
Ultraman (Season 3)
N
Seasons: 3 | Episodes: TBC
Studio: Sola Digital Arts and Production I.G
Netflix Release Date: Early 2023
After a three-year wait, fans saw the return of Ultraman in 2022. Thankfully, the wait for the third and final season won't be as extensive and will be arriving on Netflix in early 2023.
Now a distant memory, the legendary "Giant of Light" was believed to have left earth and returned to his home planet. However, his son, Shinjiro Hayata, discovers his father's secret and takes on the mantle of Ultraman for himself.
---
Kengan Ashura (Season 2)
N
Seasons: 2 | Parts: 3 | Episodes: TBC
Studio: Larx Entertainment
Netflix Release Date: 2023
Considering the length of time it took for the second season to be announced, for a while we thought that the future of the Kengan Ashura anime was bleak. Thankfully, we'll see the kick-ass anime return to Netflix sometime in 2023.
For hundreds of years, the rich and powerful of Japan have hired the most skilled fighters for organized gladiatorial combat where the winner takes all. Bursting onto the scene is Tokita Ohma, who can't wait to compete and take on the strongest fighters possible.
---
Bastard!! -Heavy Metal, Dark Fantasy- (Season 2)
N
Seasons: 2 | Episodes: TBA
Studio: Liden Films
Netflix Release Date: 2023
The arrival of Bastard!! saw the franchise's first anime adaptation in three decades. A great hit with anime fans, and we can't wait to see what season 2 has in store for us.
The Dark Rebel Army, which plans to resurrect the god of destruction Anthrasax, continues to expand its power in a bid to rule the world, led by the overwhelmingly powerful Four Divine Kings. The Kingdom of Metallicana on the Central Metallion Continent is assaulted by the sorcerer-led Dark Rebel Army. In order to save the kingdom, Tia Noto Yoko, daughter of the Great Priest, has a decision to make — she must resurrect the ancient great wizard who once plotted to rule the world, and who is sealed within her childhood friend Lucien Renren. The only thing that can undo the seal is a virgin's maiden kiss. Facing imminent danger, Yoko puts her lips on Lucien's, and in that moment, a dark and powerful energy fills the air. The strongest, wildest, and most beautiful protagonist, the legendary wizard Dark Schneider, is finally revived!
---
What manga adaptations are you looking forward to watching on Netflix in 2023? Let us know in the comments below!