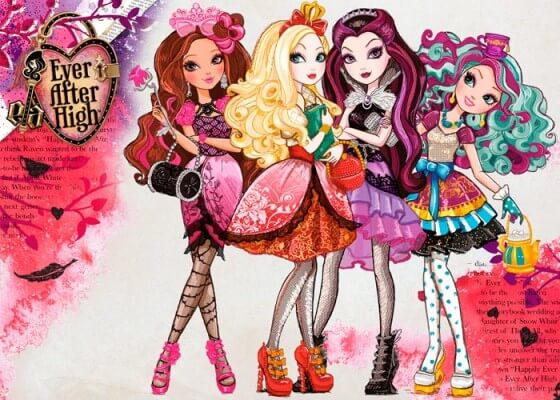 Netflix doesn't seem to be slowing down when it comes to producing new animation content for the streaming service. In today's press release we got word of a new original series that will making its way onto Netflix in every region as an exclusive. Based around the Mattel toy collection the series will be based around the characters of Briar Beauty, Apple White, Raven Queen and Madeline Hatter.
In it's press release, chief content officer stated 'Mattel has a track record of making high quality animated programs and we're excited to extend our relationship, bringing our members the enchanting world of Ever After High.'
It seems as of late Netflix is trying to dominate the kids market as much as possible highlighting it as a key area to get into the homes of the masses. In a similar deal to the Turbo and How To Train Your Dragon all 12 episodes will be releasing after the movie release of Spring Unsprung – a full theatrical release.
Now obviously this won't appeal to everyone but it's cool to think Netflix is trying to cover every angle possible.
Article Continues Below...