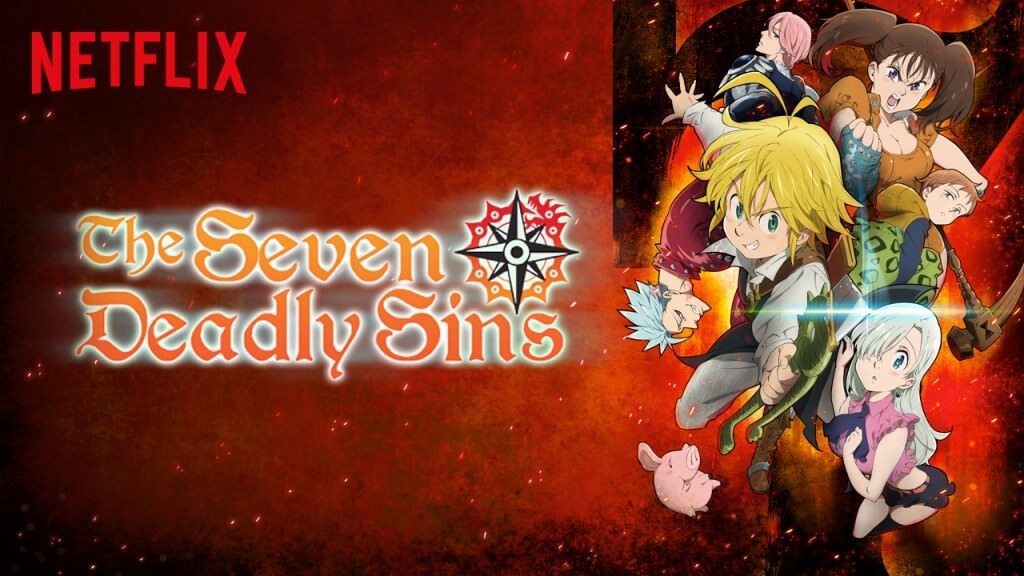 The Seven Deadly Sins was picked up exclusively by Netflix last year. It's gone onto be one of the most popular anime series on Netflix but people are craving for a new season so we're here to look into when we're likely to see a new season of the show come to Netflix.
22 episodes of the show were released in November 2015 onto Netflix but it had been airing in Japan up until March 2015. It acquired the rights to the show earlier in the year to show everywhere with the exception of some Asian territories. Each episode was around 24 minutes in length and is based off of the manga series of the same name.
In an interview with the shows creator, he confirmed the existence of a second season but noted it'd be sometime before it started airing and even longer for those wanting to watch it on Netflix. You can see the announcement trailer of season 2 below.
Article Continues Below...
https://www.youtube.com/watch?v=L16lbM3LjLo
Initially we thought you'd be seeing a brand new season a year after the first aired. Because the series is reliant on the manga series it does look like production will push a release date into 2017 with the likelihood that it won't be until the late stages of 2017. But if anything changes we'll be sure to let you know.
Season 1 was an absolute delight, most in part due to its excellent source material and our anime editor gave it a very strong review recommending it to all anime fans stating that : "This is a perfect anime for beginners to jump straight into or for the veteran watchers it has that fantastic blend of Fantasy, Comedy and Romance therefore without a shadow of a doubt is one of the best anime's on Netflix to add to their ever growing list."
What do you think Netflixers? Is 2017 too long to wait for another series? Let us know.