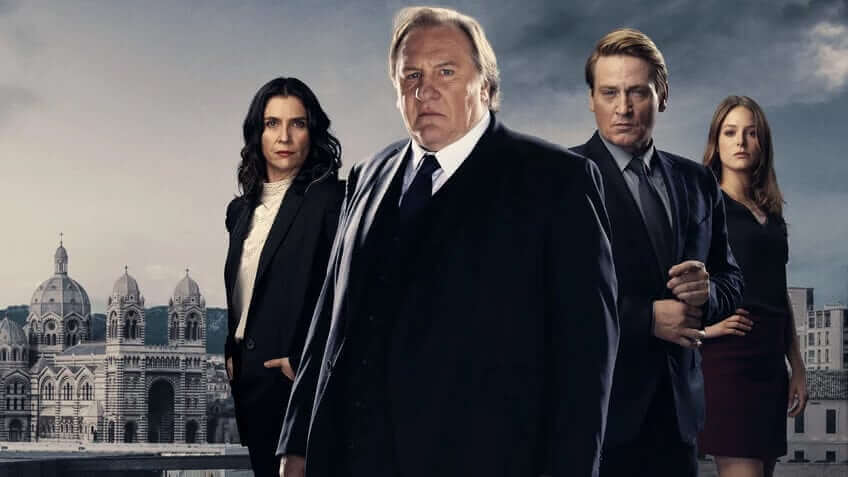 French political drama Marseille will not be returning to Netflix for a third season as the show has officially been canceled. Several reasons have been attributed to the cancelation as we'll explain below.
In case you missed it, this French spoken drama first released back in April 2017. It was quickly picked up again for the second season. Unlike most other foreign Netflix Originals, Netflix was the sole producer for the show meaning it alone made the decision to no longer produce any new seasons. With that said, the first two episodes did release on French TV channel TF1 which gives us an insight into its viewing figures.
The premise of the show was relatively simple. It was about a corrupt mayor who won't, without a fight anyway, relinquish his control over the French city. It shares many ties to Netflix's House of Cards in many respects.
Article Continues Below...
Why was the show canceled?
According to one French news outlet, it blames poor ratings both in France and abroad plus negative reviews. Across the board, the Netflix show didn't do too badly with the critics but those in France itself were particularly unkind to the show. Many outlets argued that while the first season was passable the second jumped the shark entirely and therefore had no choice. In particular, French outlet Le Monde called the show an "industrial accident".
The article also states that the show failed to capture its home French audience only managing to get 4 million viewers for its premier episode.
Netflix's official channels haven't picked up the news on the cancelation of the French show and we had to actively go searching for information regarding a third season.
The state of political dramas on Netflix
Of course, Marseille isn't the only political drama to have bitten the dust. Netflix's flagship US show House of Cards similarly is also stopping production beyond the next season. Circumstances surrounding the two cancellations are very different thanks to Spacey's ongoing fiasco involving his past behavior. It never the less means that Netflix is now without much of a political drama presence.
Will you miss Marseille on Netflix? Let us know down below.