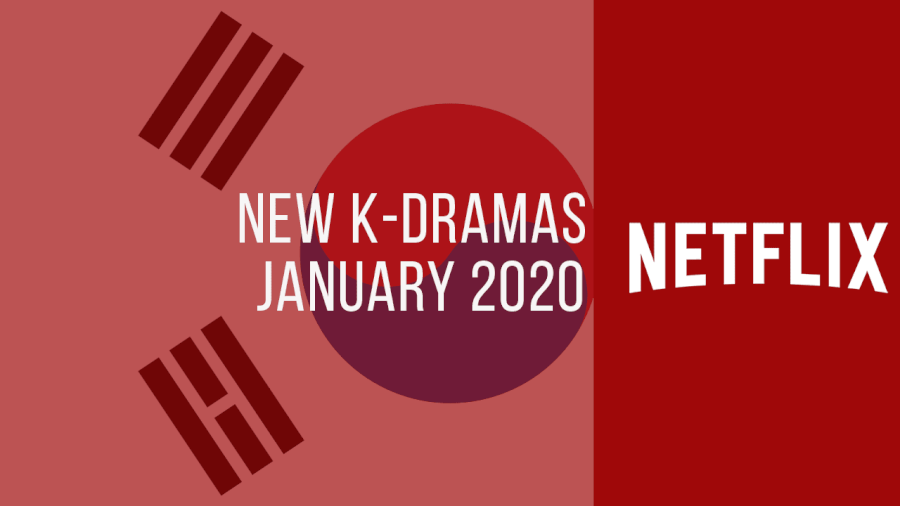 It's going to be a fantastic start to the year for K-Dramas on Netflix in 2020. With a huge amount of titles already scheduled to arrive throughout the year, we can already confirm that of least five K-Dramas will be coming to Netflix in January 2020. 
Here are the latest K-Drama series on Netflix in January 2020:
---
Because This Is My First Life
Seasons: 1 | Episodes: 16
Runtime: 70 Minutes | Network: tvN
Cast: Jung So-min, Lee Min-ki, Esom, Park Byeong-eun, Kim Ga-eun
Netflix Release Date: January 1st, 2020
Article Continues Below...
Nam Se Hee, a man in 30s and single, has his own house but is struggling to keep up with his mortgage payments. As for Yoon Ji Ho, a writing assistant of dramas doesn't own her home and is envious of those that do. Yoon Ji Ho has given up on dating, due to her financial troubles and winds up losing her home. To help with his mortgage payments, Nam Se Hee offers her a room in his house, and thus they become roommates.
A house-poor man and homeless woman become housemates in a drama that examines the institution of marriage and the problems that young people face today.
Nam Se Hee is a single man in his early 30's. He has chosen to not marry. He owns his home, but he owes a lot on his mortgage. Meanwhile, Yoon Ji Ho is a single woman in her early 30's. She does not own a home and envies those that do. She has given up on dating due to her financial struggles. Yoon Ji Ho begins to live at Nam Se Hee's house. They become housemates.
https://www.youtube.com/watch?v=DVkrwajsSMU
---
Live Up to Your Name
Seasons: 1 | Episodes: 16
Runtime: 60 Minutes | Network: tvN
Cast: Kim Nam-gil, Kim Ah-jung, Jin Ju-hyeong, Kim Byeong-chun, Kim Myung-go
Netflix Release Date: January 1st, 2020
Over two years old now, Live Up to Your Name is still an extremely popular K-Drama. This should come as no surprise thanks to its quirky and sweet story.
In the Joseon era of Korea, a man born into a concubine family, Heo Im, has an incredible skill for medicine. Despite his outstanding talent, his family's reputation has stopped him from climbing to high positions in the government. In a strange turn of events, Heo Im travels 400 years into the future, in modern-day Seoul. In Seoul, Heo Im meets modern-day doctor Yeon Gyung. After failing to get rid of the strange man, Yeon Gyung is sent into the past with Heo Im.
---
Reply 1988
Seasons: 1 | Episodes: 20
Runtime: 90 Minutes | Network: tvN
Cast: Lee Hyeri, Park Bo-gum, Go Kyung-pyo, Ryu Jun-yeol, Lee Dong-hwi
Netflix Release Date: January 1st, 2020
Before the arrival of Reply 1988, tvN released two dramas in the Reply series. While Reply 1994 and Reply 1997 were highly successful in their own right, it pales in comparison to the success of Reply 1988. For over three years, Reply 1988 was the highest-rated drama in South Korean cable television history. Since the release of Sky Castle, Reply 1988 now sits pretty in second.
In the Ssangmundong neighborhood of Seoul, five childhood friends depend on each other to survive the challenges that come with being a teenager. As the middle child in her poor family, Sun Deok Sun struggles to grab their attention while she also has to carry the burden of being one of the worst-ranked students in her school. Even after his family becomes rich overnight, Kim Jung Hwan only has one goal in mind, to play soccer. The dependable and caring Sung Sun Woo is the perfect son, student and an excellent student council president. Despite being a 'geek' about life and girls Ryu Dong Ryong won't be getting into college thanks to his poor academic scores. Last, of the five, Choi Taek is a genius Baduk player, to go professional he even dropped out of school.
The five of them get into plenty of mischief, and while they all each must experience miserable times, it's up to each of them to help carry their friends to a better future.
---
Save Me
Seasons: 2 | Episodes: 32
Runtime: 60 Minutes | Network: OCN
Cast: Jo Jae-yoon, Chun Ho-jin, Eom Tae-goo, Esom, Kim Young-min
Netflix Release Date: January 1st, 2020
One of the most intriguing dramas from OCN, Save Me left its audience on the edge of its seat with its deeply powerful story. Raw, gritty, and grounded in realism, Save Me will never fail to entertain you.
After moving to Muji-gun with her family, Sang Mi is friendless. It's not long before the family begins to experience trouble, attracting the attention of Spiritual Father Baek Jung Ki. Without realizing, Sang Mi and her family are slowly being sucked into the clutches of a pseudo-religious cult. It's up to the four young men Sang Mi met in the town, Han Sang Hwan, Seok Dong Cheol, Woo Jung Hoon, and Choi Man Hee, to help her and her family.
---
The Bride of Habaek
Seasons: 1 | Episodes: 16
Runtime: 70 Minutes | Network: tvN
Cast: Nam Joo-hyuk, Lim Ju-han, Park Kyu Sun, Shin Se-kyung, Gong Myeong
Netflix Release Date: January 1st, 2020
Arguably the lowest-rated series on this list, but by no means would K-Drama fans not consider it entertaining.
Carrying a tremendous financial burden, Yoon So Ah, a pragmatic neuropsychiatrist, runs her own practice. Following her family's weird legacy, So Ah is tasked with serving the reincarnated water god Ha Baek. The relationship between the pair becomes complicated when Ha Baek develops feelings for So Ah. He faces stiff competition for her heart from Hoo Ye, the CEO of a resort company. The love triangle further expands when fellow water goddess Moo Ra, grows jealous of So Ah, meanwhile the wind god, Bi Ryum has always loved Moo Ra despite her not loving him in return.
---
Which K-Drama will you be watching first on Netflix? Let us know in the comments below!