We've got good news or bad news depending which side of the fence you're on when it comes to Adam Sandler. More details have come to the public domain regarding the first movie of his multi-movie deal with the streaming service. We've managed to get a sneak peak into the cast – which is definitely an Adam Sandler cast and also a little look into what it's going to be about.
The first movie in the 4 movie deal is entitled Ridiculous 6 and will be a western movie that will perform as a parody of sorts to pop culture hits such as The Magnificent Seven. This also returns us to one of the articles we wrote late last year concerning the new deal with Netflix. Seth Macfarlane last year directed a comedy taking aim at the Western genre scored very poorly with the critics with them being nominated for worst actor and worst actress for the leading roles. Ouch. It performed relatively well in the box office however which is probably due to Macfarlane's status. Sandler has seen his fair share of poor review too with his last movie Blended scoring an average of 14/100 at Rotten Tomatoes.
However we need to treat this Sandler movie with a clean state given Netflix's involvement and remember the glory days of titles like Billy Maddison, Happy Gilmore and the unforgettable Waterboy.
Article Continues Below...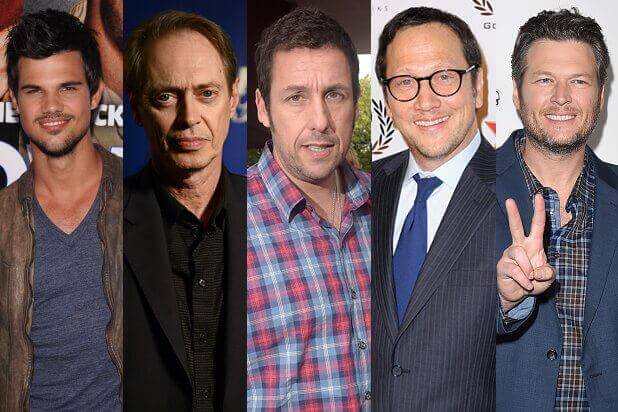 TheWrap gave details on a possible casting lineup for the title. These include Sandler regulars Taylor Lautner, Blake Shelton, Whitney Cummings, Steve Buscemi, Dan Aykroyd, Rob Schneider, Nick Swardson, Terry Crews, Jon Lovitz, Will Forte and Vanilla Ice.
It's expected production will begin early next month with an eye to release the film and details about Sandlers other movies later in the year.