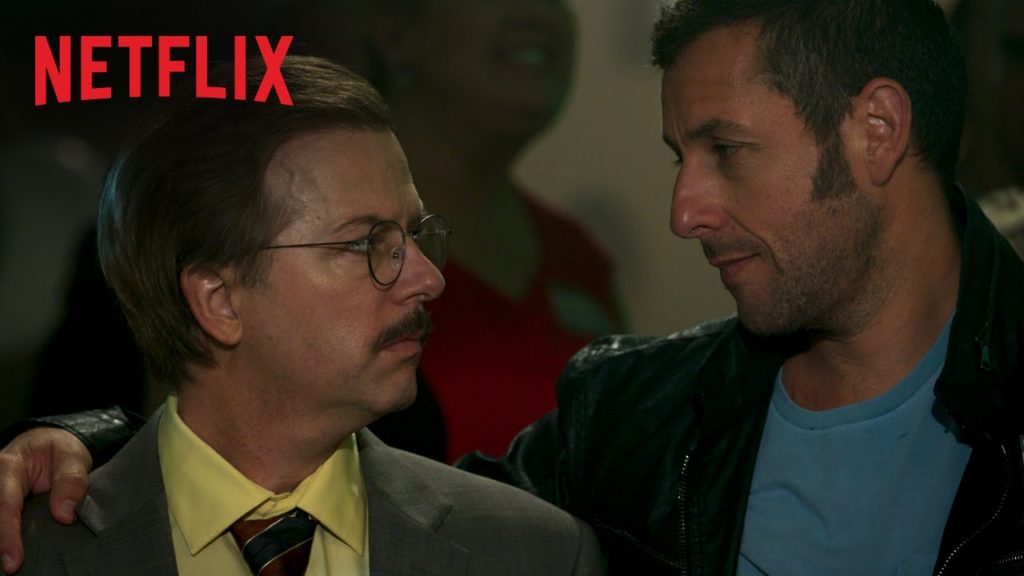 The Do-Over which is the latest movie from Adam Sandler produced exclusively for Netflix, arrived on Netflix on the 27th May 2016 and with it came an excellent soundtrack with a mix of country, dance, pop and latino music. As we're nice guys here at What's on Netflix we've collated all of the songs for you in one list and also put them into a Spotify playlist for you too.
The movie stars David Spade and Adam Sandler and is the second among the 4 movies that are being produced exclusively for Netflix from Happy Madison.
As promised, here's the complete soundtrack (including the song from the trailer) for your listening pleasure.
Trailer Music 
Article Continues Below...
Ante Up (Robbin Hoodz Theory) – M.O.P.
Movie Soundtrack (in alphabetical order)
Baby Got Back – Sir Mix-A-Lot
Beers Ago – Toby Keith
Castaway – Zac Brown Band
Chill-axin' – Toby Keith
Cold Beer Conversation – George Strait
Cold One – Eric Church
Crash And Burn – Thomas Rhett
Crazy for You – Madonna
Every Time I Drink I Fall in Love – Toby Keith
Fun – Pitbull and Chris Brown
Gonna – Blake Shelton
Good Vibrations – Marky Mark
Homenaje Al Beny (Castellano Que Bueno Baila Usted) – Gente De Zona
I'm Too Sexy – Right Said Fred
Keep On Truckin – Tim McGraw
Let's Go – Calvin Harris & Ne-Yo
No Shoes, No Shirt, No Problems – Kenny Chesney
Salome – Klamato
Secreto De Amor – Joan Sebastian
Sun Daze – Florida Georgia Line
Tomorrow Never Comes – Zac Brown Band
Tu Me Quemas – Chino & Nacho, Gente De Zona, Los Cadillac's