The Magic Order, arguably Netflix's answer to the Harry Potter franchise, is moving forward after it faced troubles throughout the pandemic but is back on track and will start filming in 2023. Here's a rundown of everything we know about the upcoming Netflix series, The Magic Order.
The series has been referred to as a mix between The Sopranos and Harry Potter, which certainly holds up. The show will follow five families of magicians sworn to protect our world. The main family you follow throughout the comics are the Moonstones.
Here's the introduction Mark Millar gave the comic when it was first announced:
Article Continues Below...
"We live in a world where we've never seen a monster, and The Magic Order is the reason we sleep safely in our beds. Magic meets the mob in The Magic Order, as five families of magicians-sworn to protect our world for generations-must battle an enemy who's picking them off one by one. By day, they live among us as our neighbors, friends, and co-workers, but by night, they are the sorcerers, magicians, and wizards that protect us from the forces of darkness…unless the darkness gets them first."
---
Where is The Magic Order in production?
Before we get into where The Magic Order is in production right now, we'd thought we'd take you through the entire timeline as to how we got to this point.
Netflix first acquired Millarworld back in August 2017 and announced its first wave of titles to get adaptations in July 2018. Months after Netflix announced it was purchasing Millarworld, it announced that The Magic Order would be the first new comic published under Netflix.
For gangstaz who missed yesterday: My first project for @netflix is THE MAGIC ORDER. Sensational art by Olivier Coipel! pic.twitter.com/o3nczBzFfS

— Millarworld (@mrmarkmillar) November 8, 2017
Since then, we saw six issues released between June 2018 through February 2019 and released as volume 1 in April 2019. We then saw The Magic Order 2 released between November 2021 and March 2022 with the full volume 2 due out in May 2022. Millar has previously stated that there will be five volumes in total.
It was in May 2019 when Netflix first announced its intentions to bring The Magic Order to the big screen as a TV series. It announced the team and Millar had said his intentions to get filming underway in 2021.
Of course, filming couldn't get underway in 2021 due to the global pandemic. Filming was due to take place in Prague, Czech Republic.
It was then in October 2020 when Deadline reported that the series had been scrapped (rather than just delayed). They note:
"The large scope of the project and the global uncertainty amid the pandemic were a factor in the decision not to go forward with the series, though not the primary one,"
Since then, all has been quiet on The Magic Order. There were whiffs of it being back in development, but nothing concrete.
We then got an update in May 2021 that the show was "back in active development" following its delay in 2020. Millar, in a blog post, said:
"I'm also happy to share that The Magic Order is in active development after we had to postpone due to all the uncertainty last year. Some time away has given us a chance to come back with a completely fresh look at the material, and we should be getting into our new writers' room very shortly. I created it to be a live-action series, but as comic fans know, I'm also passionate about doing books."
In March 2022, Millar previewed his plans for 2022, providing a very brief update on The Magic Order and how we got to this point.
In his newsletter, he said:
"Covid struck just as we were getting into production on this originally, but we're all systems go now with a new team and a new schedule and this is going to be truly magnificent, believe me. The first season is going to be the first volume and that opening scene that creeped you out so much is the opening scene for the show."
In late 2022, Mark Millar provided some updates on the series stating that shooting on the new series would begin next year and in a newsletter said that he had recently met with the writing team behind the show saying:
"Had a meeting with our Magic Order writing room for the Netflix live action series and such a brilliant bunch of talented and experienced geniuses around that table."
Ha! No, this is the office. Not shooting until New Year :)

— Millarworld (@mrmarkmillar) November 15, 2022
---
Who was/is behind The Magic Order on Netflix?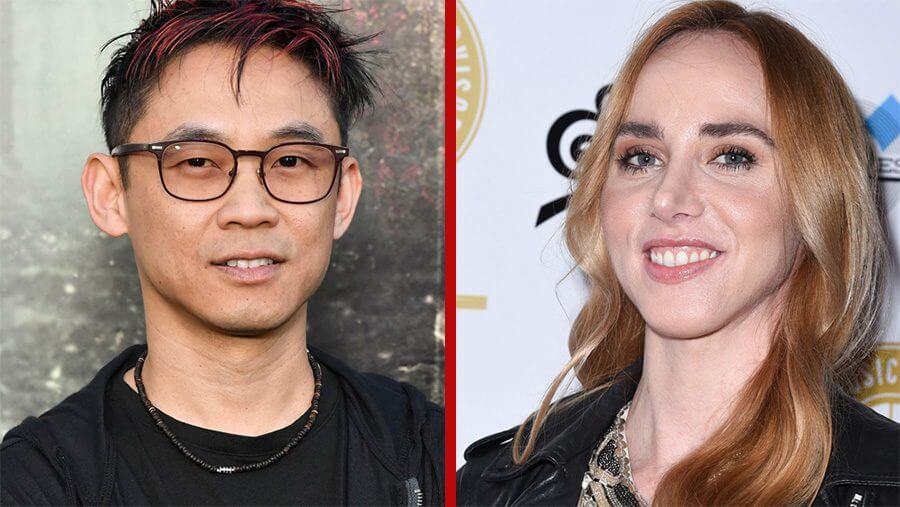 James Wan and Lindsey Beer were attached to the projects in the early days as executive producers, with Wan also set to direct and Beer to serve as the showrunner.
Olivia Cooke has been rumored to be playing the role of Cordelia Moonstone in the series. Peter Cameron and Joyce Sherrí had joined the writing team, and André Øvredal had been expected to direct episodes too.
As for who will be involved now is unclear. Lindsey Beer has been attached to other projects, including a new Pet Sematary movie for Paramount Players. Wan went on to be involved with Netflix for Archive 81 (unclear whether that's returning for a season 2) and is also attached to close to a dozen upcoming projects, including Insidious 5, The Nun 2, Knight Rider, and Salem's Lot.
We know that Mark Millar is still involved and listed as an executive producer in a non-writing capacity.
---
Among the other Millarworld projects set to arrive on Netflix in the coming years includes a live-action Super Crooks series, American Jesus (which starts production in 2022), Reborn, Sharkey The Bounty Hunter, and Huck.