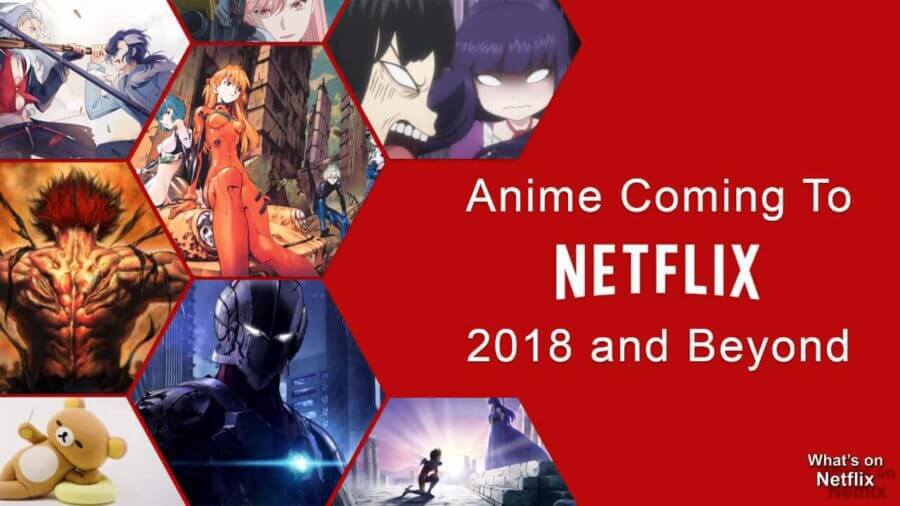 Over the past few years, Netflix has dedicated a lot of time and money to bring more anime into its content library. With 25 Original series and movies, not to mention all the other titles available, it's a great time to be a fan of anime with a Netflix subscription. And it's only going to get better! Below are all the upcoming anime titles coming to Netflix for rest of 2018 and all of the anime titles announced so far for 2019.
This is a live article. The post will be updated as we learn of more anime titles on the way to Netflix. Be sure to bookmark it to keep up to date with the latest news!
Last updated: December 2018
---
Back Street Girls
Netflix Original
Release Date: December 12th
Studio: J.C.Staff
Episodes: 10
English Dub: TBC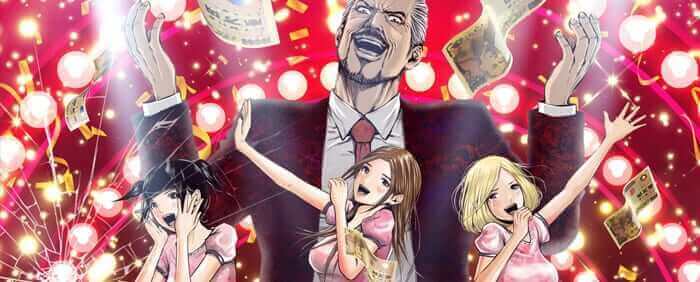 There's quite a lot of weird anime out there, but Back Street Girls is perhaps the strangest one that Netflix has picked up. Based on the manga of the same name by author Jasmine Gyuh, it ran from March 2015 until September 2018 for a total of 11 volumes.
The Plot
After failing their boss too many times, three Yakuza men are faced with two choices: die an honorable death and kill themselves or go to Thailand for gender reassignment surgery and train to become "Idol Girls." They choose the latter. After surgery and a tough year of training to become Idols, they debut with great success. They now have to deal with overwhelming popularity, much to this dismay to the Yakuza Idol ladies. This is just the beginning for them.
---
Baki
Netflix Original
Release Date: Part 1: 18th December | Part 2: 2019
Studio: TMS Entertainment
Episodes: 13
English Dub: TBC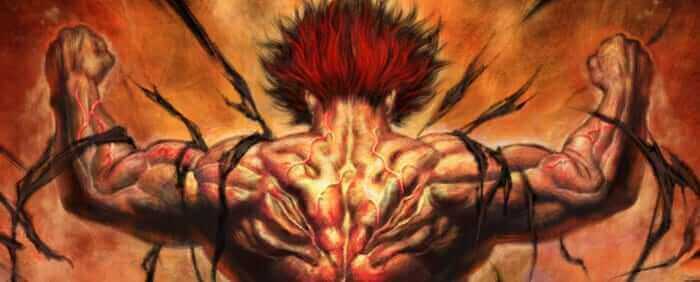 Baki is based on the manga of the same name and has been around for a very long time, first debuting in the Weekly Shonen Champion magazine all the way back in October 1991. The last issue was released in April 2018. The franchise has seen two anime series that both aired in 2001 so it has been a very long seventeen-year wait for a new chance to see the famous grappler. The anime is currently out on Netflix Japan and is expected to drop worldwide sometime this fall.
The Plot
Baki Hanma traveled the world to hone his skill as a fighter with the intent of surpassing his father as the world's strongest martial artist. Five of death row's most brutal and violent inmates are gathering in force to take on Baki with the hope that he will annihilate them, having grown bored of their own strength and thus with life. To support their friend, martial artists that Baki has met on his journey join him to fight by his side in the world's deadliest tournament.
---
Ingress
Release Date: TBC Early 2019
Studio: Craftar
Episodes: TBC
English Dub: Yes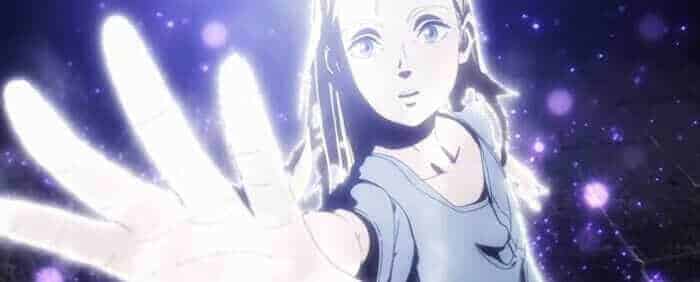 Before Pokemon Go was ever a thing there was Ingress, the very first augmented reality game for mobiles. Hugely popular in Japan and the anime community worldwide, the video game has been played across dozens of countries. With the momentum of that popularity, the mobile game is being made into an anime feature with its release coming in November of this year! (There has been a delay on release therefore we expect Ingress to be released late this month or early 2019)
The Plot
The story is centered around police investigator Makoto who has a unique ability that allows him to read the memory of objects that he touches. He is dragged into a huge conspiracy during an investigation after he touches the ring of the only survivor of an explosion and sees a horrifying vision involving a laboratory that was housing an unknown chemical called "XM." The substance can influence human minds and now there is a war to possess its awesome power.
---
Last Hope: Part Two
Netflix Original
Release Date: December 21st, 2018
Studio: Satelight
Episodes: 13
English Dub: Yes
Part one of Last Hope aired back in September just as the series was coming to a close in Japan. Now that the full season has aired and an English dub has been produced the second half can finally be released.
The Plot
After a Quantum Reactor releases an unknown energy source into the atmosphere, the world as we know it changed forever. All manner of living things on the earth besides human begun to change ultimately machines went under their own unique evolution too. These changes made the world hostile towards humanity pushing it the brink of extinction. Humanities last hope rests in the hands of the M.O.E.V units.
---
High Score Girl
Netflix Original
Release Date: December 24th, 2018
Studio: J.C Staff
Episodes: 12
English Dub: TBC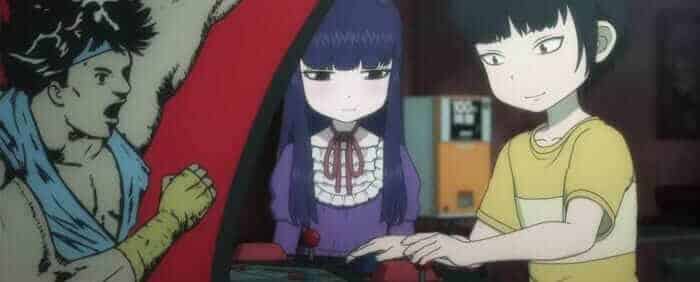 High School Girl is based on the manga of the same name which ran from October 2010 till September 2018 with ten volumes released. The romantic comedy is currently airing on Japanese television networks Tokyo MX, BS11 and MBS with its final episode airing in the first week of October.
The Plot
Yaguchi Haruo doesn't have much going for him in life. He's not attractive, he's not athletic, and he's not very academic but he does have mad gaming skills. Known in his arcade as "Beastly Fingers Haruo" he triumphs over all challengers until one fateful day while playing Street Fighter II when he encounters Oono Akira. She defeats him, leading Yaguchi to seeks her out to challenge her again, hoping to outplay his video game rival and dominate once again.
---
Tenrou: Sirius the Jaeger
Netflix Original
Release Date: 21st December 2018
Studio: P.A Works
Episodes: 12
English Dub: TBC
Sirius the Jager is an anime Original written by Keigo Koyanagi and developed by the animation studio P.A Works. The show has aired all of its episodes in Japan with its run starting back in July and finishing at the end of September.
The Plot
Taking place in 1930, a mysterious group carrying instrument cases arrive in Tokyo Station. The group is known as the vampire hunter group Jaegers. Amongst them is a young werewolf, Yuily. His home village had been destroyed by vampires and he is now hunting them down along with the Jaegers. Hunting not only vampires but other dangerous creatures, they engage in a bloody battle for the mysterious holy arc known as the Arc of Sirius.
---
Godzilla Part 3: Hoshi Wo Ku Mono
Netflix Original
Release Date: Spring 2019
Studio: Polygon Pictures
Episodes: Part of 3
English Dub: TBC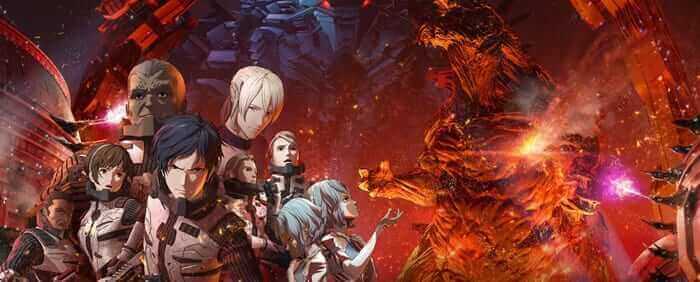 The third part in the animated Godzilla trilogy will see the story coming to a close. The first film originally aired late in 2017 and we soon saw the second part release a few months later. The films have seen some mixed reviews but they are enjoyable nonetheless.
The Plot
In the early 21st century humanity lost the battle for planet Earth against Godzilla. After the search for a new home ended in vain, Haruo and his crew to return to an unrecognizable Earth. The ecosystem has changed and adapted to the changes Godzilla and other monsters had brought upon the world. The very foundations of the earth shake once again as King Ghidorah descends upon the planet bathed in a golden light. Does mankind have a chance of survival? Is there any future left for Harou and his friends? The final showdown begins.
---
ULTRAMAN
Netflix Original
Release Date: April 1st, 2019
Studio: Production I.G, Sola Digital Arts
Episodes: TBC
English Dub: TBC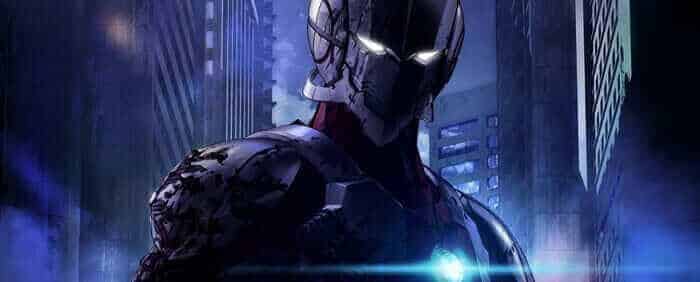 Ultraman is based on the manga of the same name written by Eiichi Shimizu. Production I.G and Sola Digital Arts studios have collaborated to create the anime. The title was announced for its adaptation in 2017 and is now set to air sometime in 2019. The character Ultraman was made famous in the mid-60s in Japan and one could argue he was the godfather of future shows of the same style such as Power Rangers and Big Bad Beetleborgs.
The Plot
The story takes place years after the events of the original Ultraman story from the 1960s. The world believes Ultraman has abandoned them and returned to his own universe after helping defend Earth from giant monsters. He and his heroic deeds are now a distant memory. But the original Ultraman, Shin Hayata, passed on the genes to become Ultraman to his son Shinjiro. Now possessing the same ability as his father, he must fight to save earth from a new hoard of invading alien monsters.
---
Cannon Busters
Netflix Original
Release Date: April 1st, 2019
Studio: Satelight
Episodes: 12
English Dub: TBC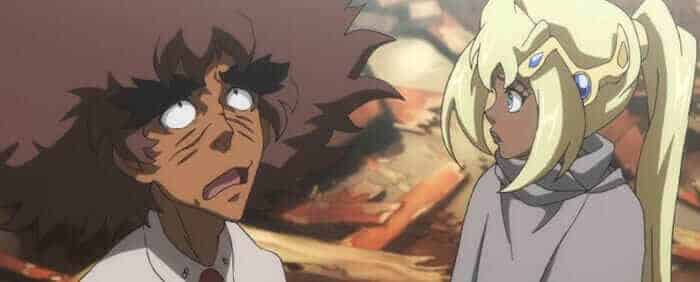 Cannon Busters is based on the comic book of the same name. First published in 2005, it has only published a few issues. In 2014 co-creator of the series LeSean Thomas started a crowdfunding campaign for the series to be adapted into an animated series. The pilot was released to those that backed the project and in August of 2017, Netflix made the announcement that the series would be adapted into a twelve episode season.
The Plot
In the land of Gearbolt, a motley crew of travelers goes on an unforgettable journey to reunite two best friends. S.A.M, a high-end friendship droid, is joined by a quirky, discarded maintenance robot named Casey Turnbuckle, an out-dated repair bot that loves to get its hands dirty and is looking for an upgrade. Also along for the campaign is the brash, deadly fugitive Philly the Kid. Philly is looking for a quick score. Together, the unlikely trio embarks on an unforgettable journey in a fantastic and dangerous world in search of S.A.M's best friend, the heir to a kingdom under siege.
---
Rilakkuma and Kaoru
Netflix Original
Release Date: April 19th, 2019
Studio: Dwarf
Episodes: TBC
English Dub: TBC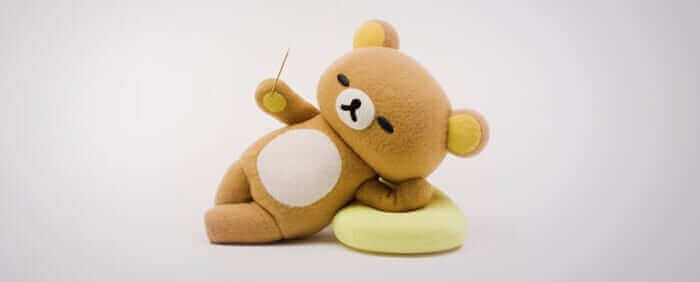 Similar to the influence that Hello Kitty had on Japan, Rilakkuma was created in the early 2000s by Aki Kondo and produced by the company San-X. Her creation came about when the company requested that its staff create one "cute" character a month. Aki Kondo yearned to own a pet, but because of her busy schedule, she couldn't. Rilakkuma is the embodiment of that desire.
The Plot
Rilakkuma is a food-loving little bear. He loves pancakes, rice, omelets, and pudding. He lives with his bear cub friend Korilakkuma and Karou's (the owner of the apartment he lives in) pet Kiiroitori.
---
Neon Genesis Evangelion
Netflix Original
Release Date: Spring 2019
Studio: Gainax
Episodes: 26 & 2 Movies
English Dub: Yes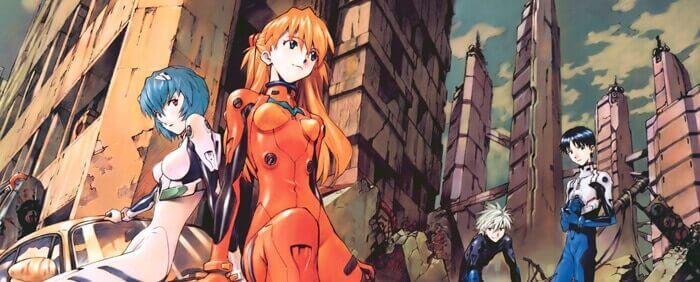 It can't be understated the cultural significance that this anime series had on the industry. This series has been credited for revitalizing the Anime industry during the mid-'90s. The franchise overall by 2015 had been reported to of made ¥700 Billion (Roughly $6 Billion).
The Plot
In the year 2015, the world is on the cusp of destruction after the 'Second Impact' brings a global cataclysm. The life Shinji Ikari changes forever as after he is summoned to Tokyo by his father. Shinji's father Gendou is the head of Nerv, an organization that utilizes the mechas known as Evangelions to battle the invading alien force. Shinji is taken into the very depths of Nerv and is granted a new destiny as he pilots Evangelion Unit-01, with that fate of the world on his and Nerv shoulder's they must unite together to save the Earth.
---
Kengen Ashura
Netflix Original
Release Date: 2019
Studio: Larx Entertainment
Episodes: TBC
English Dub: TBC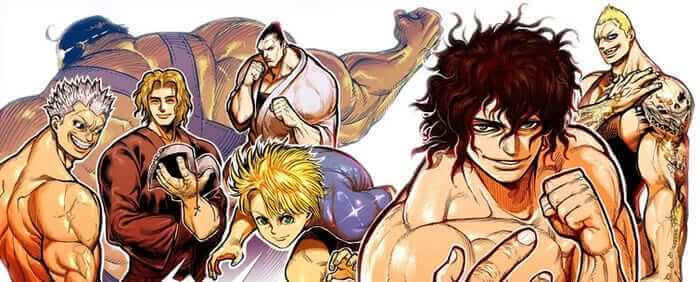 We'll have to wait till next year for the anime adaptation of Kengun Ashura. The gladiatorial manga has become massively popular since its first release in 2012. Based on the manga of the same name, the anime promises to brutal in its combat.
The Plot
Tokita Ashura takes part in gladiatorial combat that has been in tradition since the Edo periods of Japan. Using his spectacular fighting abilities to crush his opponents in winner-takes-all matches, he catches the of eye big business owners and the head the Nogi Group itself, Nogi Hideki.
---
Revisions
Netflix Original
Release Date: 2019
Studio: Shirogumi
Episodes: TBC
English Dub: TBC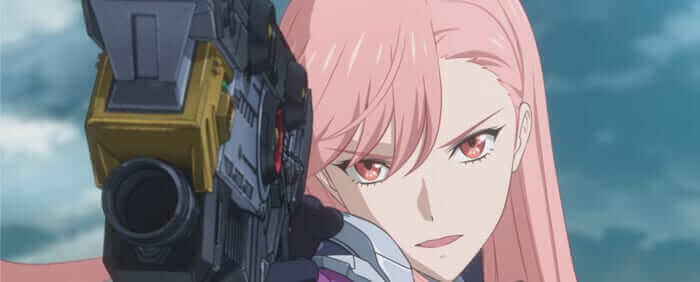 The upcoming Netflix Original Revisions is written by Makoto Fukami and Taichi Hashimoto. The series doesn't share any of its story from any known manga or other source material.
The Plot
Second-year high school student Daisuke Toujima was abducted when he was a young child. Involved in a special phenomenon called the Shibuya Drift, he and his childhood friends Gai, Ru, Marimari, and Keisaku were transferred to the center of Shibuya over 300 years into the future. The world they once knew has changed. What awaits them is ruins, wilderness, and the Revisions, a cyborg species intent on killing. Now they have a responsibility to Shibuya. Can they save the city? Will Daisuke be able to return home to his original time? We'll see.
---
Knights of the Zodiacs: Saint Seiya
Netflix Original
Release Date: Summer 2019
Studio: Toei Animation
Episodes: 12
English Dub: TBC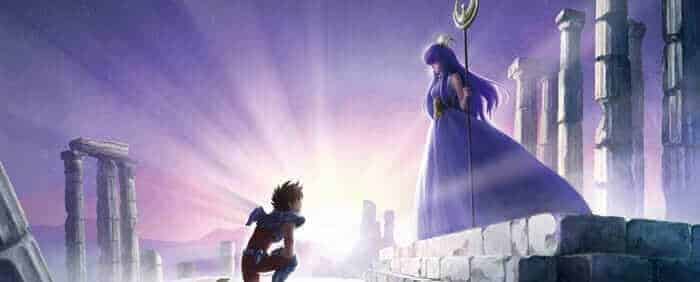 The Saint Seiya franchise is massive in Japan and has been around for over three decades. Written by Masami Kurumada, it has gone on to create spin-offs, movies, and video games. This is a massive acquisition for Netflix and just goes to show they mean business when it comes to streaming anime.
The Plot
The story follows an orphan, Seiya, as he is forced to go to a sanctuary in Greece to obtain the Bronze Cloth of the Pegasus constellation. The cloth is, in fact, a protective armor worn by the Greek goddess Athena and her 88 warriors known as Saints. Seiya soon becomes the Pegasus Saint and goes on a quest to search for his missing sister.
---
Pacific Rim

Netflix Original
Release Date: TBC
Studio: Legendary Entertainment
Episodes: TBC
English Dub: Yes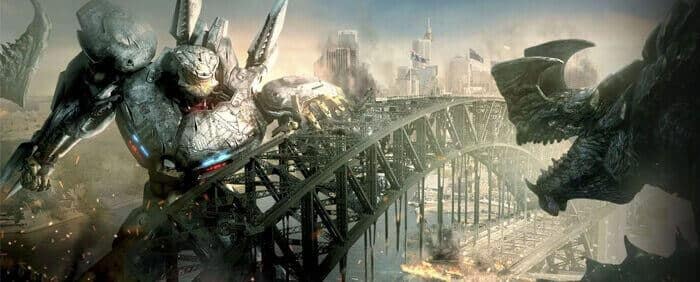 The series will act as a sequel in the universe of the Pacific Rim and expand upon the story of the first two films.
The Plot
Two siblings in search for their parents are forced to pilot an abandoned Jaeger to cross their hostile world.
---
Altered Carbon

Netflix Original
Release Date: TBC
Studio: Anima
Episodes: TBC
English Dub: Yes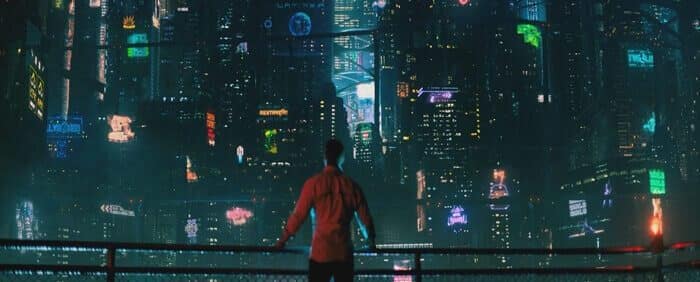 The universe of Altered Carbon could be a spectacle to behold as an anime. With the world similar in look to Blade Runner and Ghost in the Shell, the futuristic neon jungle is a sci-fi favorite.
The Plot
The anime will take place in the same universe as the series but will expand upon the mythology of the world.
---
Cagaster of an Insect Cage

Netflix Original
Release Date: TBC
Studio: Gonzo
Episodes: TBC
English Dub: TBC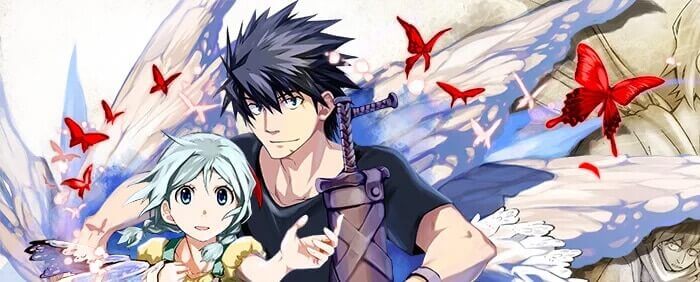 The series is based on the manga of the same name by author Kacho Hashimoto. Gonzo will be animating the series and if its anything like Hellsing or Afro Samurai we can expect a visual beauty.
The Plot
Set in a post-apocalyptic world, a disease that turns humans into monstrous insects has ravaged humanity. In this world, a young couple struggles to survive in the post-apocalyptic world.
---
Yasuke

Netflix Original
Release Date: TBC
Studio: MAPPA
Episodes: TBC
English Dub: TBC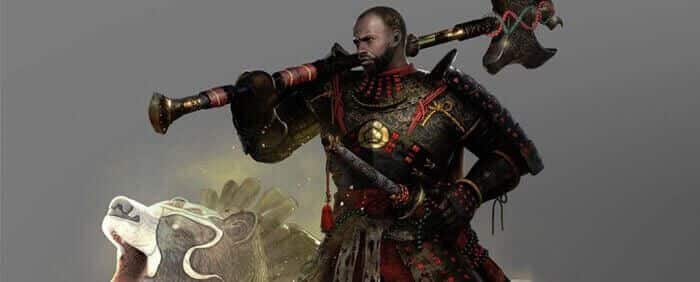 Yasuke was the very first non-Japanese samurai in recorded history that served under the warlord Oda Nobunaga. Emmy nominated studio Flying Lotus is in charge of composing the music for the series.
The Plot
In the war-torn era of feudal Japan, a retired ronin (a wandering samurai who had no lord or master) takes up arms once again after he is charged with the task of transporting a child to safety. The mysterious child is being hunted by dark forces that wish it dead forcing the ronin to bring his sword out of retirement and fight once more.
---
Trese

Netflix Original
Release Date: TBC
Studio: BASE Entertainment
Episodes: TBC
English Dub: TBC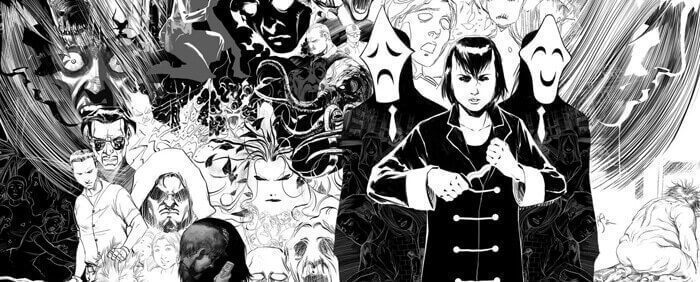 Trese is based on the graphic novel of the same name by creators Budjette Tan and Kajo Baldissimo. Executive producer Jay Olivia has previously worked on titles such as Wonder Woman and The Legend of Korra. Production of the series will be split between the Singapore and Jakarta studios of BASE Entertainment.
The Plot
The story is based upon Philippine folklore of mythical creatures that live in hiding amongst humans. Protagonist Alexandra Trese goes up against the criminal underworld of Manila who's crime bosses consist of supernatural beings.
---
Renewed Anime
| Anime | Season Number | Status | Release Date |
| --- | --- | --- | --- |
| Aggretsuko | 2 | Renewed | TBC 2019 |
| B The Beginning | 2 | Renewed | TBC 2019 |
| Forest of Piano | 2 | Renewed | TBC 2019 |
| Kakegurui: Compulsive Gambler | 2 | Renewed | TBC 2019 |
Non-Renewed Anime

| Anime | Next Season Number | Status | Likelihood of Renewal |
| --- | --- | --- | --- |
| A.I.C.O. -Incarnation- | 2 | Not Renewed | 5/10* |
| Ajin: Demi-Human | 3 | Not Renewed | 6/10* |
| Children of the Whales | 2 | Not Renewed | 5/10* |
| Devilman Crybaby | 2 | Not Renewed | 2/10* |
| Dragon Pilot: Hisone and Masotan | 2 | Not Renewed | 7/10* |
| Fate/Apocrypha | 2 | Not Renewed | 2/10* |
| ID-0 | 2 | Not Renewed | 6/10* |
| Knights of Sidonia | 3 | Not Renewed | 8/10* |
| Kuromukuro | 3 | Not Renewed | 6/10* |
| Little Witch Academia | 2 | Not Renewed | 7/10* |
| Lost Song (TV series) | 2 | Not Renewed | 1/10* |
| Sword Gai | 2 | Not Renewed | 4/10* |
Are you excited for the upcoming anime titles? Let us know in the comments below which ones you're looking forward to.