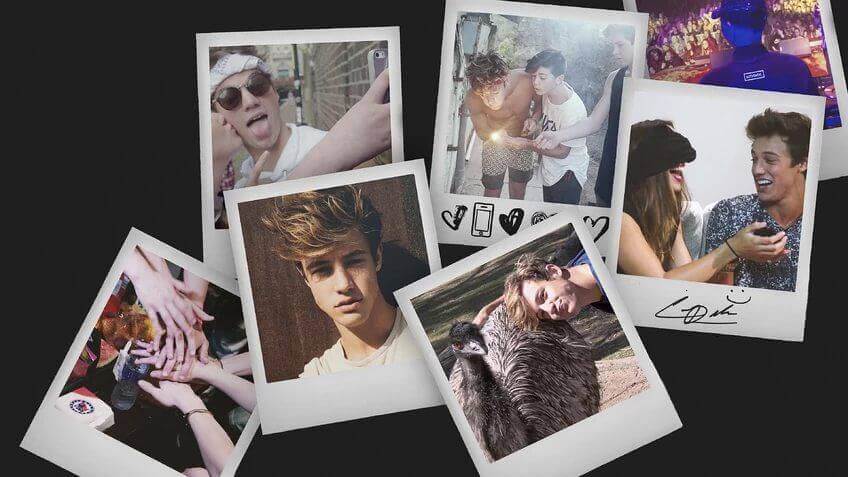 Chasing Cameron, a brand new season giving us unprecedented access to the life of Cameron Dallas, a Vine and internet sensation who shares a lot in common with Justin Bieber. The series certainly only appeals to a very specific audience, but those who do like him tend to love him so are probably keen on whether or not the show is getting a second season. Let's find out.
It's not the first internet star to get their own show on Netflix. The trend was first brought in by Haters Back Off! which came to Netflix a few months ago. It featured YouTube personality Miranda Sings, and no doubt attracted a portion of her massive online following over to Netflix, and it's the same formula Netflix is hoping for Cameron.
The series has been met with a very mixed response so far with Cameron turning off a lot of the Netflix audience. With that said, his core social media following does seem to love it and I guess that's all that really matters at the end of the day.
Chasing Cameron Renewal Status
Official Renewal Status (12/27/2016): We're still awaiting an official announcement about a second season.
The first season as you may already know followed Cameron around on his tour of Europe called the Magcon convention. It played out like a reality TV series and much like The Kardashians and shows like it, there's plenty of scope for future seasons and we suspect it'll be very much on Netflix's radar to continue making content for his audience.
As for when we'll hear a release date, it'll be in the early stages in 2017 and likely to come from Cameron Dallas's social media profiles before Netflix announces it.
When would a second season be on Netflix?
As for a release date for a second season, assuming they manage to pull together enough content next year, we suspect it may be the case that they release another season in December 2017. Most reality TV series work in yearly formats so this would be the most logical path for Chasing Cameron to follow.
It's sure to split opinions but what have you made of the brand new Netflix reality series? Are you a fan of Cameron Dallas and want to see a new season? Let us know below!