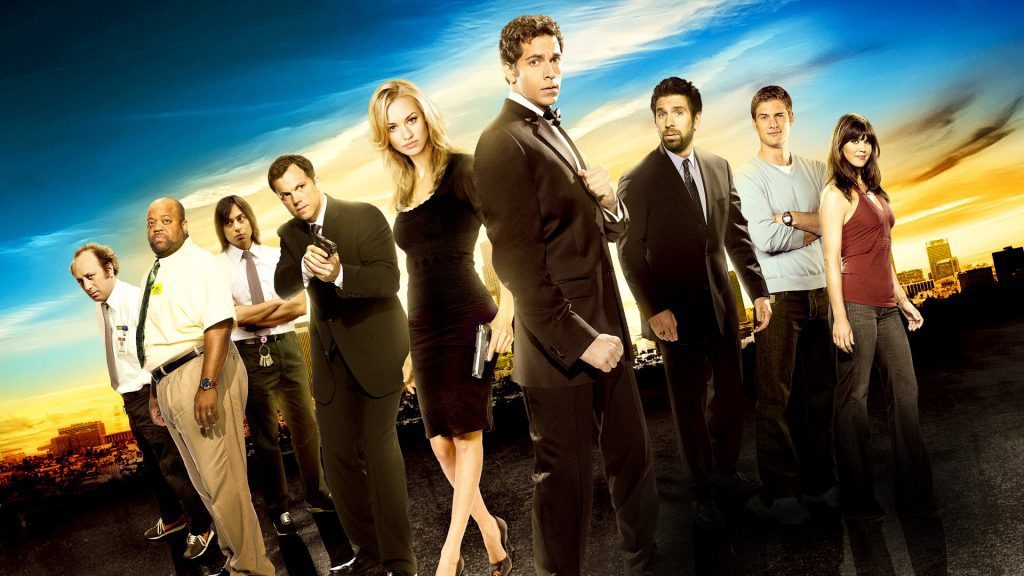 Netflix will be losing yet another high-profile NBC show at the beginning of November, and this time, it's the turn of comedy action drama, Chuck, to be on the chopping block and all evidence points to this being a confirmed departure for the show. 
The series from NBC had a long stint being one of the most loved comedy dramas the network has produced in recent memory. It ran from 2007 to 2012 spanned 5 seasons with 91 episodes. The series was based around Chuck, a tech support employee who is thrust into the world of becoming a secret spy. It featured Zachary Levi, Yvonne Strahovski and Adam Baldwin as the main cast and Josh Schwartz and Chris Fedak creating the show.
Chuck was also recently subject to an online petition calling for the show to be rebooted on Netflix with the campaign reaching nearly 10,000 supporters and countless more on a poll we ran late last year. The outcry was met with silence however with none of the cast, crew or executives at Netflix or NBC stating any intention of reviving the series. A movie was also rumoured for the show, but nothing has come of that either.
Article Continues Below...
The expiration date which is currently scheduled for November 1st, 2016 is currently showing on our leaving soon post and while normally we'd suggest that you should take the notice with a pinch of salt, we do have cause to believe that it will be leaving. In recent months, a slew of NBC shows has been departing Netflix presumably in favour for Hulu or another streaming network. These include Fringe, Heroes and the most recent season of SNL. Contracts for The Blacklist are still in place though.
If you're in the United Kingdom and worrying about the removal of Chuck then for the moment, you're in the clear. No expiration date is currently showing on the title.
What do you think about the removal of Chuck? Will this make you rethink your Netflix subscription and will you plan on watching all 91 episodes before it leaves on November 1st?